Being broke was nothing new to Chrissy Metz. She grew up without money. But with just 81 cents to her name and nothing on the horizon, she was about ready to give up on her acting dream. And that's exactly when everything changed. This Is Us star Chrissy Metz proves you should never give up with her incredibly inspirational story of overnight success!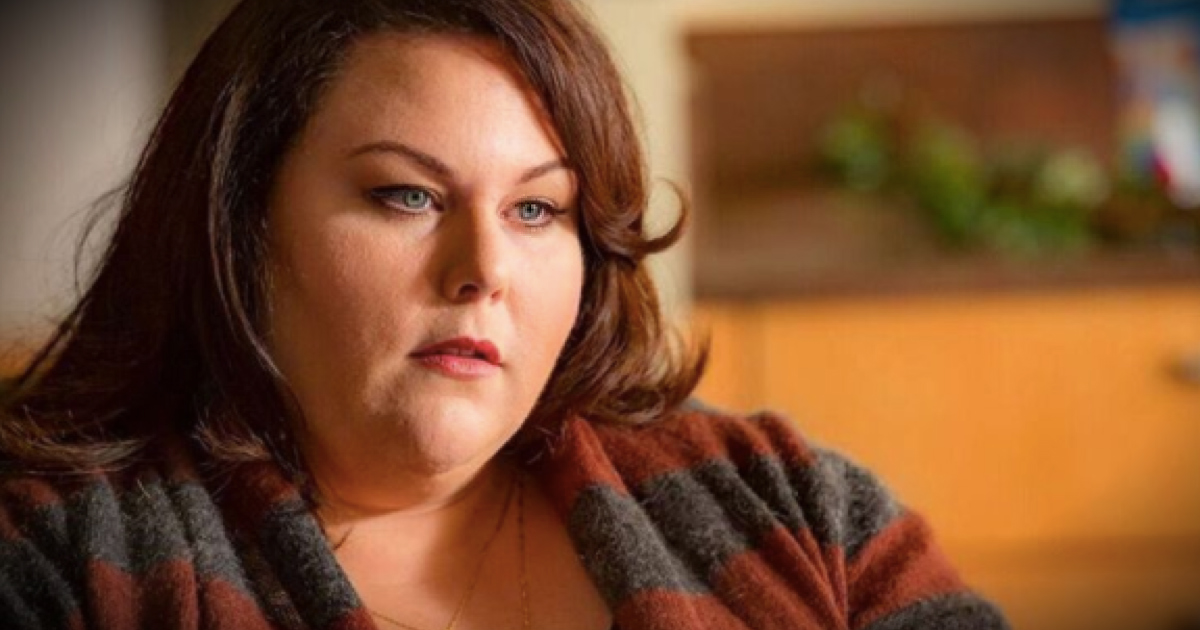 Credit: Instagram / @chrissymetz
Humble Beginnings
This Is Us star Chrissy Metz plans to never forget what scraping to get by was like. Her parents divorced when she was just eight, and her dad pretty much took off. Her mom raised Chrissy and her older brother and sister in Florida. She did all she could to provide for her kids, but times were extremely tough.
"There were nights my mom wouldn't eat dinner," Chrissy recalls. "She'd be like, 'Oh, I'm not hungry.' I knew she was giving up food to make sure we could eat, but when you're 9 or 10 years old, you can't help. It was devastating."
Things were so tight that Chrissy remembers walking home from school, terrified she'd see the little red tag from the electric company on the door signaling the power was cut off again.
Chrissy's mom eventually remarried and gave birth to two more daughters. Things got a little better, but were still pretty tight.
"I remember when my mom couldn't afford to buy me Keds. My friend offered to glue her little blue label onto my Payless shoes! I can laugh about it now, but it was a big deal to me as a kid."
RELATED: Chris Pratt credits God for all good things in his life
Finding A Calling
Facing so much adversity growing up, Chrissy turned to humor as an outlet. She knew early on she wanted to pursue acting as a career, but had no idea how to get started.
"I didn't know anybody with connections, I didn't come from money, I didn't go to Juilliard," she explained.
One thing she did have, though, was determination.
"But I never was afraid of the odds, even though they were seriously stacked against me."
Chrissy's sister wanted to pursue a modeling career, and so the two moved to L.A. together.
Most of the kids Chrissy met in LA had their parents paying their way. That wasn't the case for Chrissy or her sister.
"My stepdad helped me with my car insurance, but I couldn't ask him for anything more; they didn't have anything extra," she said. "So I paid my own way by nannying or finding odd jobs."
RELATED: The secret to Chip and Joanna Gaines' success
Facing Failure
Trying to make it in Hollywood is hard. For Chrissy, it seemed impossible.
"I had two auditions that pilot season, maybe. I cried a lot."
It got so bad, Chrissy was ready to pack up and move back to Florida. But her mom wasn't about to let her give up on her dream.
"My mom said, 'You can either be miserable here and not pursue your dreams, or you can be miserable in L.A. and at least pursue what you want.'"
So, Chrissy stayed.
One friend let her stay rent free until she was on her feet. Chrissy lived off of Dollar Store ramen noodles. When she couldn't afford that, friends were kind enough to cook her meals.
"I am so grateful that I had such an amazing support system," Chrissy said.
RELATED: Colonel Sanders faced a lifetime of rejection before becoming a fast food legend
Getting Her Big Break
Still, it was looking like Chrissy would never get her break. She had no savings, no money and her credit card debt was piling up, along with interest. She had just 81 cents left in her bank account when she finally booked the role of Kate on the NBC show, This Is Us.
"I could cry right now just thinking about it."
The show was a huge success. And seemingly overnight, Chrissy went from a broke nobody to a TV star. It's given her a level of financial security she's never experienced before.
"It's definitely a lot more than I was making, but I still live with my roommate—though I pay my proper share of the rent now," she says. "Meeting my car payment on time? That's new. I paid my friends and my stepdad back. And three months ago I finally paid my credit cards off!"
Staying Humble
But Chrissy's not about to let the fame or money go to her head.
"Mainly, I hope I can be successful enough to provide for those who supported me when I thought, 'I can't do this anymore.' This may sound silly, but what I really wanted was my grandmother to have a washer and dryer in her apartment before she passed away. I never got to give it to her. It's heartbreaking. When you've been down on your luck, you can really see that [need] in other people. Now that I'm living more comfortably, how do I share with others? That's what I'm trying to figure out."
In addition to her success, This Is Us star Chrissy Metz says women tell her all the time her role as Kate has inspired them. And touching other's lives makes all the struggle well worth it. And it's why Chrissy will never forget where she came from -- so that she never takes for granted the gifts she's been given.
"Sometimes I cry on the way to the set still," she confesses. "There is something that happens when you are grateful: You continue to keep receiving blessings. So I will always be grateful."
Chrissy's story is such an inspiration. Chrissy knew she was meant to act. Even in the darkest times, she didn't give up. It's a powerful reminder that even when we can't see God at work in our lives, it doesn't mean He's absent.
"Consider the ravens: they don't sow, they don't reap, they have no warehouse or barn, and God feeds them. How much more valuable are you than birds!" Luke 12:24
Former Hee Haw star Lulu Roman nearly lost her life to drugs before finding God!
h/t: GodUpdates