Fauja Singh is more than 101 years old and is considered the world's oldest runner. He is going to retire soon, but before he does he is going to raise awareness for women's rights.
Fauja wants to raise awareness of the rights and security of women by using his fame and running some final races for the opposite sex.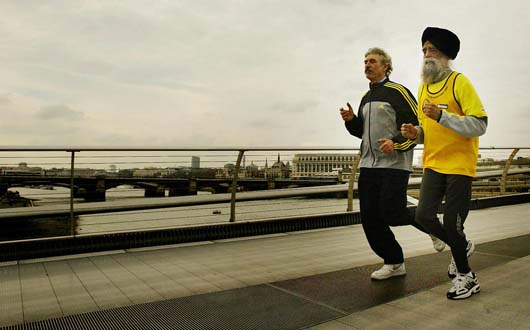 Fauja knows that even his own family are at risk of being persecuted for their sex and religion, so he wants to make sure he can do what he can while he can.




Ever since the tragic rape and eventual death of an Indian woman in December, people around the world have been concerned about the safety and rights of women.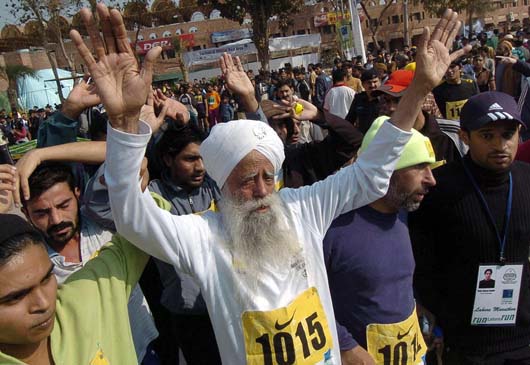 Singh took up running at 89 and although he is going to be retiring soon, he will still always go for a daily run to set an example for others.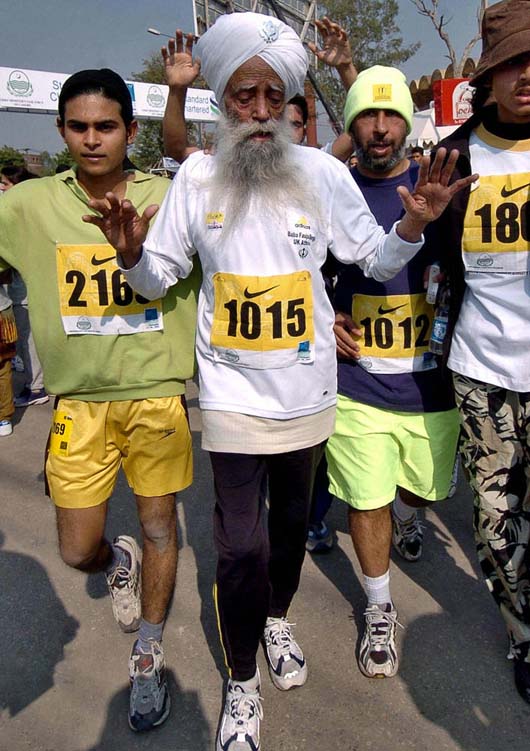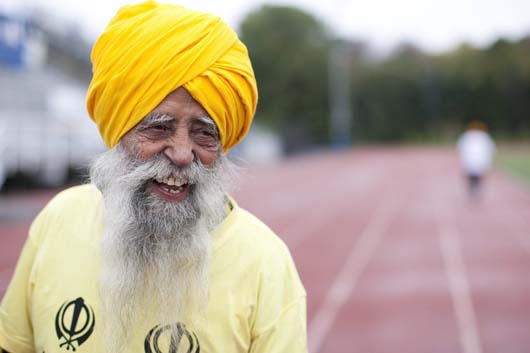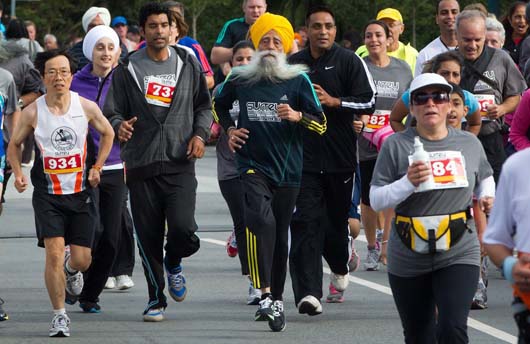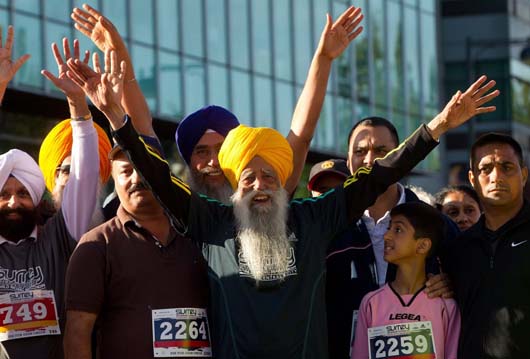 It is so inspirational to see someone at his age keeping active. He is over 100 years old and he still runs... and he is also trying to protect women throughout the world from persecution, rape and lack of respect! We love his big heart and we think you should, too!

(via Huffington Post)