Keith Orr is a special little boy... and one of the most unique players on the Olivet football team. He a 95-pound boy with behavioral and learning disabilities. But he also has a huge group of great friends who always have his back.
During an important game, a student named Sheridan Hedrick was in the clear. He was running towards the end zone without any defenders in sight. Then, he slid to the ground, making the crowd groan. He had a very special plan.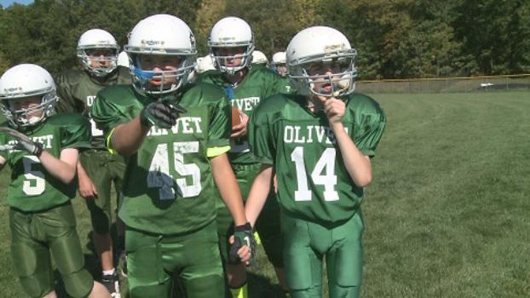 "I was going as fast as I could and then I saw the one-yard line," Hedrick said. "And I was like, 'I've gotta get this for Keith' and I downed it for him."
Keith had a play of his own called the "Keith Special." His teammates came up with it and desperately wanted to see him play. He had a heart of gold and more spirit than the whole team put together.
"He always tries his hardest and everything so we thought it would be cool to do something and have him get a touchdown," said Hendrick.
So thanks to those young boys, the coach put Keith in the game. Then he scored.
"After he scored that touchdown, the stadium erupted," said Coach Tim Jungel. "They were hooting and hollering. The kids have never celebrated a touchdown as enthusiastically as Keith's touchdown."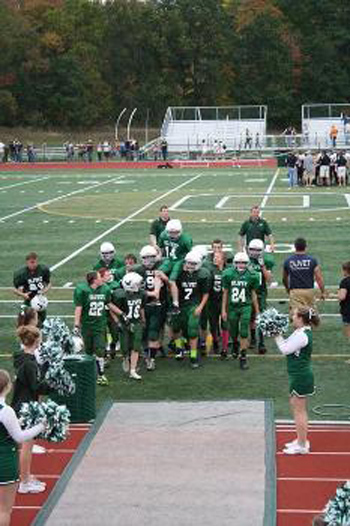 Keith's parents signed him up for football to teach him about teamwork. He learned so much more than that, though. He had an experience that changed him both on and off the field. Now, he eats with the other football players at lunch and has a large group of friends to help him throughout the day.
Because of a team of caring, compassionate boys, Keith now knows what it's like to be "normal." That warms our hearts.
(via)