10 year old Gracie McNulty's father tragically died in an accident in the past year. As Christmas approached, she and her family weren't sure how they were going to be able to spend Christmas without him. But, Gracie had a marvelous idea. Instead of partaking in normal family festivities, she wanted to make her father's last Christmas wish come true instead.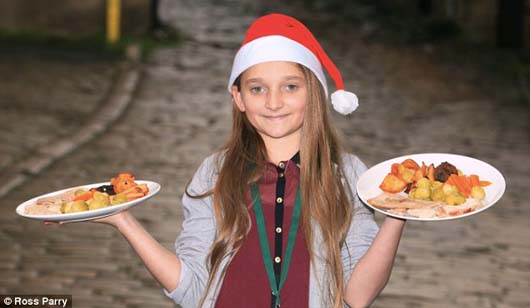 Gracie, her mother and her three siblings decided to serve a proper turkey dinner to 50 homeless people on Boxing Day (which is December 26th in England). Gracie's 38 year old father Craig routinely volunteered in their community, giving all of what he could to charity. He usually served food to the homeless on Boxing Day and he even planned on opening the family's cafe on Christmas.
Her father Craig, 38, was a regular charity volunteer who had served breakfast to the homeless on Boxing Day in the past, and he had promised to open the family's cafe on Christmas Day this year.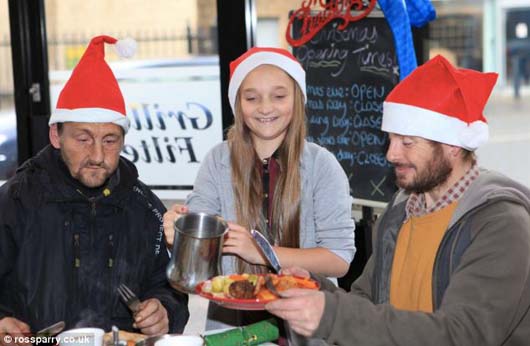 Gracie's mother Sharon McNulty, said: 'After he died Gracie said to me "I don't want to have Christmas at home this year, I want to do what daddy wanted and open the cafe on Christmas Day.
'It wouldn't feel right to celebrate so we're serving Christmas dinner to people who don't have a home to go to.' She added: 'We're all thinking of Craig. It's all in his honour and he would be so happy with what we are doing.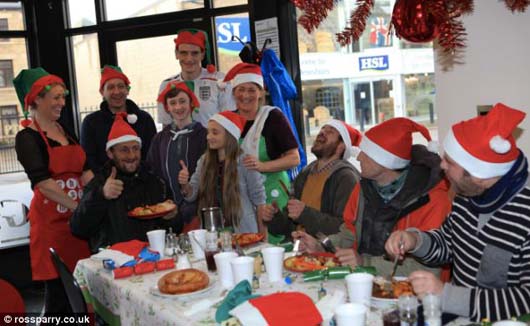 'It's been absolutely fantastic, just to see their faces when they walked in. We've bought everybody thermal gloves, thermal scarves, and thermal socks and have also made sandwiches for them to take away.'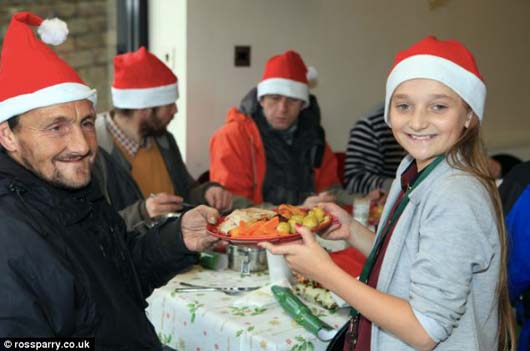 Being able to fulfill her father's wishes AND make the days of so many needy people was a wonderful experience for the children.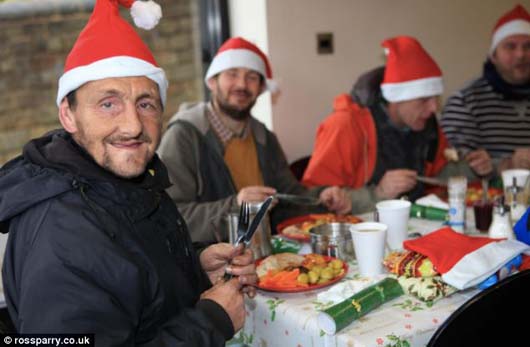 Gracie said: 'It's been the best Christmas ever. I was just at school feeling sad about my dad so decided I wanted to do something to make him proud and this felt like the perfect thing. People have been coming in calling me "super Grace." I haven't asked my mum yet but I want to do this every year.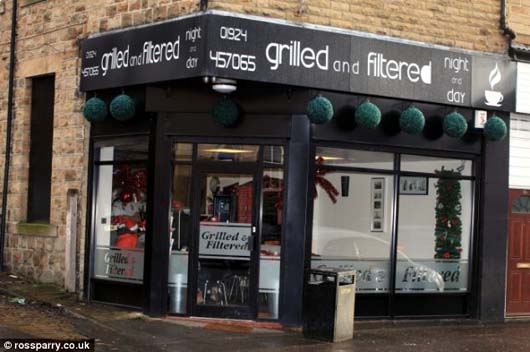 The sweetness of this little girl and her family is inspiring. Not only is she helping those in need, but she fulfilled the promise of her father that tragically died - truly inspirational!