Do you have a family member or ancestor who looks like a famous person? These old photos feature some jaw-dropping look-a-likes, who could easily be mistaken for famous celebrities from today!
Some of these comparisons are to another celebrity. But for the most part, these side-by-sides come from another time period. And yet, the similarities between these famous celebrities and their lesser known twins are remarkable. Time to pull out the box of old family photos to see what celebrity doubles are lurking in your family tree!
1. Musician and Johnny Depp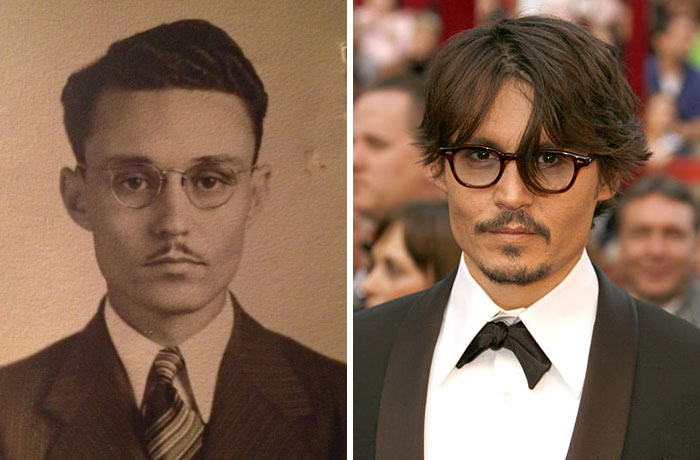 credit: MWJStone14 /Jeff Vespa
Michael Johnstone posted a photo of his great-grandfather, a trombonist, who looks exceptionally like the "Pirates of the Caribbean" star, Johnny Depp.
2. Dr. Andrew Sanders and Matthew McConaughey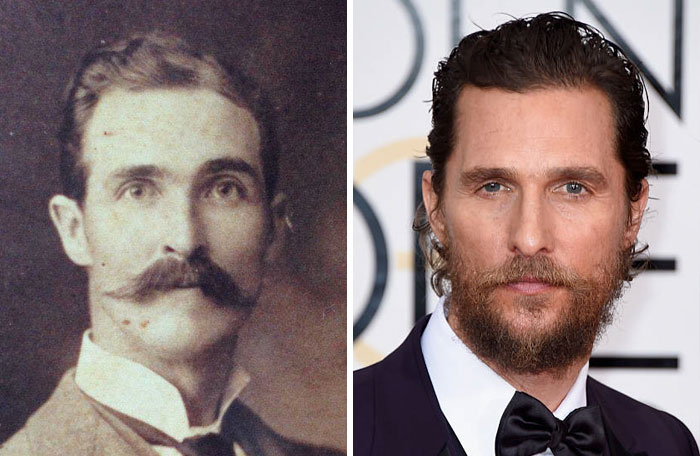 credit: EmberRainbow/Getty Image
Posted by his great-great grandson, Dr. Andrew Sanders from Alabama, bears an uncanny resemblance to Texas-born actor Matthew McConaughey.
RELATED: Honest Teen Returns Celebs Wallet And Gets A Big Thank You
3. Jim Nabors and Pope Francis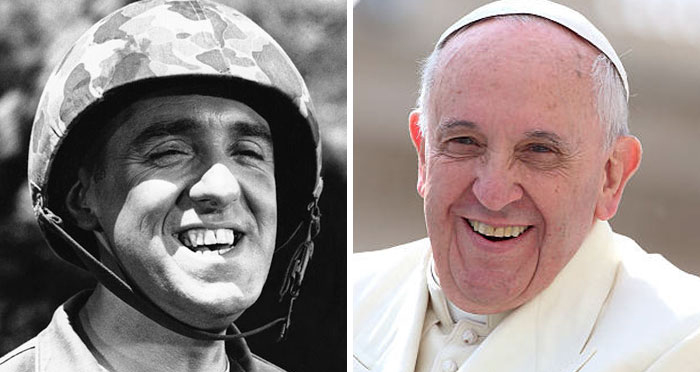 credit: Assoc Press / Franco Origlio
We almost had to do a double take! Pope Francis and Jim Nabors not only share a genuine grin but their love for others and humanitarian efforts.
4. Seattle Man and Matt Damon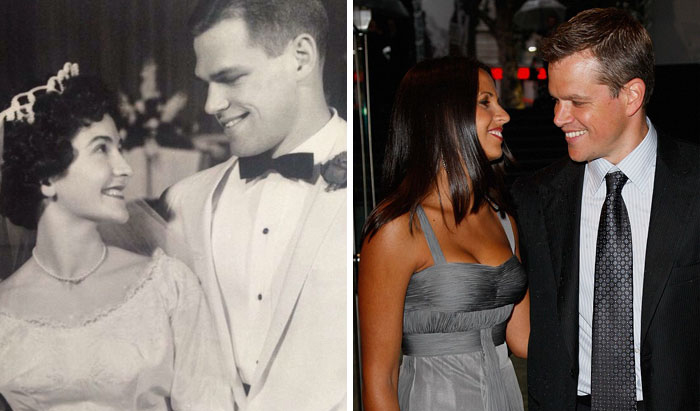 credit: Coffee and Trout/John Furniss
A Seattle Man's wedding photo from 1961 has gone viral due to his unbelievable resemblance to actor Matt Damon.
5. Historical Man and Eddie Murphy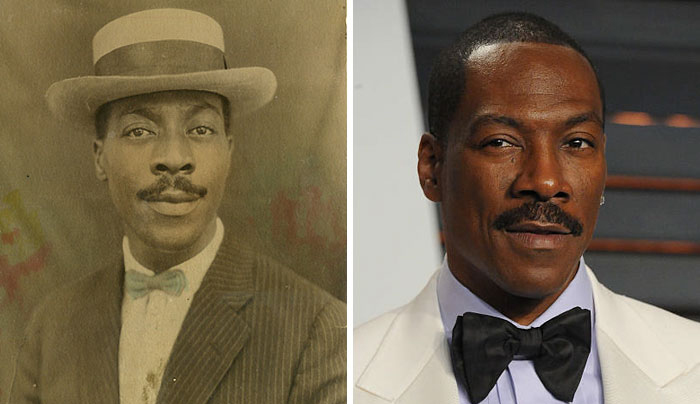 credit: John Kopaloff/Buzzfeed
The likeness of this dapper man and Eddie Murphy is jaw-dropping!
6. Civil War Soldier and Jerry O'Connell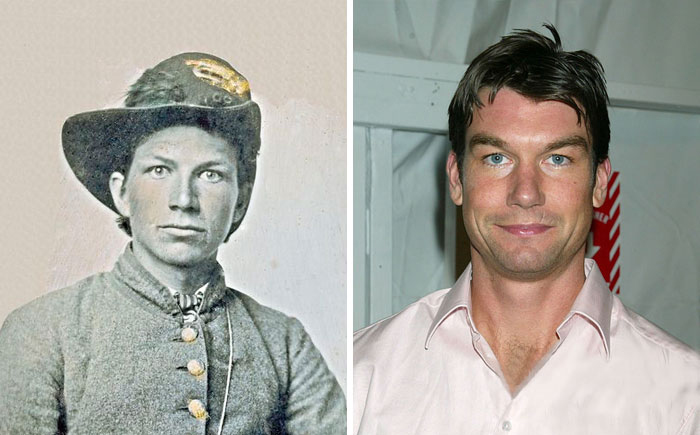 credit: Historical Findings / Gregory Pace
One was born in New England, the other fought for the Confederacy but they both share the same striking eyes and jawline.
7. Former Pres. Millard Fillmore and Alec Baldwin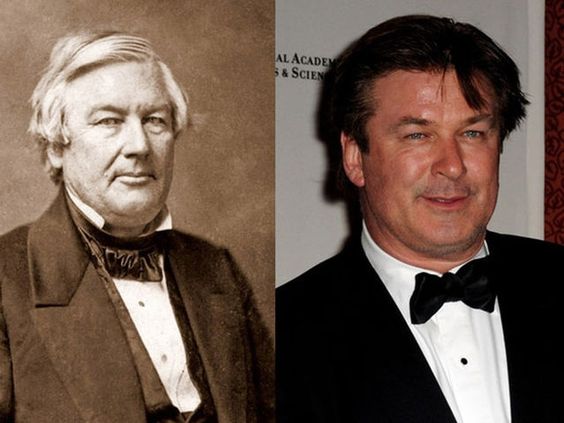 credit: George Napolitano / Distractify
The 13th President of the US, Millard Fillmore, could easily be the 5th Baldwin brother!
8. Lee J. Cobb and Jason Segel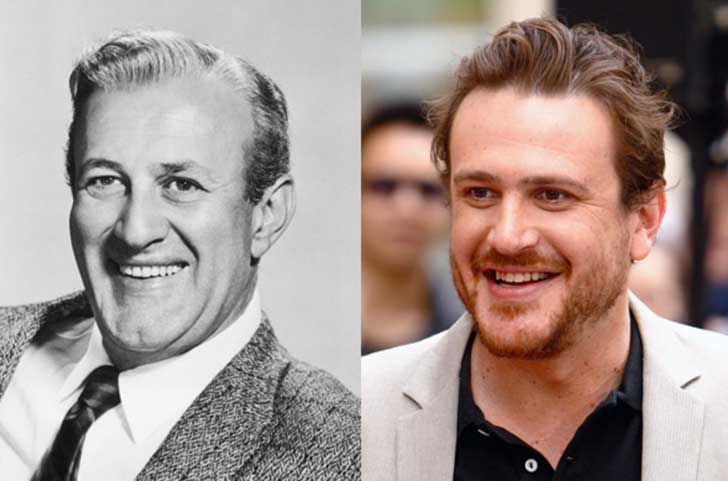 credit: Daily Liked / Paul Hawthorne
These two actors are so similar we still don't believe they aren't related! You may recognize Lee Cobb from his role in 12 Angry Men (1957) and wondered how old Jason Segel truly is.
RELATED: Former "Partridge Family" Star Says He's Battling Dementia
9. Zora Neal Hurston and Queen Latifah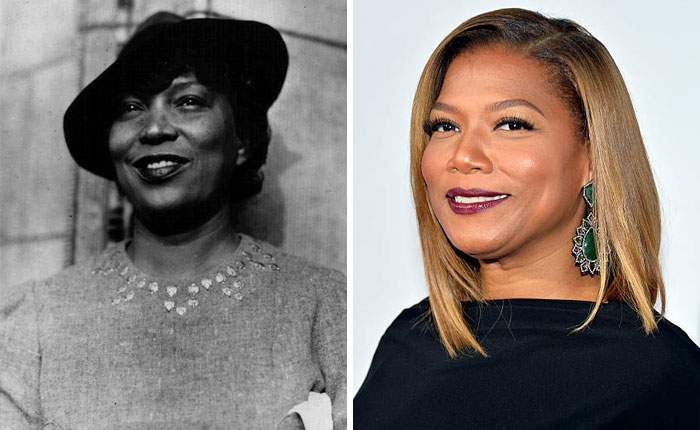 credit: Biography / Frazer Harrison
Both Queen Latifah and Hurston are published authors and share a recording connection. Though Zora's complete recording history may not be known, she was a part of the Florida Folklife Program during the Great Depression and recorded folk stories. Queen Latifah is widely known not just for her acting but for her music and recording career.
10. Former Vice President Breckinridge and Matthew Perry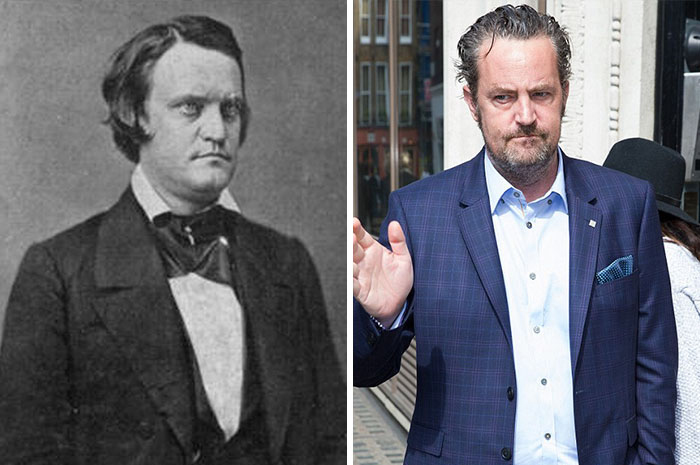 Friends star, Matthew Perry looks just like 14th Vice President, James Breckinridge. They even have the same smirk!
11. Pope Gregory IX and Sylvester Stallone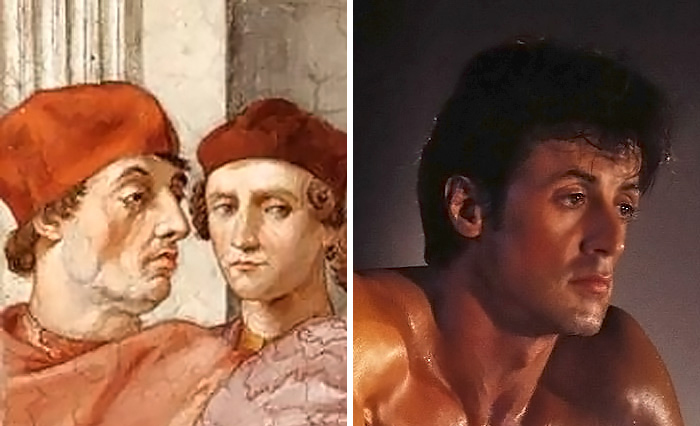 credit: Anthony Zonfrell / Google Image
Reddit user, Anthony Zonfrell, visited Vatican City and was surprised to see that Raphael had painted "Rocky" into one of his frescos! Actually it is a likeness of Pope Gregory IX, but the likeness is uncanny.
12. Nicholas Cage and 1870s Man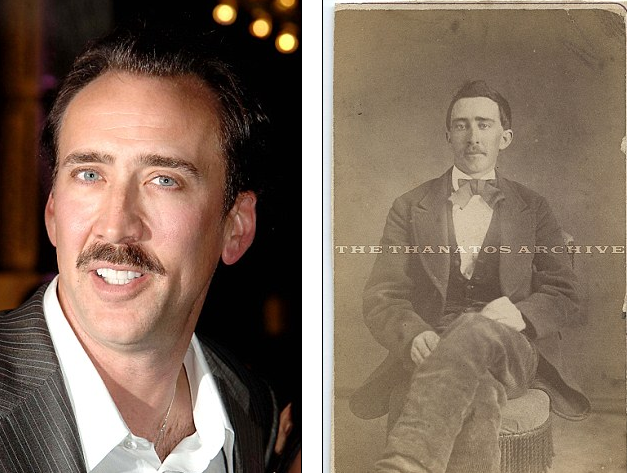 credit: Professor GB Smith / Globe Photos
An 1870s photo of actor Nicholas Cage's look-a-like went viral when antiques dealer, Jack Mord listed it on Ebay for $1 million dollars.
13. Steve Carell and Alice Cooper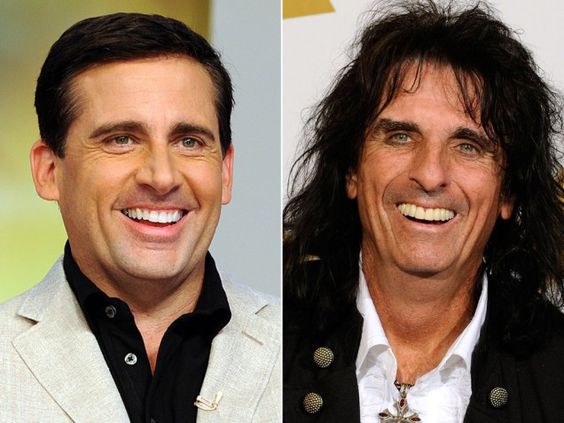 credit: Today / Google Image
Actor Steve Carell and Rocker Alice Cooper look like twins! They share the same infectious smile and twinkle in their eyes.
14. General Douglas Macarthur and Bruce Willis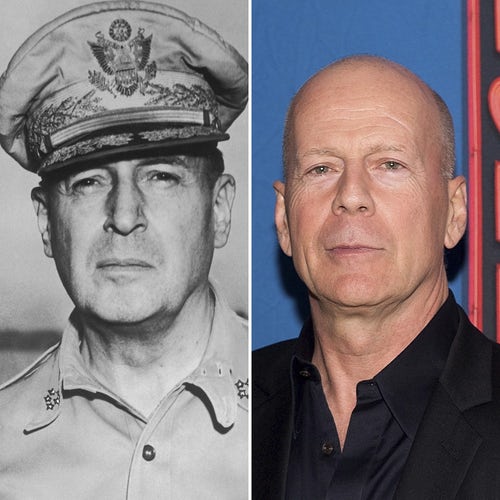 credit: Pinterest
The famous WW2 leader and actor Bruce Willis are competing on who has the most piercing stare! At a glance, Gen. Macarthur's photo looks like it could be Willis in another one of his wartime roles.
YOU MAY ALSO LIKE: Josh Groban Walked Out Of TV Interview