It'll be the New Year soon, so why not look back on some of the more touching moments of 2012? These pictures will put a smile on your face and fill you with warm fuzzies. Now THAT'S how you welcome 2013!

The top 18 heartwarming pictures of 2012 are:

1.) A baby panda cub happily stretching out while caretakers give him his weekly exam at San Diego Zoo.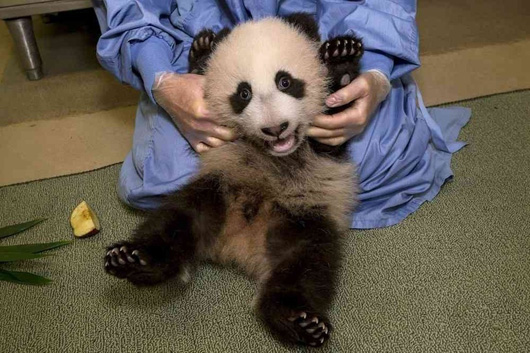 2.) A man emotionally embracing the dog he thought he lost during a hurricane.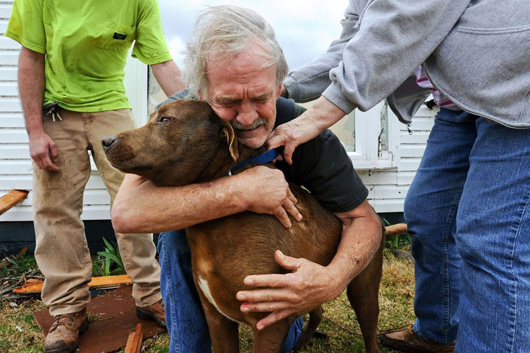 3.) A military family reunited when the father came home from deployment.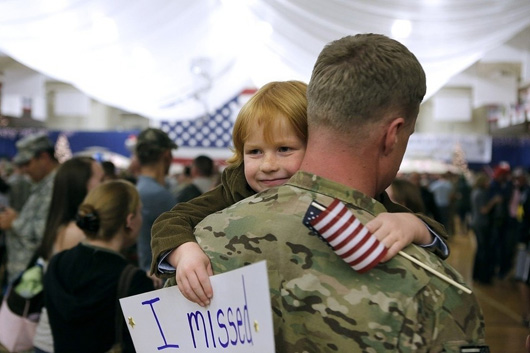 4.) Rosemary McDermott and her husband finding a safe that they thought they lost during Hurricane Sandy in the Breezy Point section of Queens. The safe was full of genealogical items and heirlooms.


---
5.) This soldier and his wife having a romantic moment after being reunited.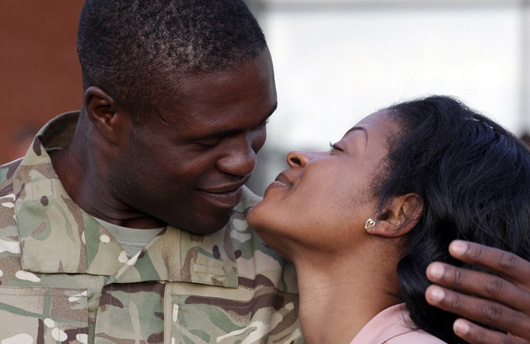 6.) Curiosity team members celebrating at NASA's Jet Propulsion Laboratory in Pasadena, California after the successful landing on Mars.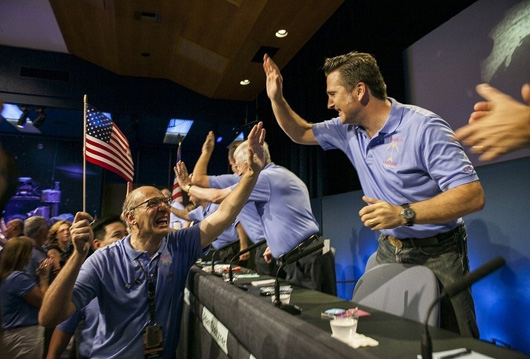 7.) Two pets excitedly greet their owner after being separated for days after a hurricane.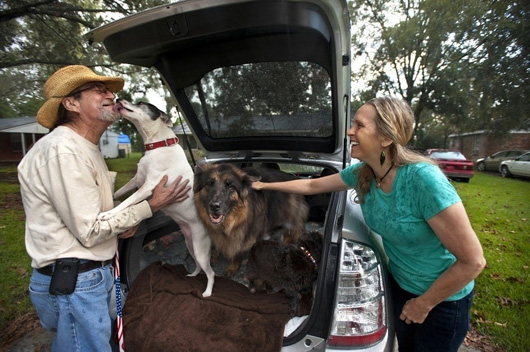 8.) Chloe DeLay runs through a crowded gym to meet her husband, Sgt. John DeLay.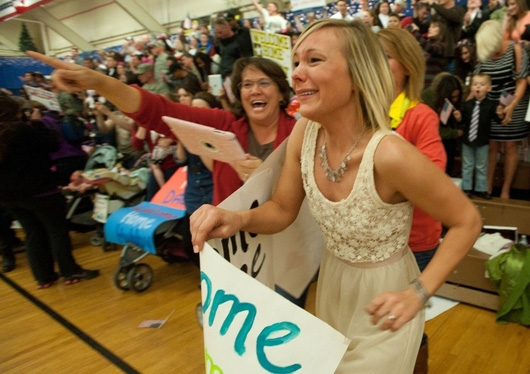 ---
9.) Mohamed Farah of Great Britain can't hide his excitement as he crosses the finish line to win the gold medal.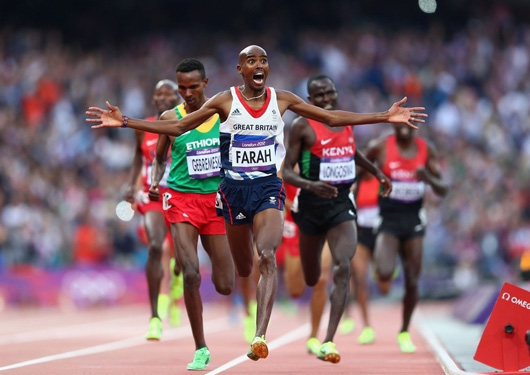 10.) A separated mother and son tearfully hug while reuniting because of pictures posted online.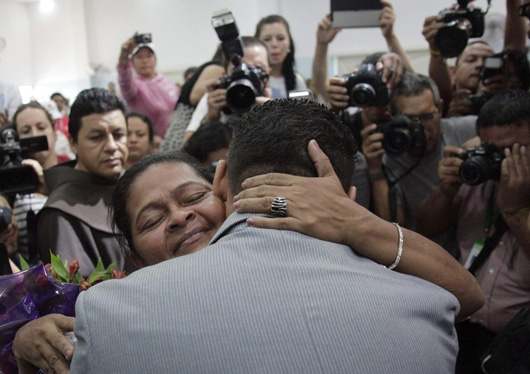 11.) One little boy and his family's donkey share a special bond.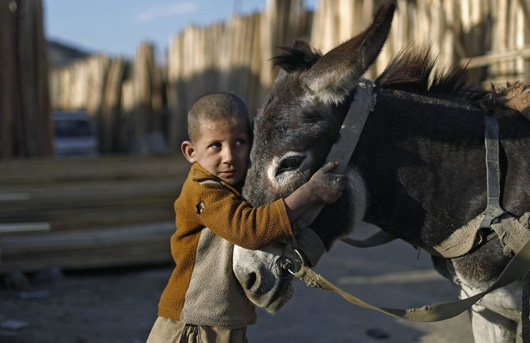 12.) An Argentine sailor greets a relative as he arrives in Buenos Aires airport after days of being held captive.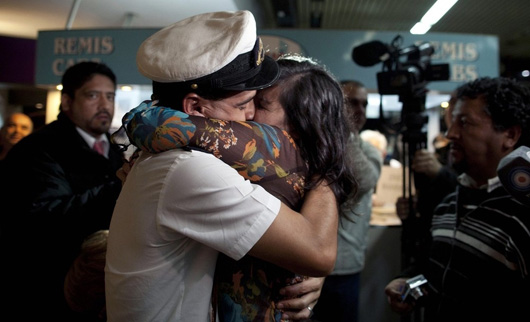 ---
13.) North Korean war veterans happily greet each other while celebrating their War Victory Day.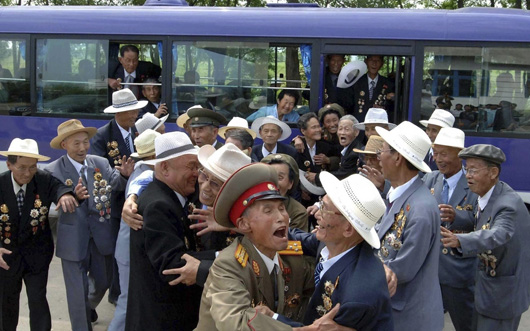 14.) Crowds hold their breath and watch as the final beam is lifted into place at the new World Trade Center, signed by members of the crews that helped build the tower, be hoisted 977 feet to the tower.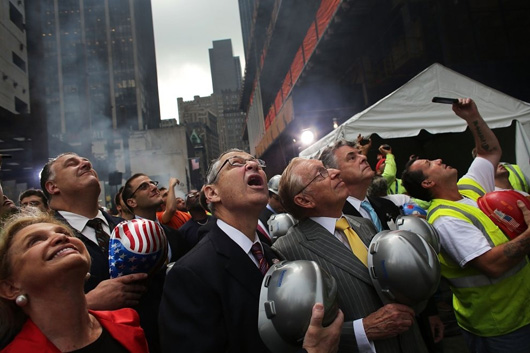 15.) Firefighters bravely rescue a baby that was on a bus, stuck in the middle of a flooded street.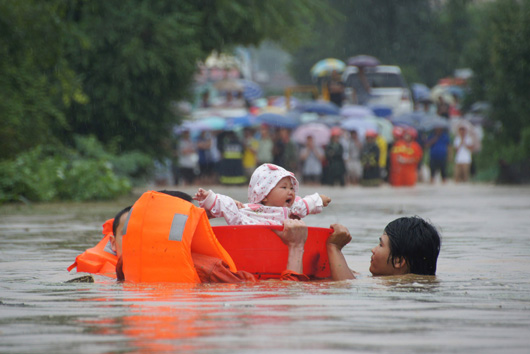 16.) A boy cuddles with his family cat who was violently shot with the crossbow, but luckily will survive.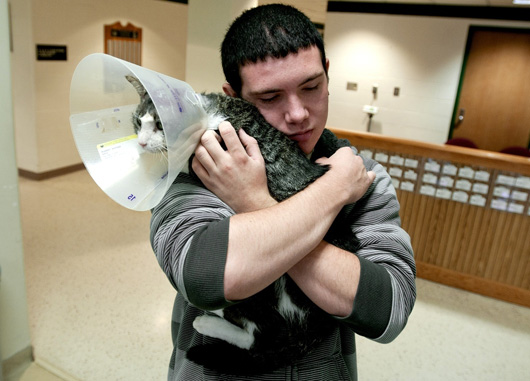 ---
17.) Jack Cutler smiles and pets Tootsie the miniature horse. This little horse visits residents of a nursing home in North Carolina just to brighten their day.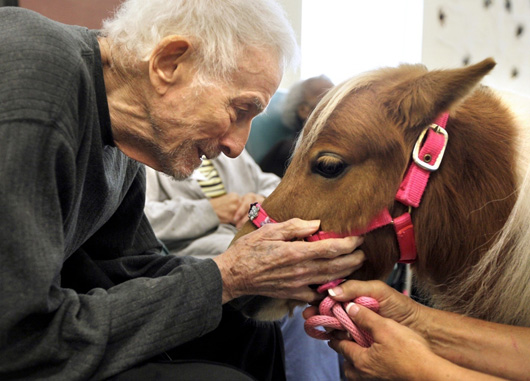 18.) For Pike the polar bear's birthday, the San Francisco zoo brought in some snow! You can tell by the look of pure joy on her face that it was thoroughly enjoyed.