Just a few months ago these precious girls were fighting the battle of their lives. Today, by God's grace they have all won!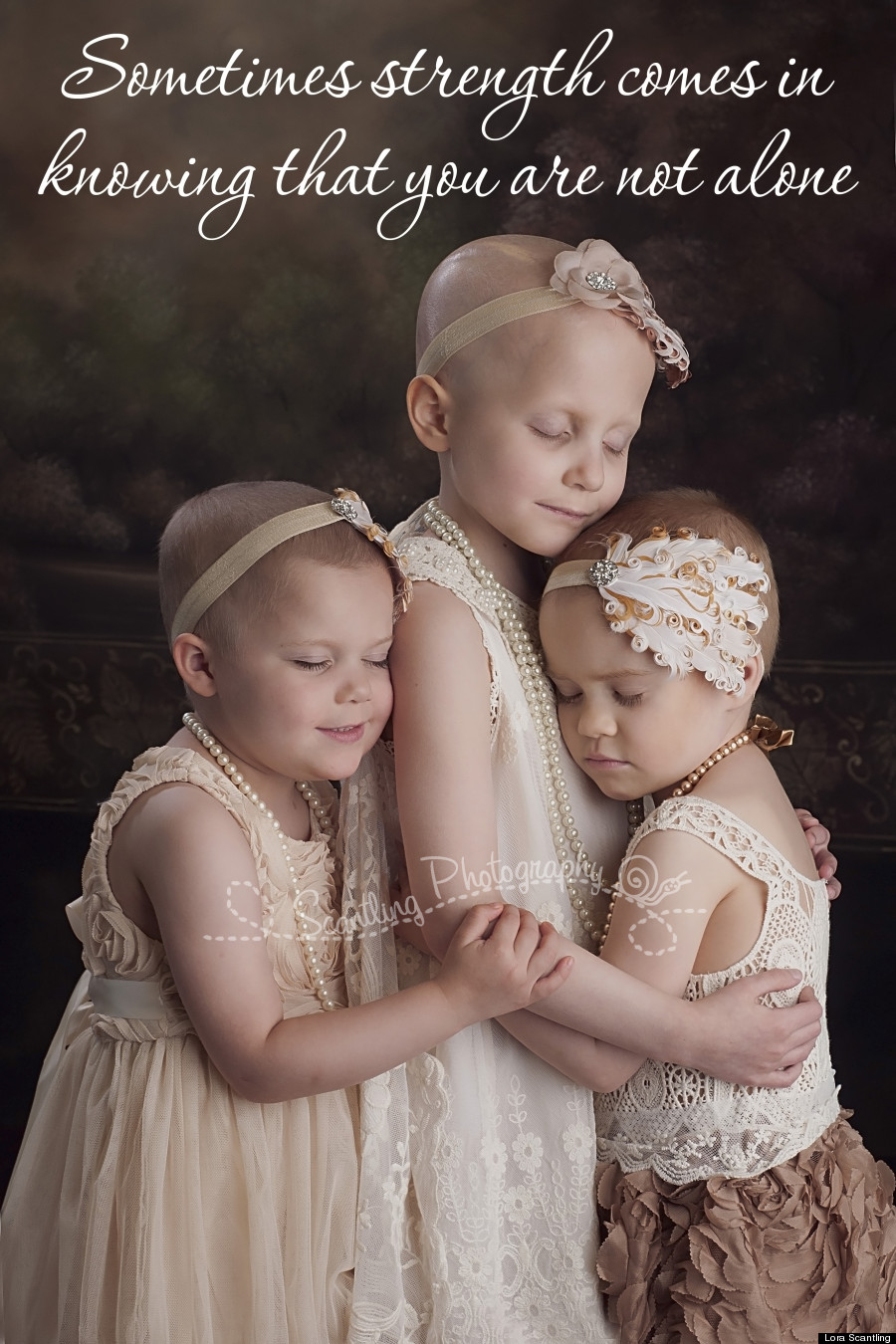 They have all overcome cancer, and are either cancer-free or in remission!
The girls stood under the caption, "Sometimes strength comes in knowing that you are not alone!" The sweet little fighters didn't even know each other before the picture was taken, but now they are best as friends. They prove the caption to be very true.
At the time that the picture was taken,
Rylie, age 3, on the left, had just overcome stage five kidney cancer.
Rheann, age 6, in the middle, was fighting brain cancer.
Ainsley, age 4, and on the right, was remission from her fight with leukemia.
Of the three girls, Rheann was still fighting, and doctors told her family to prepare for the worst. Rheann was battling a rare form of brain cancer, she fought through chemotherapy, radiation, and five brain surgeries.
Now Rheann is celebrating with her friends!
This was the great news posted on Rheann's Facebook page:
"I can say that Rylie, Ainsley, and Rheann are now in remission!!!"
"Rheann was just declared in remission very recently and as of her last MRI (on July 2nd) she is STILL clear!"
Rheann's mother Valerie Franklin proudly said, "The doctors didn't think she would make it through last summer, but she sure proved them wrong."
Watch the video of their miraculous journey here: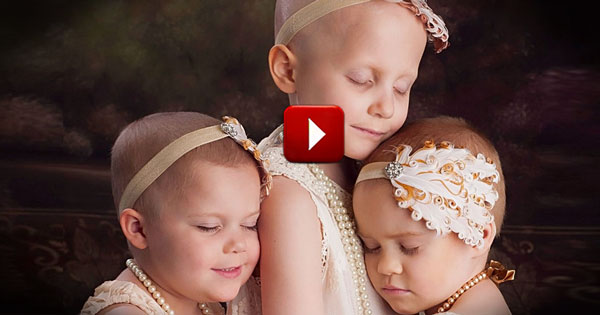 Credit: Huffington Post