From time to time, it's easy to feel like the world is just too big of a place and it's too hard to truly make a difference in it. Don't despair though, we will prove to you that with kindness, generosity and love you can make ALL the difference in someone's (or something's) life.
Below are three dogs that were rescued from terrible conditions, shelters and pounds. Before finding their forever homes, these dogs were skin and bones. They gave up on finding love, but thanks to three amazing families, their lives were turned around.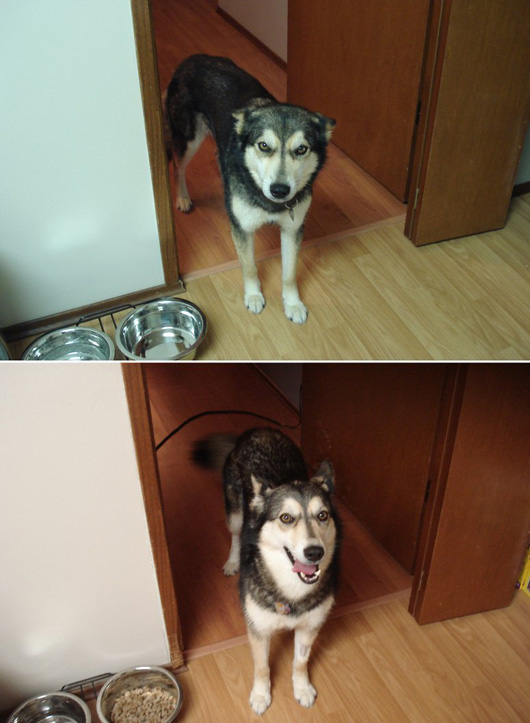 Thanks to some TLC, this husky mix went from a frightened, skinny puppy to a happy, smiling adult. (Plus, it seems she now has a penchant for nibbling on door frames!)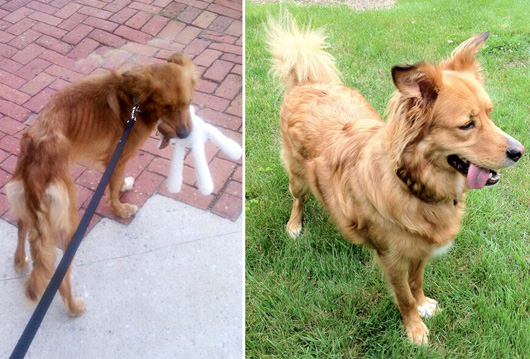 This retriever mix was emaciated, almost to the point of death, when rescued. You can count the ribs on the poor dog's body in picture on the left. After months of love, food and companionship from a family, the dog flourished. Its coat is shiny, the eyes are expressive and the tail is poised happily over the back instead of being tucked between the legs.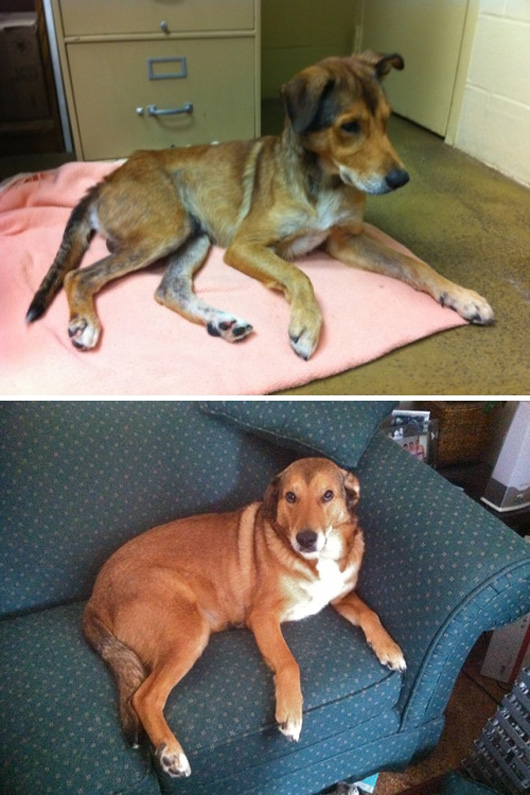 Finally, this shepherd mix was found as a puppy, undersized and underweight. His skin seemed to sag over his prominent bones... but a year later, he filled out, his coat is healthy and you can't even recognize him anymore!
So, who said you can't make a difference in this world? Adopt, foster or sponsor an animal in need! Maybe you won't win a Nobel Peace Prize, but you will be the guardian angel for one lucky animal, saving it from suffering, starvation and loneliness. Make a difference today by helping or rescuing an animal!
(via Reddit.com)