Kenneth Felumlee was a loving husband, who was strong for his wife of 70 years all the way until his very last breathe. He clung onto life so that his dear wife wouldn't have to bear living with out him. Helen Felumlee was 92 and went to meet Jesus on April 12. Kenneth died the next morning at the age of 91.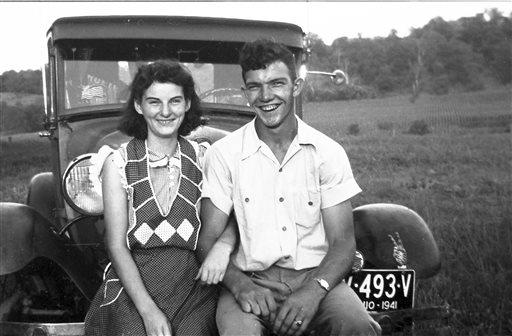 The couple's family of eight children are all witnesses to the fact that the couple was inseparable. They were glued at the hip since they met as teenagers. They eloped because they just couldn't wait to be together forever.
"They remained deeply in love until the very end, even eating breakfast together while holding hands" said the couple's daughter, Linda Cody.
"We knew when one went, the other was going to go," she added.
"He was ready," Linda said. "He just didn't want to leave her here by herself."
"At Dad's bed we were singing his favorite hymns, reading scriptures and praying with him. It was a going away party, and we know he loved it" said the couple's son, Dick Felumlee.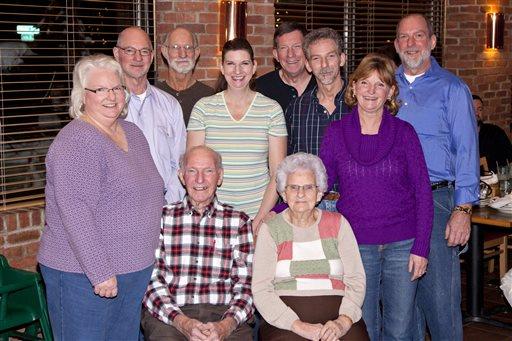 Kenneth was a railroad car inspector and mechanic. Later, he became a mail carrier for Post Office, as well as a faithful servant in their United Methodist Church as a Sunday school teacher.
Helen was a proud stay-at-home mom. She cooked and cleaned not just for her family, but for other families in the neighborhood too. She also taught Sunday school - with Kenneth of course. But of all things, Helen was known for her greeting card ministry. She sent birthday cards, sympathy cards, and holiday cards to everyone in her community, all with the personal touch of a special note. (It's a good thing that her husband worked for the Post Office.)
"She kept Hallmark in business," joked daughter-in-law Debbie Felumlee.
When Kenneth retired, the Felumlees began to lavish in their love for traveling, they traveled by bus to almost all 50 states. "He didn't want to fly anywhere because you couldn't see anything as you were going." Jim Felumlee said.
Although the pair's health began to decline over the years, daughter Linda assured us that each tried to stay strong for the other. "That's what kept them going," she said.
Kenneth and Helen are a true example of the vow " Til death do us part".
Then the rib which the Lord God had taken from man He made into a woman, and He brought her to the man. And Adam said: "This is now bone of my bones And flesh of my flesh; She shall be called Woman, Because she was taken out of Man." Therefore a man shall leave his father and mother and be joined to his wife, and they shall become one flesh.
Credit: MSN News