A Special Surprise For A Firefighter's Widow
Norfolk Fire-Rescue has always been an important part of Jeanette Carty's life. It's where her late husband, Joe, served for 30 years. This sweet lady celebrated her 100th birthday recently. And what the department did to honor the firefighter's widow surely had Joe smiling down from above!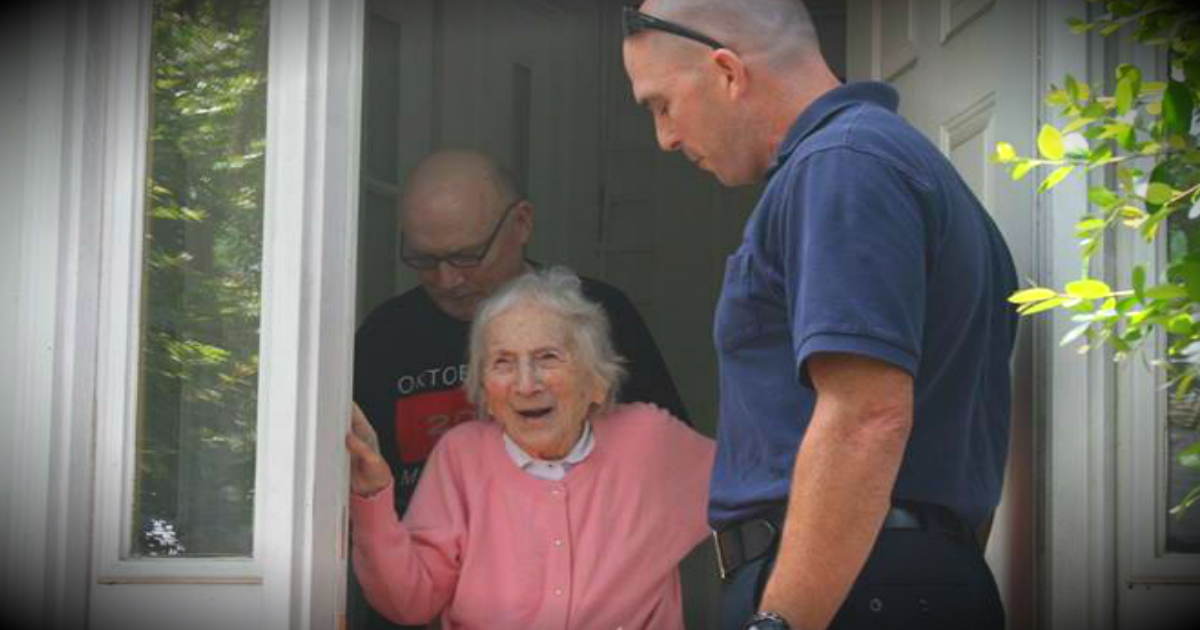 Credit: Facebook / Norfolk Fire-Rescue
Deep Roots
Jeanette and Joe enjoyed 74 years of marriage until he passed away at the age of 94. Jeanette still lives in the home where she and Joe raised their 2 children. And now, the precious woman is grandma to 3 grandchildren and great-grandma to 4 great-grandchildren!
Norfolk Fire-Rescue became a big part of the Carty's life when Joe began his service in 1942. But the family has also meant a lot to the department. Along with Joe's 30 years of service, Jeanette's nephew and his father serve there too.
So, when it came time to celebrate the Jeanette's 100th birthday, the department decided to honor the firefighter's widow in a big way on her special day. And seeing the joy on her face must have been amazing to witness firsthand!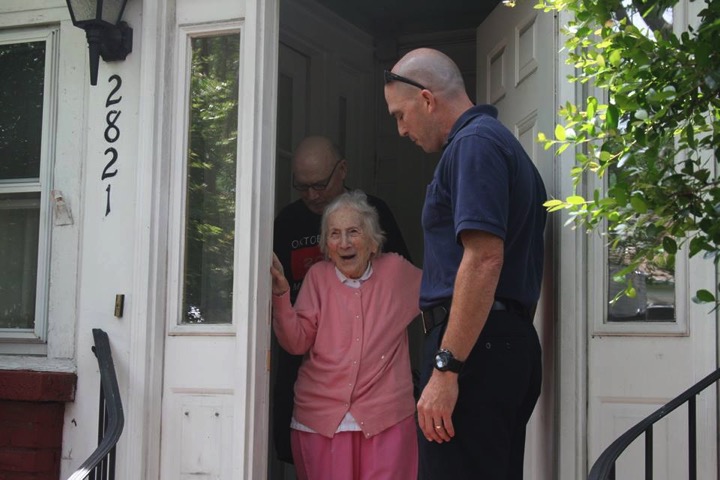 Credit: Facebook / Norfolk Fire-Rescue
A Birthday To Remember
Jeanette opened the front door on her big day to find a row of firefighters lined up at her doorstep. It was a delightful discovery, in deed!
"I was never more surprised in my life," she said. "To see the firemen all lined up with their red shirts and black pants, oh my goodness it was amazing."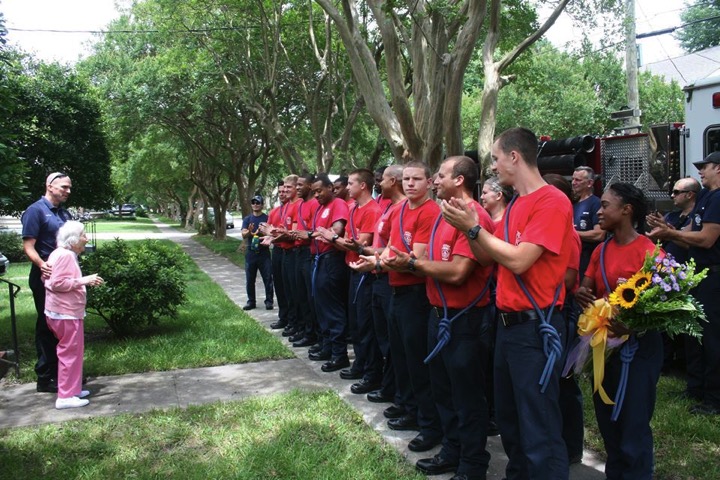 Credit: Facebook / Norfolk Fire-Rescue
The sweet lady was met with applause and a lovely bouquet of flowers.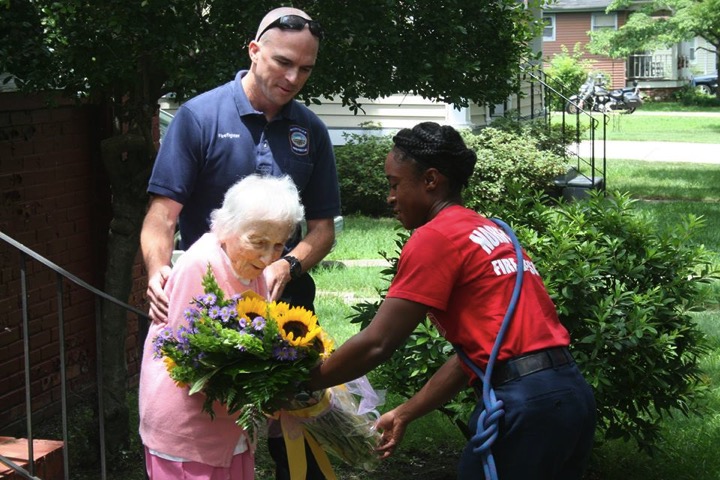 Credit: Facebook / Norfolk Fire-Rescue
It was important to the firefighters that they show Jeanette she was still considered one of their own.
"It's that way with fire departments," Norfolk Battalion Chief Julian Williamson said, "Once you're in and you serve, you're part of a close-knit family."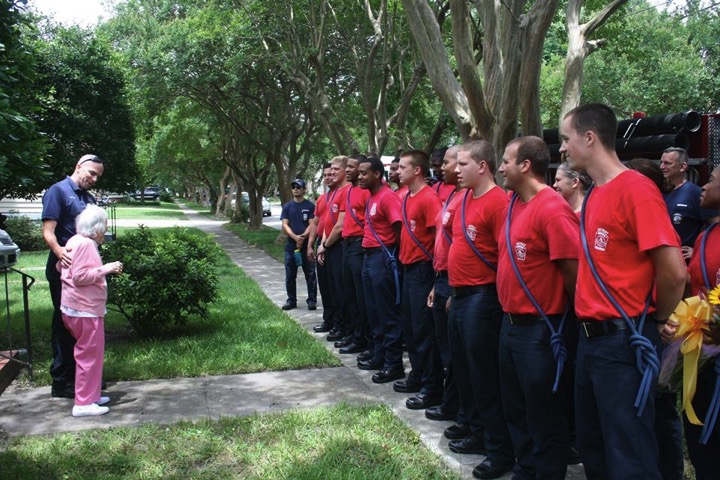 Credit: Facebook / Norfolk Fire-Rescue
It was a beautiful way to honor this special lady as she reached such a momentous milestone.
And while it was a great day for everyone involved, no one beamed brighter than Mrs. Jeanette Carty herself. And if her smile doesn't hit you right in the feeler, I don't know what will!
"And I will still be carrying you when you are old. Your hair will turn gray, and I will still carry you. I made you, and I will carry you to safety." Isaiah 46:4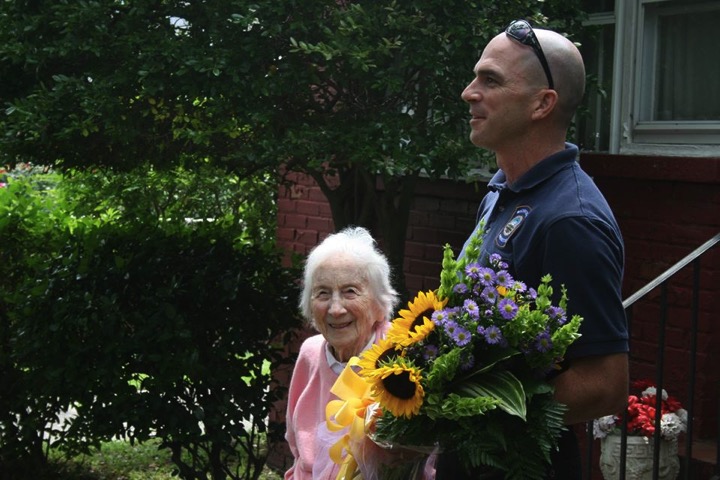 Credit: Facebook / Norfolk Fire-Rescue
God bless and protect all of the brave men and women who dedicate their lives to helping others!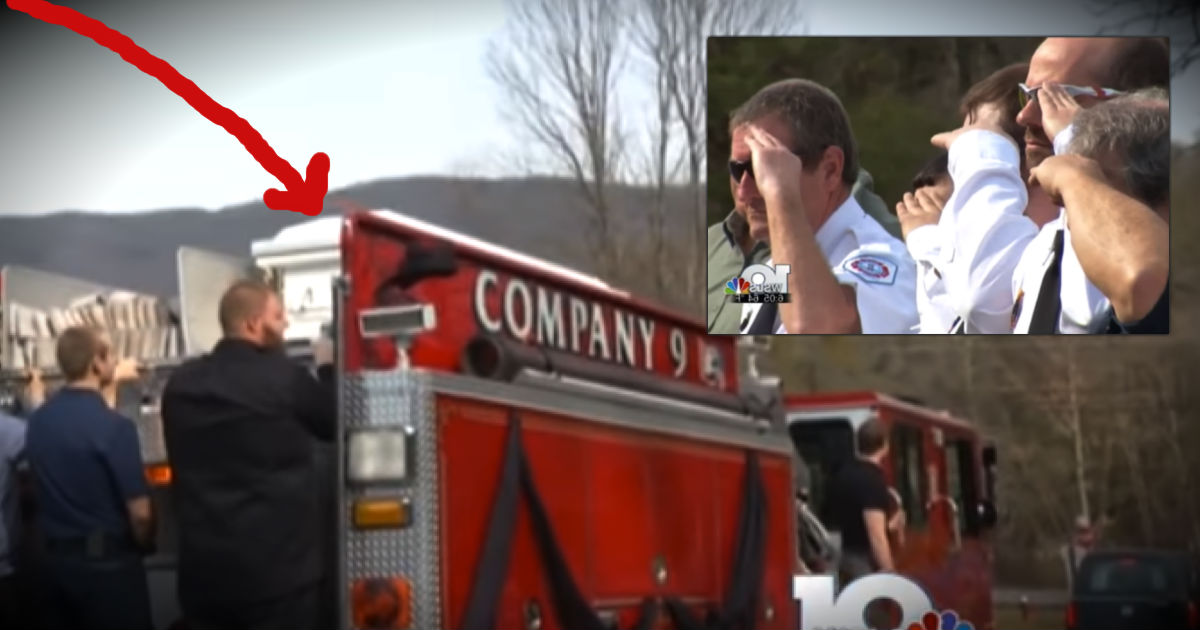 h/t: GodUpdates