Walton, a golden-retriever service dog, will walk across the stage this year not because of his smarts, but because of his loyalty. His human is a sweet 17-year-old high school girl named Desi. Desi has cerebral palsy, and Walton has been by her side all throughout her high school career.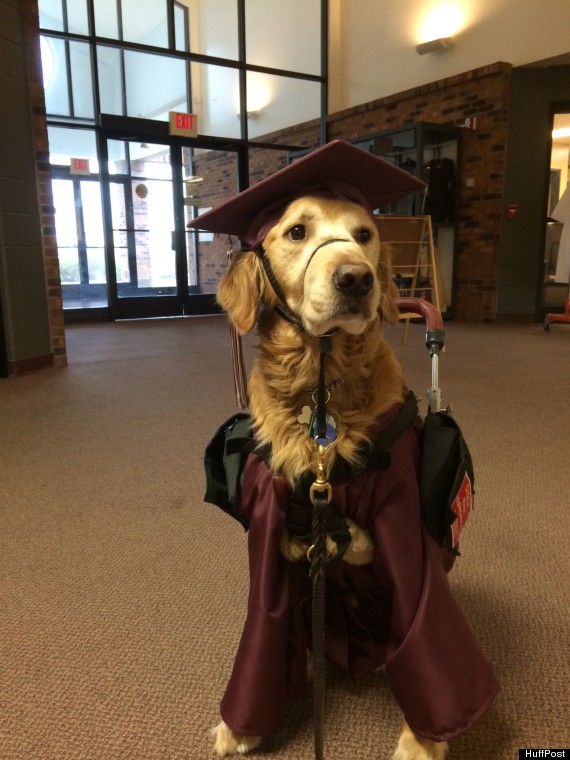 Walton has been going to school with Desi everyday. His duties include picking things up for her, and when she is out and about, he helps her pay for things by grabbing her wallet and handing (or should we say "pawing") it to store cashiers. Because of Walton's faithfulness to his owner, it was a given that he should walk across the stage with Desi on graduation day.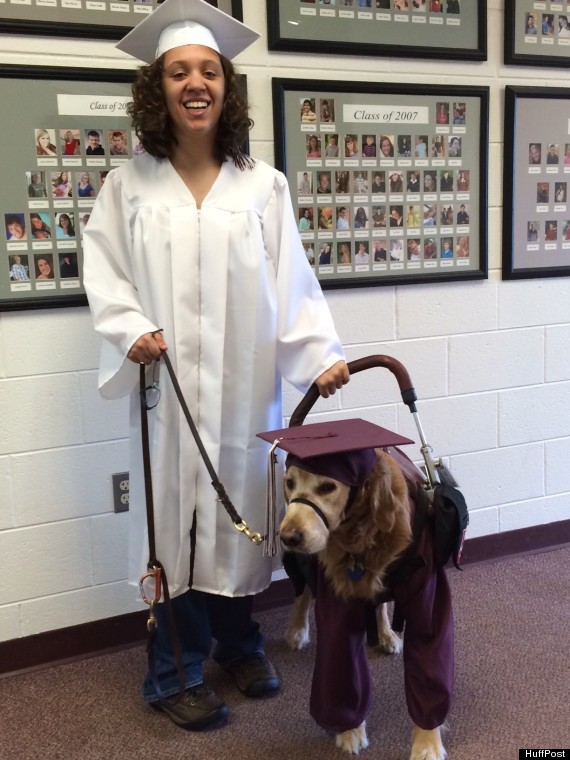 Desi's mother told The Huffington Post "He is going to walk with her during graduation…We thought it would be appropriate for him to wear a cap and gown."
His lord said to him, 'Well done, good and faithful servant; you were faithful over a few things, I will make you ruler over many things. Enter into the joy of your lord.'
Credit: Huffington Post