God Is Always On Time!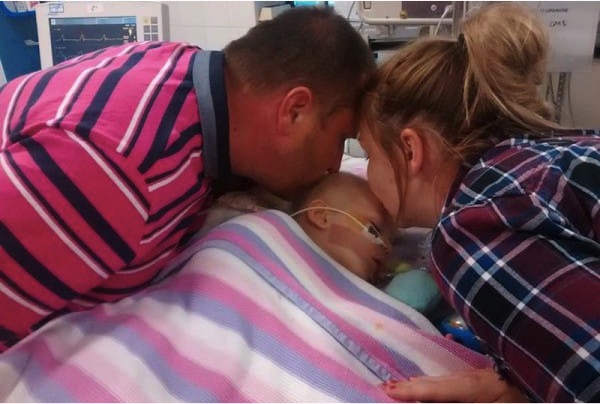 Credit: Facebook / Lee Moore-Williams
In the heartbreaking picture above, parents, Francesca and Lee, are kissing their sweet baby girl, Bella, goodbye. Moments later, the tears were flowing as the 18-month-old was removed from life support. But then, the entire room witnessed an incredible miracle. And those tears quickly turned to tears of joy!
The trouble started for little Bella several months before this picture was taken, when her hair began falling out in large clumps. Over the next few months, her health declined as doctors tried to figure out what exactly was wrong. Once admitted to intensive care, an MRI revealed abnormalities across Bella's brain and the poor girl was in critical condition.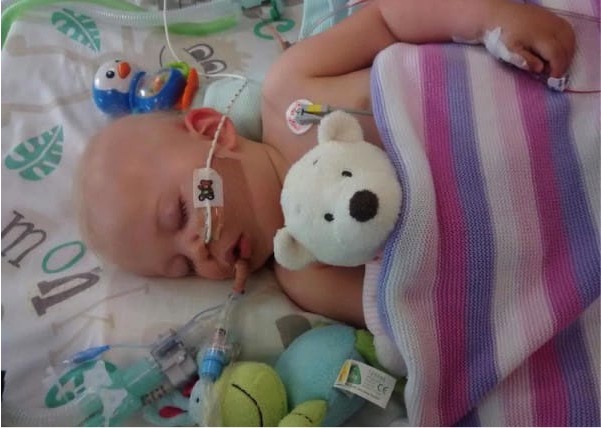 Credit: Facebook / Lee Moore-Williams
Doctors told Francesca and Lee there was nothing more to be done for their baby girl. The heartbroken couple took prints of their little girl's feet and hands for mementos, took their last full family picture, signed a "Do Not Resuscitate" order, and tearfully said their final goodbyes.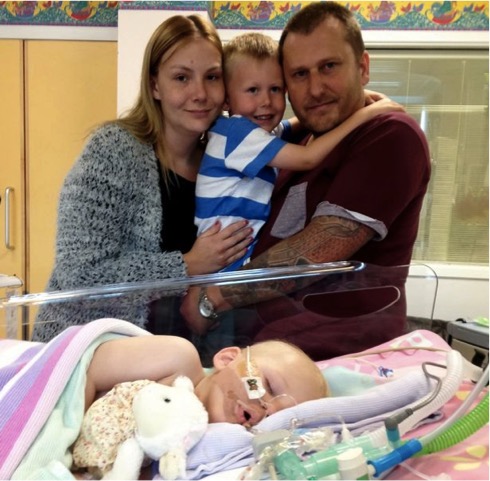 Credit: SWNS
With heavy hearts, the family watched as the doctors removed Bella from the ventilators. Her mom told The Mirror,
"I just kept sitting there thinking 'why us'. It was heart wrenching. I will never, ever forget that moment where I had to say goodbye to my daughter."

But as the saying goes, God is seldom early, but never late. He is always on time! Just moments after the ventilators were turned off, the unthinkable happened.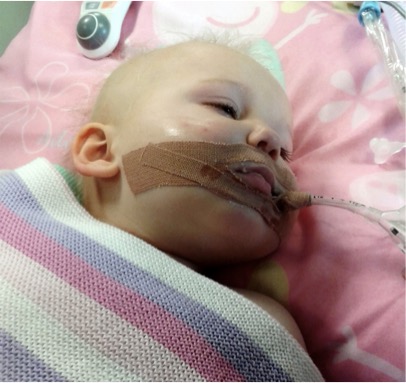 Credit: SWNS
"I was holding her hand knowing there was going to be a little last breath," her dad told The Mirror. "I could feel her hand dropping and it went down but then she started gripping my finger. She started moving on her own and then her machine started going off."
From that point, everything turned around. Before long, little Bella started kicking and screaming. Doctors began taking measures to save her, and within 30 minutes, the little girl that wasn't supposed to live was back to completely normal oxygen levels!
Bella completely amazed doctors with her miraculous recovery. They have since concluded that Bella suffers from Biotinidase deficiency -- a very rare genetic disorder where the body is unable to produce the essential vitamin, biotin. If untreated, it can be fatal. But now that little Bella is properly diagnosed, the disorder can be successfully managed through supplements.
Credit: SWNS
Since defying all odds, Bella's condition has only continued to improve over the past couple of months. Her hair has grown back, and she's now back home with her family -- walking, talking and enjoying the typical milestones of a nearly 2-year-old.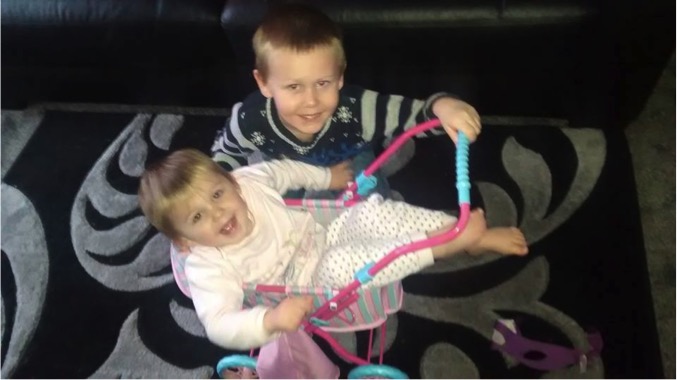 Credit: Facebook / Lee Moore-Williams
Praise God for this incredible miracle! He clearly has a special plan for this precious little girl.

Hear Bella's mom talk about the miracle they witnessed below:
h/t: GodUpdates
This family kept praying after doctors gave up, and God sent them a miracle!