Is It Worth It?
At first glance, the picture below appears heartwarming, and is likely to be accompanied by an "aww." But this photo was recently posted to Facebook by the Fremont County Sheriff's Office. And the reason for posting this picture is incredibly heartbreaking.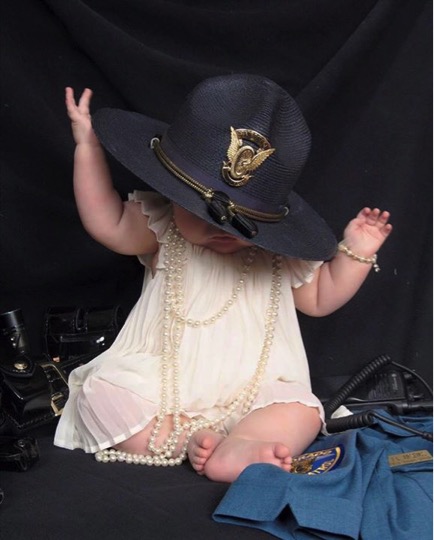 Credit: Facebook
You see, the hat this baby girl is wearing used to rest on her mommy's head. This precious 8-month old is surrounded by the uniform and gear worn by her mommy while she fulfilled her oath to serve and protect her community. The uniform belongs to Colorado State Trooper Jaimie Jursevics, who lost her life in the line of duty.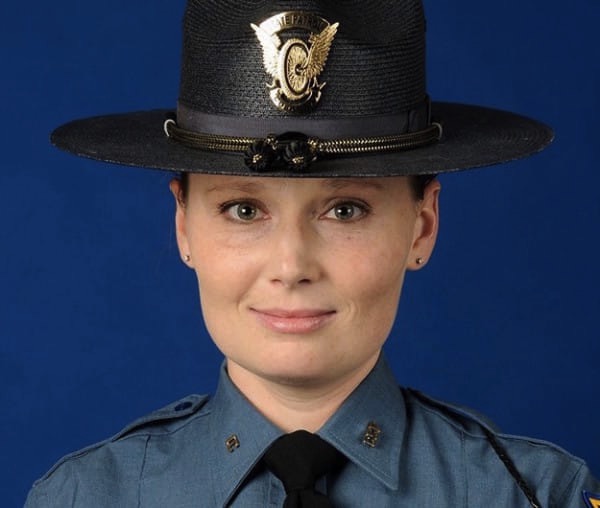 Credit: Facebook
Jaimie was hailed by her fellow officers as being a good trooper who was "tenacious in the pursuit of justice and keeping others safe." She was just trying to keep others safe on the night she was killed. Already at the scene of a car accident, she used her flashlight to direct a drunk driver to the side of the road. In his intoxicated state, the driver instead mistakenly hit and killed her.
The loss was devastating -- to the police department who hailed Jaimie as one of their best, but even more so to the husband and young daughter she left behind.
Credit: The Denver Post
Jaimie's family now faces the holiday season, along with the days and years to follow, without their beloved mother and wife. And so, the Fremont County Sheriff's Office released the photo of Jaimie's daughter asking those planning to have a few drinks before driving home the powerful question -- is it worth it?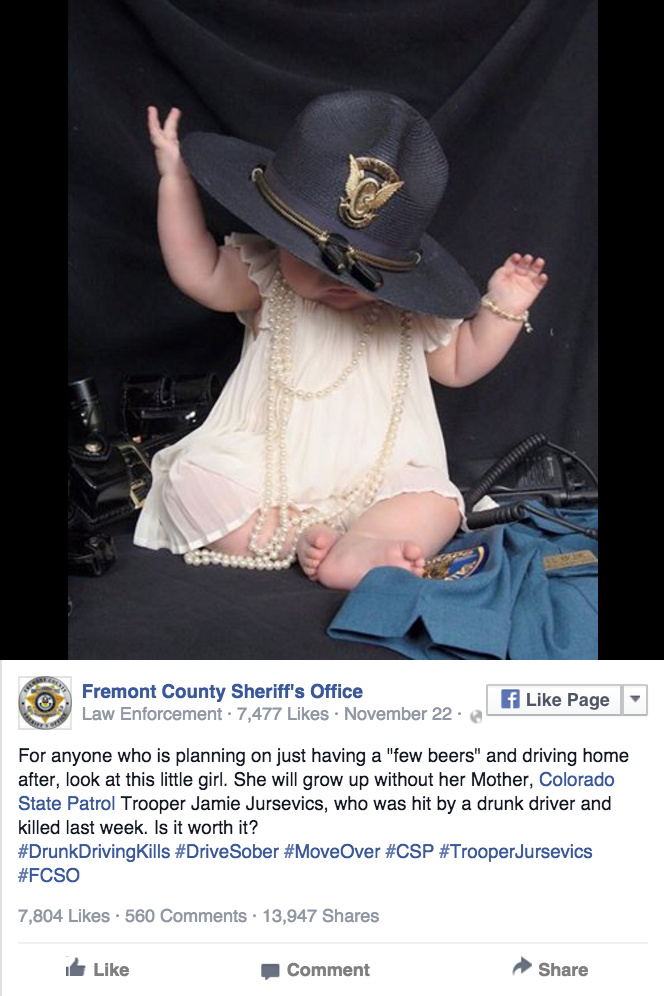 We pray that God will use this tragedy and thought-provoking post to keep others from making the same poor decision as the driver who hit and killed Jaimie. We pray that those who've been drinking will ask themselves, "is it worth it?" and that this simple question will spare other families from the pain of losing a loved one. And for Jaimie's family, and all those who've suffered the same loss, we pray God will send them peace that only He can deliver.

For another Facebook post with an important message, read what one husband had to say about his napping wife.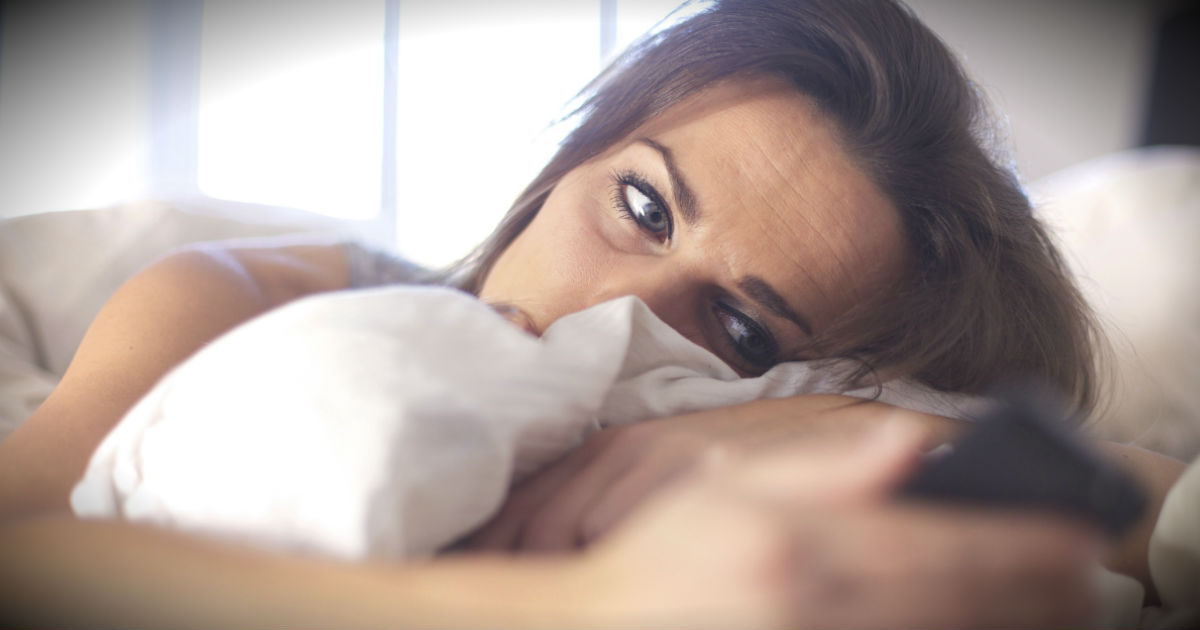 h/t: GodUpdates
This dad has a powerful message for drunk drivers.