There is a mother and son team in Minneapolis that will touch you all the way down to your heart. Because not only is a son caring for his mother, but this son is a dog. And his mother is blind.
The two Yellow Labrador Retrievers named Duke and Daisy are inseparable. Daisy follows her son wherever he goes and Duke is happy to lead his mom around. The two were days away from both being euthanized, but luckily some kind people started fostering them and gave them a new lease on life.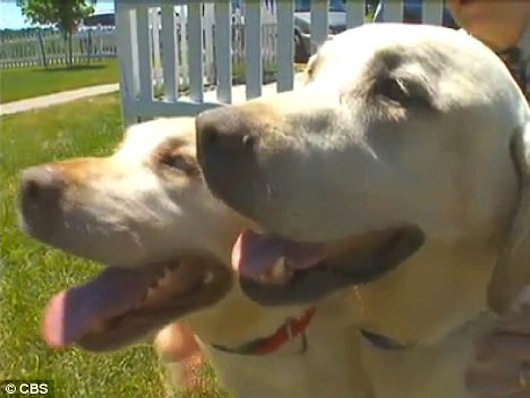 They were originally given up by their owners in Nebraska after the family faced financial issues and their house was foreclosed on. The two dogs are now happily situated with a trainer named Leda Blom, who was hired by an anonymous donor so that the dogs could learn to function more efficiently. Once Daisy and Duke are trained up, they should be even more appealing for new owners!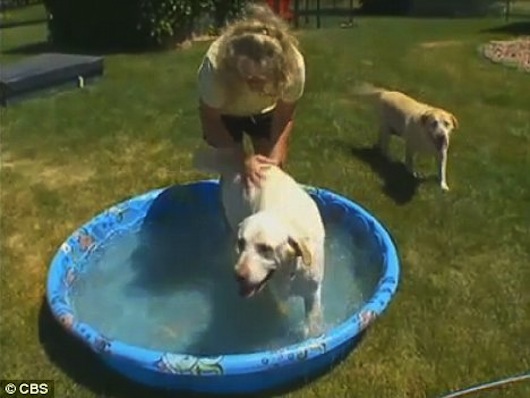 Watching the two play together is an amazing experience. If Daisy gets disoriented or frightened, all she needs to do is make a noise and Duke will come running after her.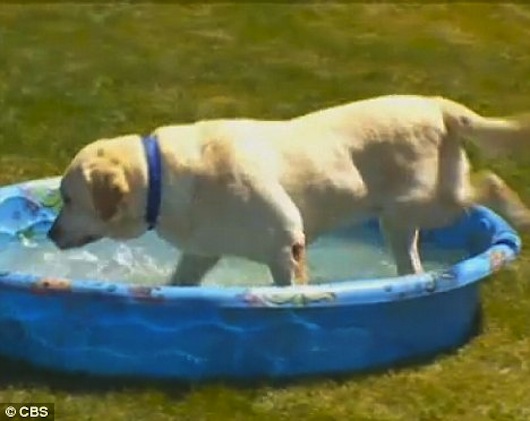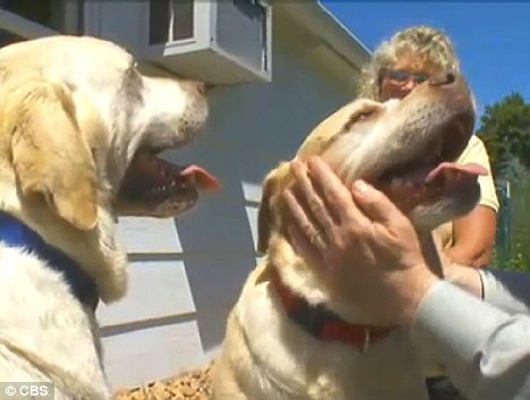 The two are still looking for a forever home, so if you are interested in taking on this beautiful doggy duo yourself, click here!