Luka is a little boy with muscular dystrophy, a degenerative disease that restricts his physical movement and doesn't let him live the life of a normal little boy. He can only make small gestures made with his hands. He can't feed himself, bathe, play, walk or run... but he can, by using small movements, sketch in a notepad with his hands. And his imagination is limitless.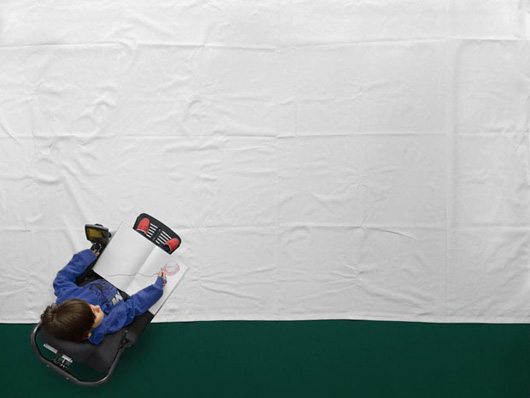 Photographer Matej Peljhan features Luka in a series of photos that puts a twist on the classic book The Little Prince. With the help of clever photography and Luka's ideas, Matei took pictures of Luka moving past his physical limitations and living out the fantastical sketches he made in his notebook.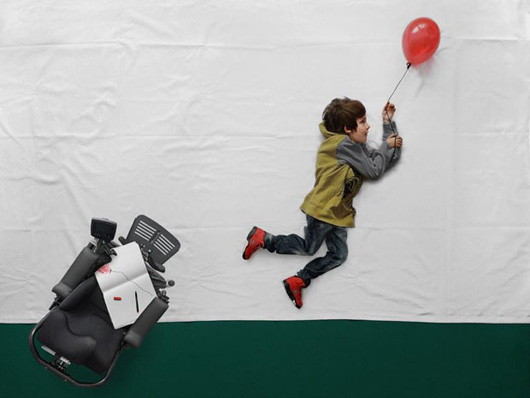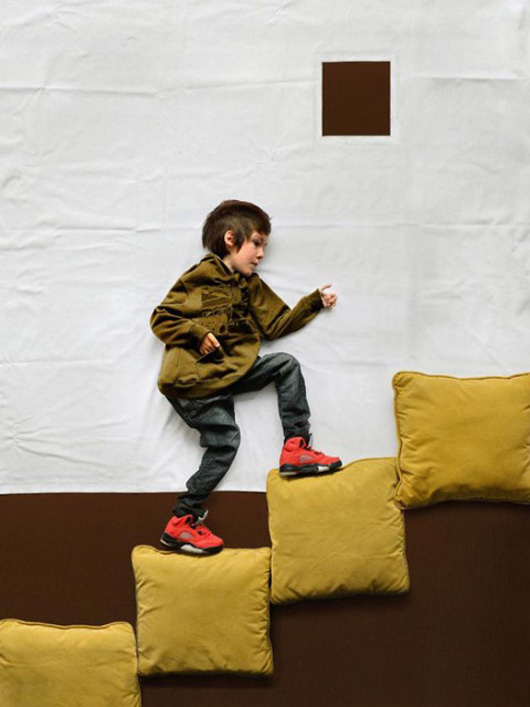 Continue reading on the next page...
---
Luka will never be able to be like a normal little boy, but with the help of Matei, he can feel like he can do anything!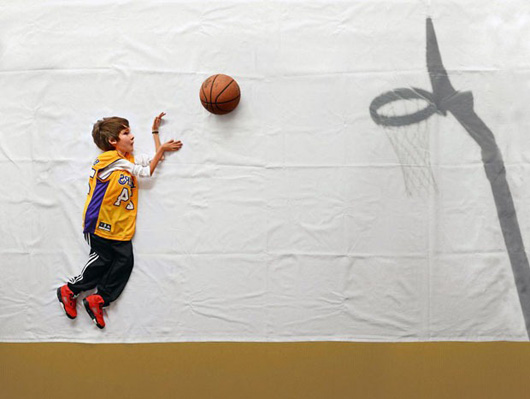 In an email, Matei offered insight on Luka's perspective:
He is well aware of his fate but he doesn't give in, either. He wants neither pity nor empathy but wants to stay positive and focused on the things in his life he can (still) do. He approaches all other activities he is, due to his handicapped body, unable to perform, in his own, witty way. Sometimes with the help of his imagination and virtual worlds where his creativity dashes to the sky and makes him forget his physical limitations and bonds.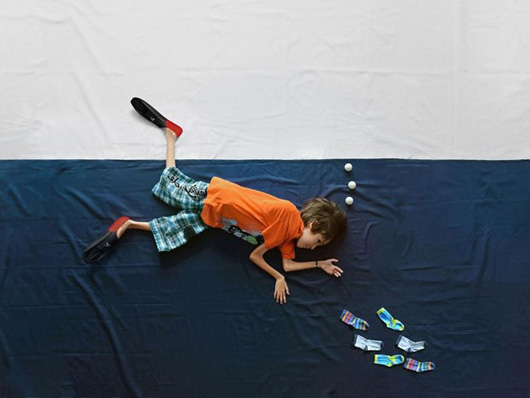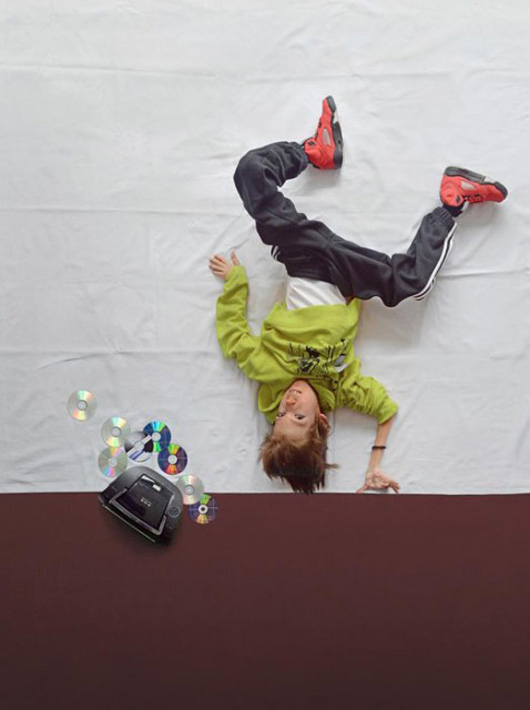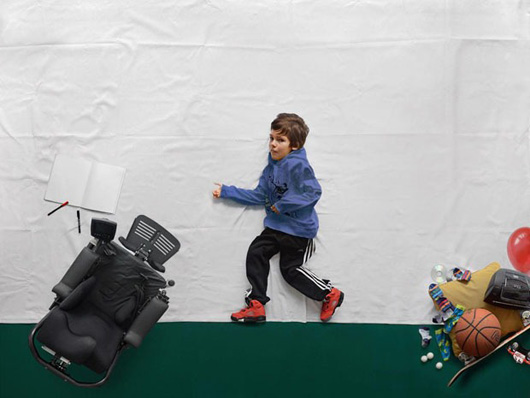 All of the photographs you see aren't made using Photoshop. Matei and Luka worked together to create these wonderful images. Just one day of photos released Luka into a free, new world he wouldn't have known otherwise; it's truly beautiful. :)
(via Mashable.com)