Gone, But Never Forgotten
Our brave police officers face danger every day as they work to serve and protect their communities. And it's not just hard on these brave men and women, but also on their families. And Deputy Sheriff Kent Mundell's family was left to live out every police family's worst nightmare, when the 44-year-old was shot and killed while responding to a domestic violence call. His wife, 16-year-old daughter and 10-year-old son were devastated.
Kent was gone, but would certainly never be forgotten. His daughter, Kirsten, recently got married -- a day that surely had the family missing Kent deeply.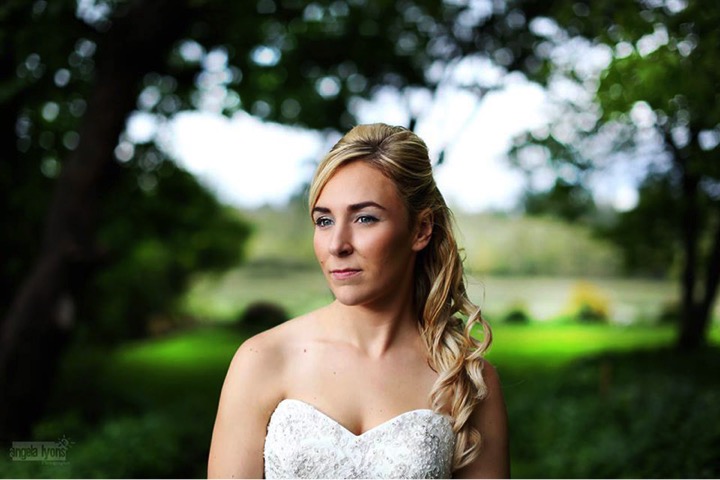 Credit: Angela Lyons Photography
Though he would be watching the wedding from above, he was still honored with his own seat.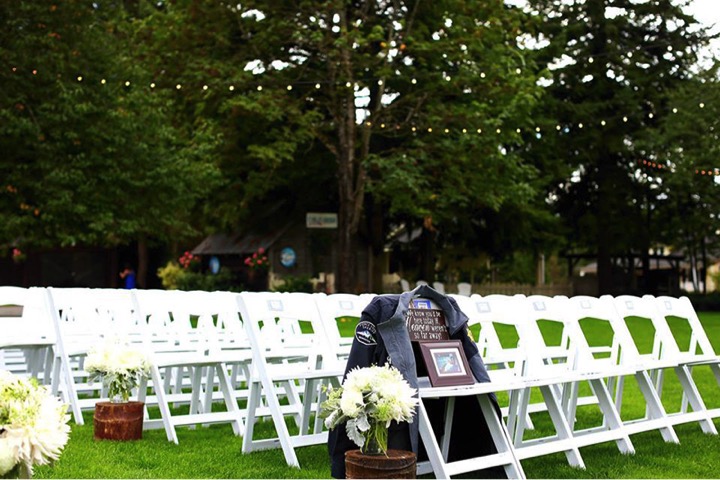 Credit: Angela Lyons Photography
If you're like me, that image alone was enough to get you all misty eyed. Well, you'd better grab the tissues for the rest of the story.
Perhaps because of the danger of the job, police usually form tight bonds with their fellow officers -- they become family. And so, Kent's colleague and friend, Officer Don Jones, took the place of walking Kirsten down the aisle.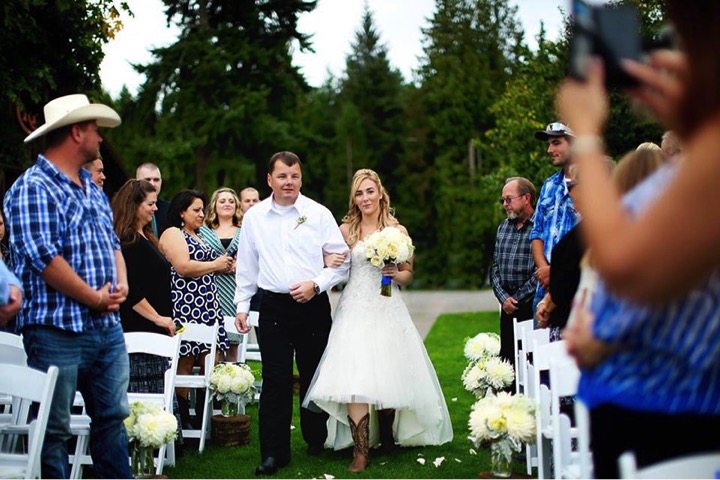 Credit: Angela Lyons Photography
Don't put those tissues away just yet, because it gets even more emotional when we get to the father-daughter dance. Don did the honor here as well…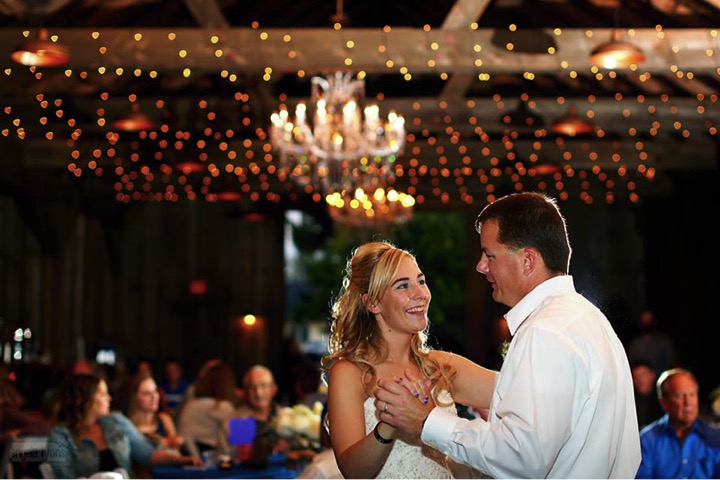 Credit: Angela Lyons Photography
At least, he did at first. But then, to the surprise of Kirsten and her family, four more Pierce County Sheriffs took turns dancing with the bride before the song ended.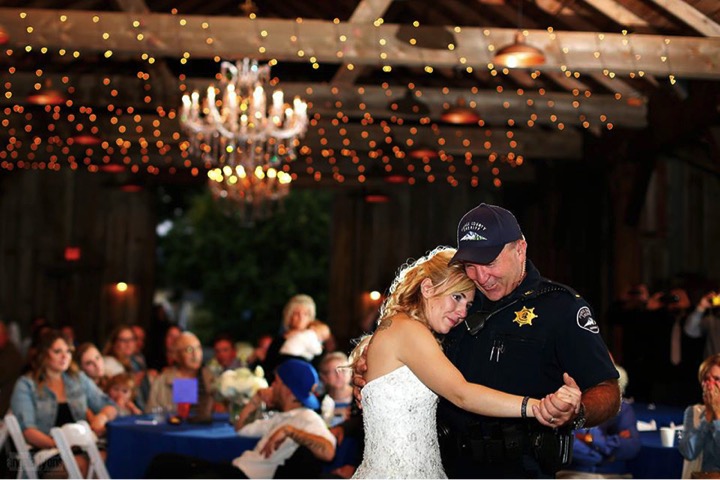 Credit: Angela Lyons Photography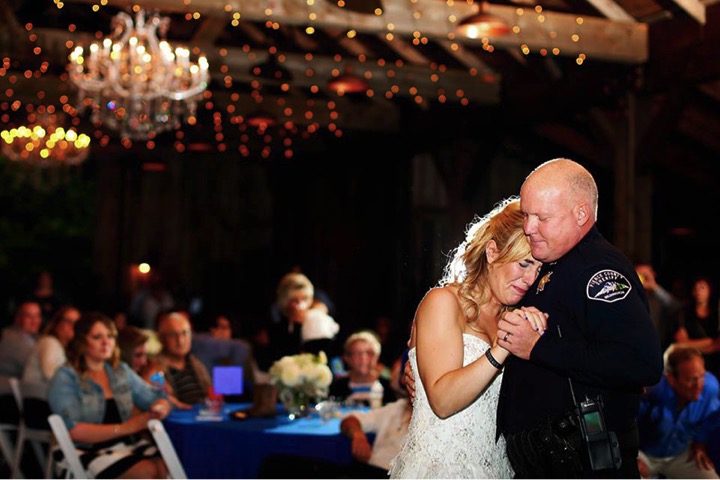 Credit: Angela Lyons Photography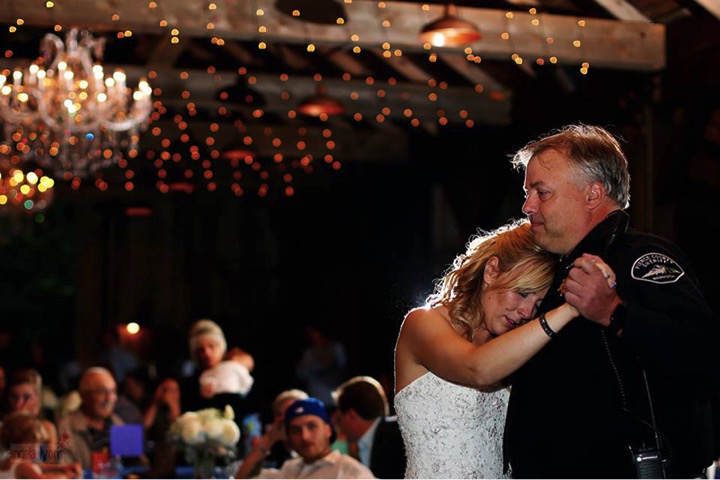 Credit: Angela Lyons Photography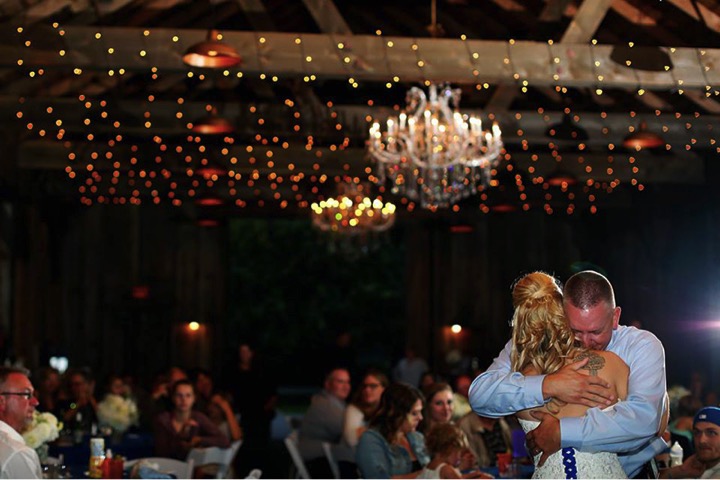 Credit: Angela Lyons Photography
And based on how hard the pictures had me crying, I can't imagine there was a dry eye in the house at the reception!
Even photographer Angela Lyons couldn't help but be swept up in emotion as she documented this incredibly heartfelt moment. She said,
"Shooting weddings always allows for witnessing some private, special moments that nobody else has the privilege of being a part of. But it's not often I witness something on this level."
And we're so glad these photos are being shared with the world. It serves as an amazing reminder of the incredible sacrifice the brave men and women who serve this country give every day. A sacrifice offered up not only by them, but by the families who love them as well. And it's beautiful to see how the other officers step up to be the "village" that helps to raise and support the family of their fallen comrade.
For now, Kirsten will carry her father with her in the tattoo that reads, "My Dad, My Hero." But we know that one day, she will see him again in Heaven.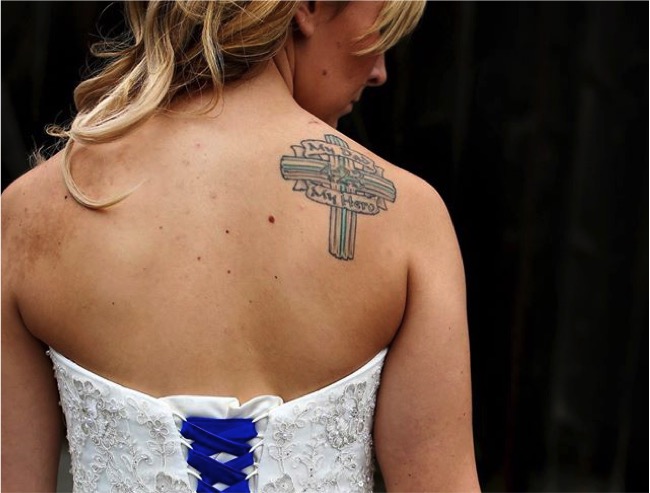 Credit: Angela Lyons Photography
Speaking of weddings, check out this special "Trash the Dress" photo shoot!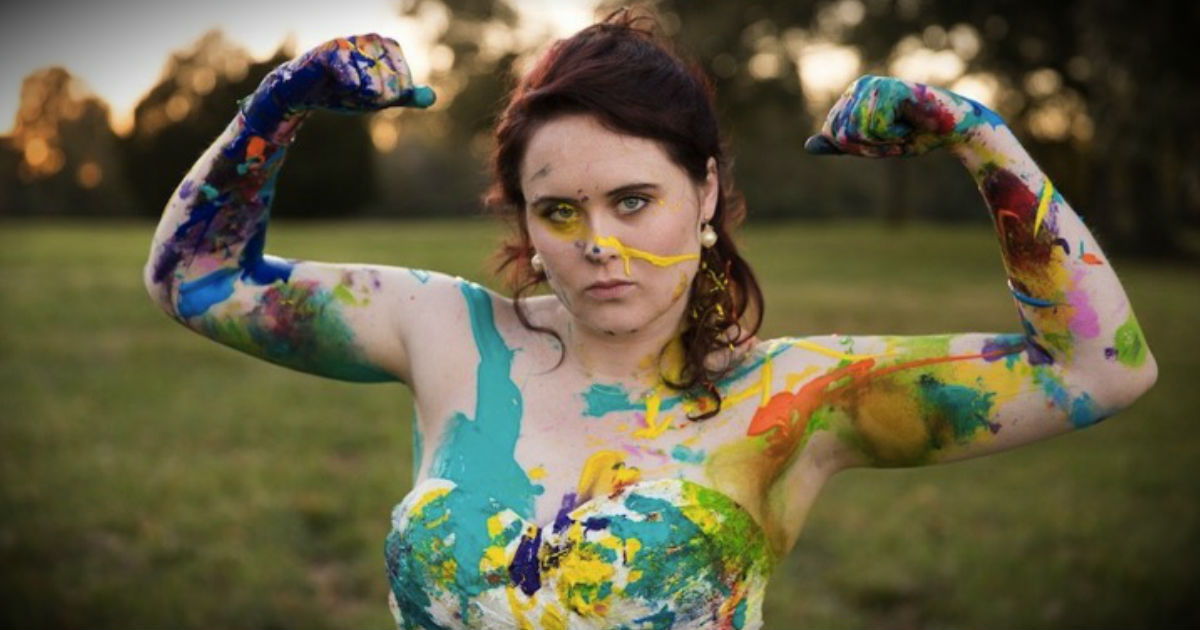 h/t: GodUpdates
Siblings shock a wedding crowd with a tribute dance for their late father!