Something happened at a Boston-area restaurant that is restoring faith in humanity all over the globe. It seems like a simple act of kindness, but it is really much more. One man's compassion is reminding people to be kind to those in need.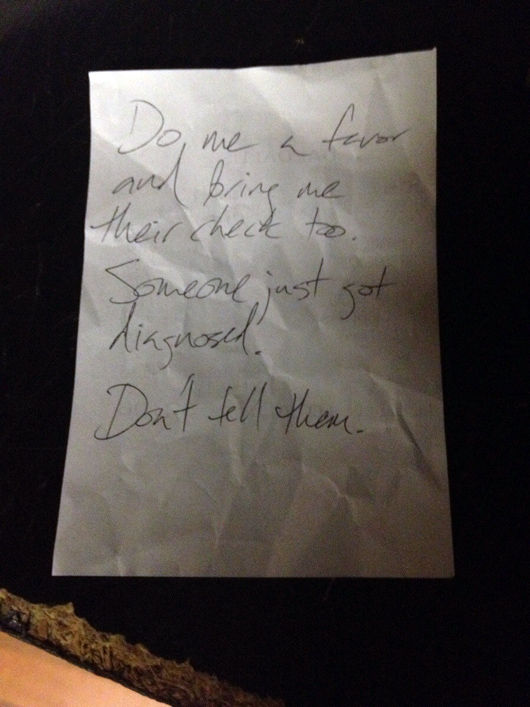 "While waiting tables tonight, a mother and daughter started crying mid-meal. I had no idea what happened until a single guy at the table next to them handed me this note with his bill," wrote the waiter in a post online. "Faith in humanity, restored."
The two women were dining together (it is most likely they were mother and daughter), when one took a phone call and began crying. She received a cancer diagnosis and was overcome with grief. The man at the table next to them was so moved, he did something to try and make their night a little better.
The single guy at the table next to the two women gave the waiter his check and inside the billfold was his credit card and the note. He anonymously paid for the two women's dinner and went on his way. The mother was overwhelmed with gratitude.
It is a blessing to know that there are people like this in the world.
(via)