The heroic scene below occurred after a car accident on the highway. A dog involved in the accident fled the scene, panicked and hurt. Thankfully, a highway patrolman was there to rescue him.
Patrolman Nick Ague made sure the German Shepherd dog got back home to her family. She was frightened after he car crashed and ran away.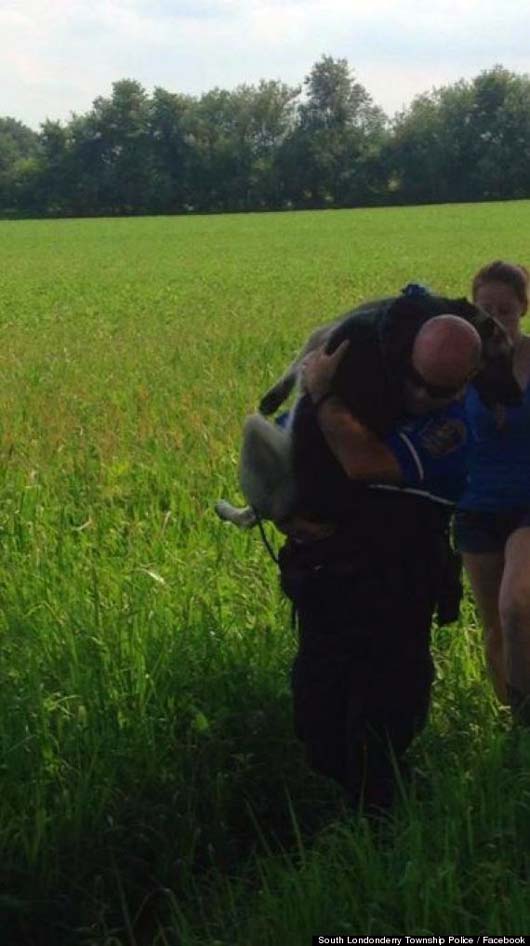 When they caught up to the dog, she wasn't willing to walk. The skin on the pads of her feet was hanging; she ran a great distance on hot asphalt. The poor dog was frightened to death.
But, the officer that found the dog carried the 70lb dog back to her owners.
"Just putting myself in the owner's shoes, I would not want to be in that situation," he said. "I tried to right any wrong and do what I hoped someone would do for me."
One officer went above and beyond the call of duty for an animal that was hurt and scared. We should treat all creatures of God with the respect this police officer showed this frightened dog. They deserve our respect and love. :)
(via huffingtonpost.com)