David Anderson of Arkansas was blessed to find a jellybean-sized, 6.19-carat white diamond at Crater of Diamonds State Park. But what he plans to do with it is even more amazing!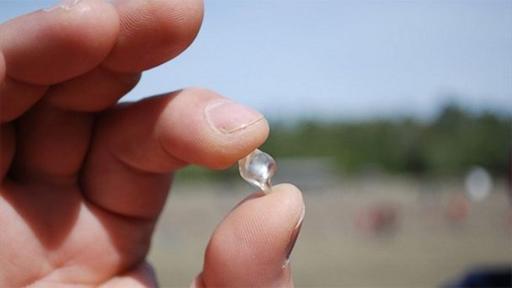 David has plans to sell his diamond and give all of the proceeds to a national youth ministry called Speed the Light.
"This diamond is definitely a beauty. "It looks almost entirely clear and appears to be an unbroken crystal." Park Interpreter Waymon Cox said.
David is originally from Michigan, but in 2007 he heard the call to move Arkansas after seeing the park featured on The Travel Channel's Best Places to Find Cash and Treasure. His move certainly wasn't in vein, because he found nearly 400 diamonds since then.
It took David just our hours to find the gem, it was just as he expected.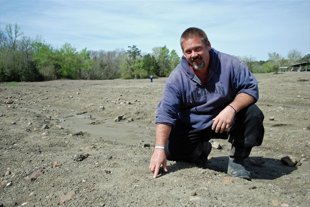 "It's no surprise that a large diamond was found this week," he explained. "Over four inches of rain fell on the park last weekend. Rainwater washes soil from the search area and often exposes heavy gravel and diamonds on the surface." David found his diamond on the first sunny day following the rain.
The park interpreter said, "This is the largest, and probably the easiest, diamond he's ever found!" And it's amazing that David would give his best findings back to the Lord!

Credit: Good Morning America
Bring all the tithes into the storehouse, That there may be food in My house, And try Me now in this," Says the Lord of hosts, "If I will not open for you the windows of heaven And pour out for you such blessing That there will not be room enough to receive it.
Honor the Lord with your possessions, And with the first fruits of all your increase; So your barns will be filled with plenty, And your vats will overflow with new wine