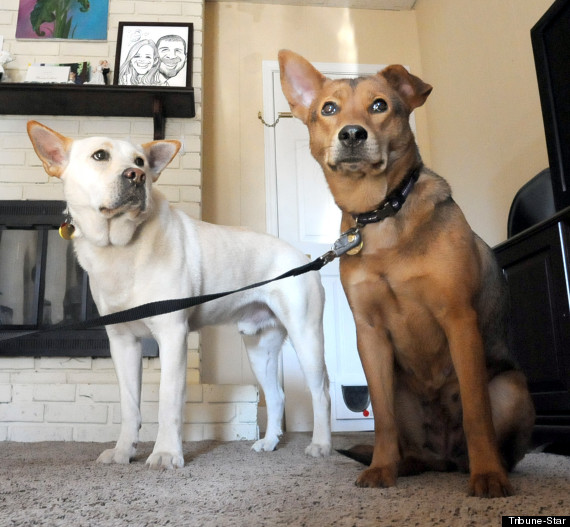 Knowing the love of a dog is one of the most beautiful gifts God has given us. Unconditional and unyielding, a dog's love is with you forever. This story of a dog's endless love will touch your heart.
A stray named Ben did the unbelievable for love; he walked 10 miles through through a Midwestern winter to find the love of his life, a stray at the same shelter named Jade. The dogs were strays living on the streets in Indiana together. The two even had puppies together. Whenever Jade was pregnant, a local shelter trapped the two dogs.
The two dogs were as close as can be. During the months that they spent at the shelter, they even shared the same pen. Later, however, they were torn apart. Ben was adopted by a family that was only looking for one dog.
"We had him for about three weeks, and we thought he was OK, but he got loose on us," Courtney Lawler told NBC2 News. Ben escaped the Lawler's home and searched for his love, Jade, that was over 10 miles away. A day after leaving his new family's house, Ben arrived at the shelter. He found Jade and began licking her through the fence.
Once the family discovered where Ben went, they decided to never separate the dogs again.
"Ben and Jade want to be together," Debbie Floyd, the Humane Society board's president, told the Tribune-Star. "There hasn't been a lot of human love in their lives. They found love with each other and that what's make them happy … Hopefully, they will live their lives happily ever after."
(via HuffingtonPost.com)