Meet Dozer! You wouldn't believe it, but this adorable puppy was thrown from the window of a moving car, just because his owner didn't want to take care of him. Although he seemed destined to die, Dozer miraculously survived. He was one lucky puppy, too, because he landed near Clayton County Animal Care and Control Facility, an animal charity in Atlanta.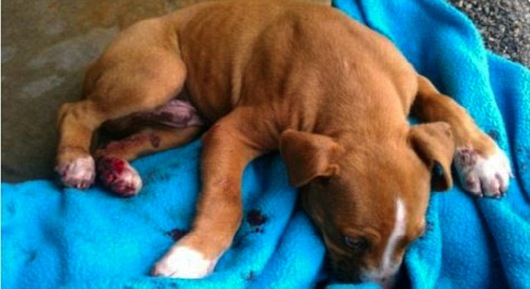 When the workers at the charity found Dozer, they didn't think the poor pup would live. He was terribly hurt and so young, but that didn't stop them from doing their best cure him.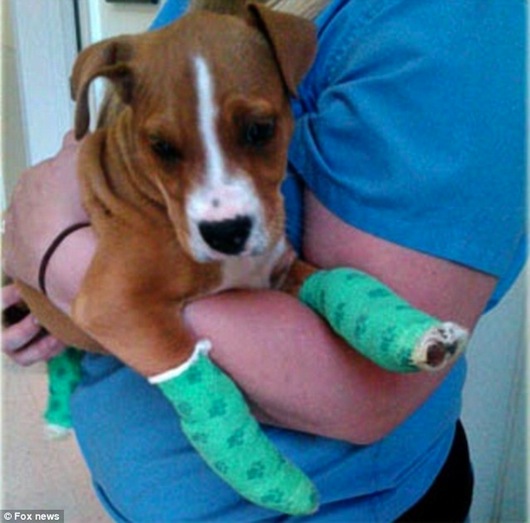 When Dozer was thrown out of the moving car, he landed on asphalt. That asphalt acted like stretch of sandpaper and removed the pads from his front paws and skinned his back legs all the way to the bone. Not only was he severely injured from the fall, but he was underweight and you could see his bones and ligaments.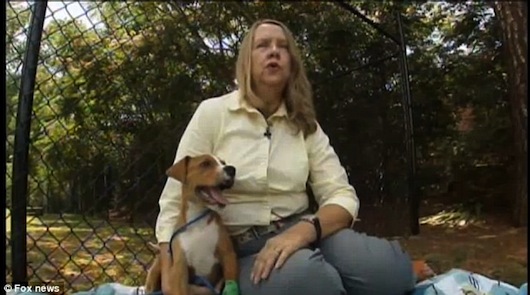 Vet Erica Ortiz, who cared for Dozer at the McDonough Animal hospital, said: 'He is a typical puppy.
'He wants to play and chew on everything. But he's a sweetheart. He is a lover. He will give you kisses and he wants to give you attention all the time.'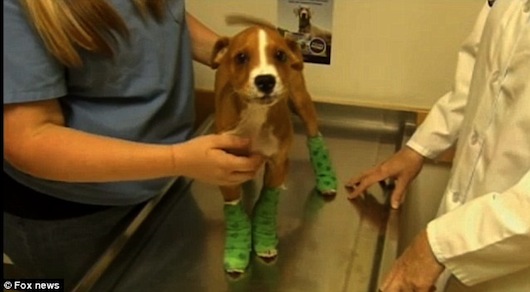 After being all bandaged up, Dozer started bounding around the vet's office on adorable green casts, trying to get getting from anyone he could.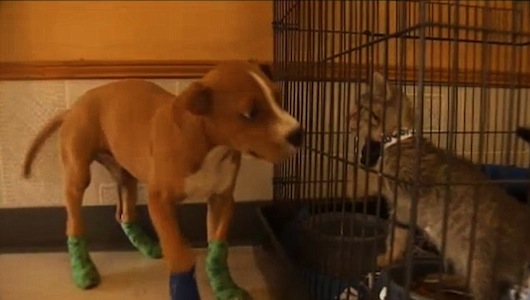 Dozer's story have touched the hearts of thousands. Many people have donated money for his surgeries and have even offered to adopt him. But because of his tumultuous past, the vets taking care of Dozer are going to be very careful when it comes to choosing a new owner so they can make sure whoever takes the lovely little guy home can take care of him.