When grandmother, Angela Bowshier, was faced with losing her grandchildren she knew that her life would need to change. Angela had lived a hard life and had made some poor choices. She knew that she couldn't let her past as a drug addict define her any longer.
Her daughter, Angie Rogan, was incarcerated in the late 1990s and her children were left living in limbo through the foster care system. Angela knew that she couldn't let her grandchildren live a life in the system. She decided that it was time she fought for a new life and a new path for the children.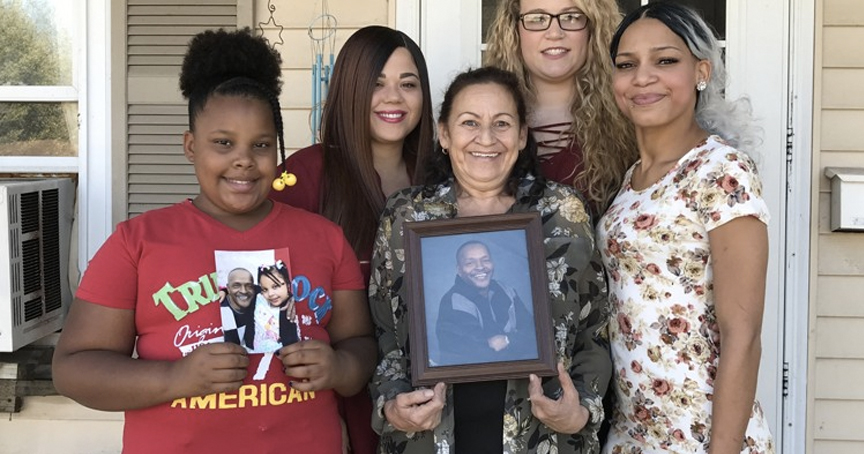 "I went to women's recovery and stayed there four months," she added. "It took seven months altogether, but I got my grandkids."
There was never any doubt in her mind that this was the right thing to do. Bowshier had to fight her own demons to save the children from potential catastrophe.
"I'm an ex-drug addict and I never thought I'd get through it," said Bowshier, now 61. "But when my grandkids were taken from my daughter, I knew I had to straighten up and get them before the state did. I just couldn't lose my grandkids"
Sometimes knowing what is important is the driving force for change. Angela knew that she loved those kids and that should couldn't give up trying to reunite them again. They needed stability.
Getting the courts to award custody wasn't the whole battle. Angela had been living in a three-bedroom apartment which she knew wouldn't suffice to raise a brood of kids. She took the first step by moving in with family while she saved and looked for another living option.
As if the tasks of becoming drug-free, supporting an incarcerated daughter, winning custody of your grandchildren and fighting for a home to call your own wasn't enough, Angela had more hard knocks thrown her way. Not long after winning custody, Angela's sister was murdered. She left behind two children. Without hesitation, Angela agreed to raise them as well.
"I wanted to have my own home to raise the children the way I wanted them to be raised, in a good neighborhood," she said
Knowing she had to find a place to call home, Angela connected with the local chapter of Habitat for Humanity (The Fuller Center For Housing). Bowshier worked hard to meet the qualifications for their program but was finally able to own a home by 2000.
"We live right beside a little white church with a temple. It was a great opportunity to provide the best for us."
Angela's determination and strength was not lost on her grandchildren. They knew how much she had sacrificed and how hard she worked to overcome obstacles. Every day she was setting an example for them. Being a homeowner alone was a great way to teach the children personal responsibility.
"Being in that house taught me so much," oldest grandchild, Tamika Rogan shared. "I definitely learned responsibility. That's five bedrooms and two bathrooms to keep clean. And the yard outside was pretty huge, and we always mowed the grass."
As a "thank you" to their grandmother, the children reunited in August of this year with a surprise. They had collected the last money needed to completely pay off her mortgage loan.
"Without my grandmother, I don't know where I would be today. I was in foster care before my grandmother got clean and stepped up for us. I was thankful that she was able to do it, and that God gave her the strength to do it. I couldn't ask for a better grandmother."
Sadly, Angela's journey with so many bumps in the road doesn't end there. Recently, she lost her long-time boyfriend, Jesse Clark. When times were tough, he was often there for her as an encouragement.
"I lost my soulmate; we were together 25 years," Angela said. "He helped me raise the kids. He was there for us before we even got this house. And then I started struggling these last six months (financially). It was awful.

"I feel a little lost in my house sometimes," she continued. "I always thought me and Jesse would grow old in that house. He was such a good man. He helped take care of these kids and raised them as his own."
While she is struggling to deal with the void of losing her long-time partner, Angela is staying focused on being positive. She hopes that her story might be an inspiration to others who are facing challenges. Her hope is that people understand the importance of making a goal and sticking with it. Never give up.
"I stood up and stood my ground…If you put all your heart into it, it will pay off for you. You know what you have to do, so just do it. And keep God at your side at all times, and He will make things happen for you.