Reba McEntire has been successful so long, it's hard to remember a time when she wasn't a household name. While the Oklahoma girl is primarily known for the impact she's had in country music, God has always been at the center of Reba's life. And in an exclusive God Updates interview with Reba McEntire, we were blessed to hear all about her new, Spirit-led Gospel album -- Sing It Now: Songs Of Faith & Hope!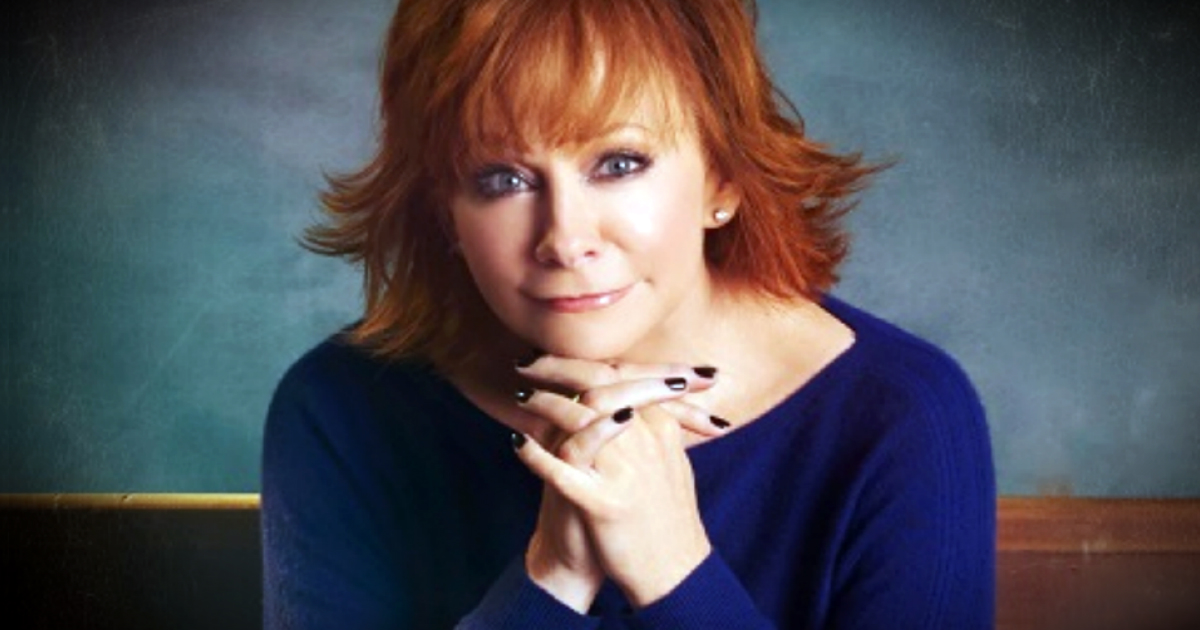 Credit: Album Cover for Reba McEntire's Sing It Now: Songs Of Faith & Hope releasing February 3, 2017
A Life Long Dream
Reba comes from a musically talented family, with two of her three siblings also pursuing music careers. Her little sister, Susie, was the Gospel singer. So, Reba stuck to country, not wanting to step on her sister's toes.
But praise and worship has always been near and dear to Reba's heart. And she's finally living out her dream with her new double album, Sing It Now: Songs Of Faith & Hope. And the country icon was kind enough to chat with God Updates about her faith, her personal relationship with God and how all of it played into her new album.
Exclusive God Updates Interview With Reba McEntire
God Updates: So, what was your inspiration behind recording a Gospel album?
Reba: Well, two friends of mine. One of my managers from the past -- he was my manager in 1984, Bill Carter -- kept talking to me about doing a Gospel album. Then Tony Brown, who was one of my producers kept, in conjunction with Bill, saying "Reba you gotta do a gospel album." And I said, "Well alright." And so, it was their encouragement and me having so many songs that I had kind of hoarded on my computer that I'd been wantin' to record for a while. That was my inspiration and my encouragement to do a Gospel album.
God Updates: What is the biggest difference you've found between recording this gospel album verses a traditional country album?
Reba: There's not very much difference at all. I look for songs the same way. On this album I wanted to do half the hymns and half the praise and worship that I grew up with. But then I wanted to do an equal amount of songs that were new. And so on the new side, I looked for them just like I do country songs. I just find songs that touch my heart and if I like them and I don't get tired of listening to the demo those are the songs that wind up being the ones I record.
God Updates: Which song were you looking forward the most to recording?
Reba: "God and My Girlfriends" was one of 'um. The other one was "Back to God." That's a song that was on Randy Houser's first album. I love [Randy's] whole album, but that was my favorite song on the album. And when they didn't release it as a single and when I was recording this album, I wanted to have this one on it. Because, it is such a powerful song. It's so now -- it's something that we need right now. We need to listen to it and give this world back to God. We're screwing things up, we got to get it back to God!
RELATED: Reba McEntire says God helped her through a painful divorce
God Updates: Which Bible verse spoke to your heart while you were going through the process of recording this album?
Reba: "Love the Lord with all your heart, your soul, your mind" (Matthew 22:37)
And then Proverbs 23 -- it says it all. It's the same story, Rick Warren was talking the other day about, of the son leavin' his father wantin' half of his inheritance and he goes into the world and blows his inheritance. He starts workin' for this farmer and he's sloppin' the pigs and he says, "Golly, my dad's servants were treated better than this! I'm gonna go back home." Instead of sayin "Dad I want" he says "Dad I'm back. I'll do anything you want."
And it's the same with God. I mean, we can leave Him but as soon as we turn around and say "God we're back" He opens His arms and just takes us in. So, it's just so sweet how God is. He's so forgiving! And if you just go back and say "Hey I'm home! Can I come in?" He's like "You bet you can. Come on, here's your favorite chair all over again."
God Updates: Where is your favorite place to go be with God?
Reba: *laughs* I love to get out and walk. I love to be out in nature -- I connect there. I can be in the bathroom, if I've got my little Jesus Always book.
I love that book. It really speaks to me. And it's so funny -- I can open it up on a day. . . like today, I opened it up this morning and it was like "Wow. I needed that so much!" And it's just like a sweet message. And it really touches my soul. So, it's just about anywhere. I can have my talk with God in the car, in bed, morning, night -- wherever I am. I talk to him an AWFUL lot during the day!
RELATED: Reba McEntire's music video "Prayer For Peace"
God Updates: Where there any special moments while you were recording this album?
Reba: "How Great Thou Art", when I got through with singing the song, I would go in there with Doug Sisemore, my co-producer, and Todd Tidwell. We would listen to it and see if I needed to sing it again. And when I was listening to "How Great Thou Art," the Holy Spirit came over me so strong I would weep, and I would sob, and it was just like "Wow. . . why this song?" I didn't understand why. But more than any of the other ones, it would totally wrap me up. It was just so sweet. It was like His arms were around me. It's pretty cool!
Reba's album, Sing It Now: Songs Of Faith & Hope, is releasing on February 3, 2017. It features a mix of some of Reba's favorite classic hymns -- such as "How Great Thou Art," "Oh Happy Day!" and "Jesus Loves Me" -- along with new praise songs -- such as "God And My Girlfriends," "Back To God," and "Angels Singin'." And all are sung as only Reba can!
Listen to some of the songs from Reba's new album below:
Reba McEntire 'Oh How I Love Jesus' Lyric Video
Reba McEntire 'Oh Happy Day!' Lyric Video
Reba McEntire 'Softly And Tenderly!' Lyric Video
Credit: GodUpdates