This 14 year old boy is known all throughout Chicago as a hero. Rony Monzon saved the life of his neighbor, Daneysi Valdovinos, by throwing himself in front of her when there were multiple gunshots being fired. Because of his quick thinking, he saved Daneysi's life.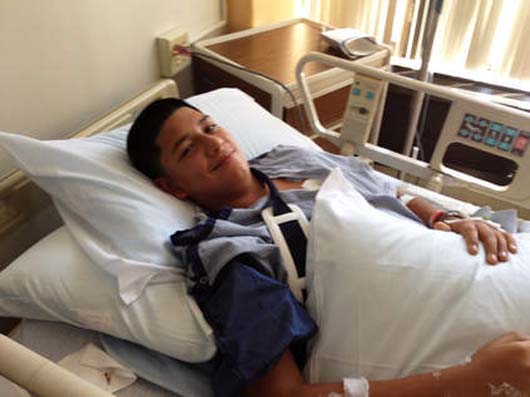 The two friends were sitting outside of their Chicago homes on a bench, listening to music, when a gang member in the area open fired. Rony realized the danger and shielded his friend, taking three bullets in the arm that would have hit her in the head.
"He took the bullets," Valdovinos told the Chicago Sun-Times. "They would have hit me in the head, but he stood up in front of me and they hit him instead."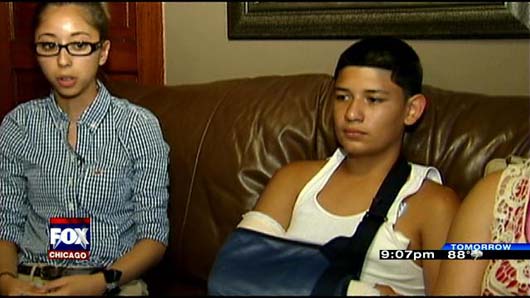 The authorities believe that the shooting was a result of mistaken identity and they are still looking for the culprits who opened fire on the children.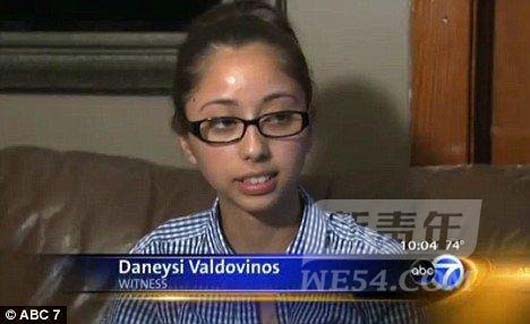 Because of his heroics, Rony received a framed plaque from the Cook County Board honoring his heroism, a wooden trophy from the United States Army noting his "personal courage and selfless sacrifice," and a massive black-and-white photo awarded from Chicago Magazine of Monzon smiling, proclaiming him "Chicagoan Of The Year."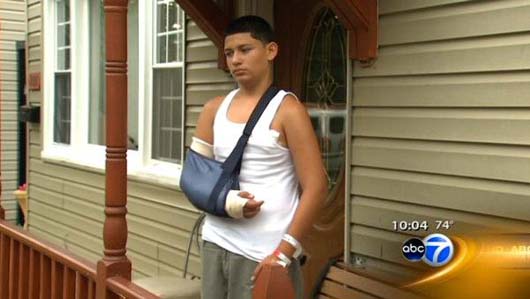 Thank God both children were all right and Rony had the good sense to protect his friend in danger!