A deadly chemical spill in West Virignia left 300,000 people without access to clean water. They didn't have water for a week. That's when a high school senior from New York decided to do something about it.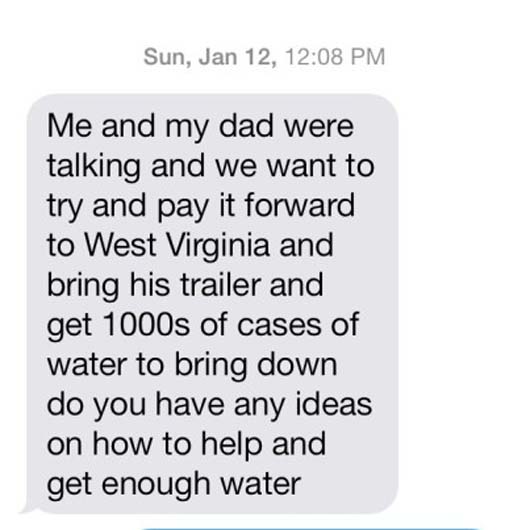 Angelina Sarro, a senior at East Rockaway High School in New York, contacted her studies teacher, Don Poland about her idea. Last year, he organized a group that helped victims of the tornadoes in Moore, Oklahoma.
After receiving a message from Angela, Don went straight to work. He began gathering donations of bottled water by driving around town in his van and then setting up tents in front of the school so parents and passersby could drop off cases.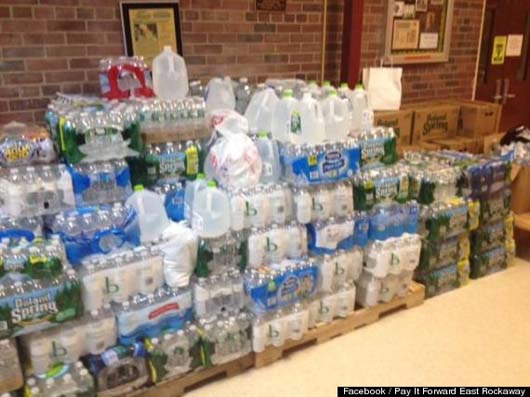 They collected about 227 cases and more than 100 gallon-bottles of water in one week. according the "Pay It Forward East Rockaway" Facebook page.
Last Saturday, the teacher, Angelina, and her dad drove 12 hours to reach Clendenin, West Virginia. They tried to find SOMEONE to talk to about their water donation, but it was tricky.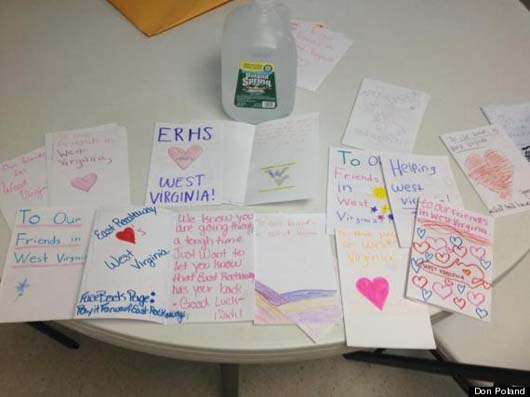 "Everything was closed," Don Poland said. "It was haunting, like a twilight zone, really. We eventually came across a church."
"It isn't by coincidence that they stopped by my church first," Pastor Charles LaRue of Clendenin Church of the Nazarene told the Good News Network. "We just gave away several cases of water instead of selling it, believing God would bless us for it."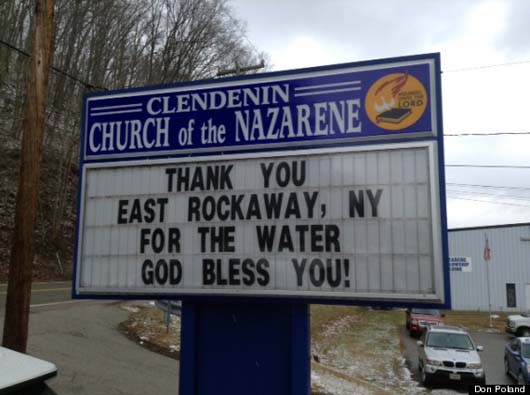 People eagerly helped unload water cases from the truck.
The next morning, there was a sign outside of the church thanking them for their efforts.
"Thank you, East Rockway, NY, for the water. God Bless you!"
No one asked these Good Samaritans to help out, they simply did it because they wanted to help those in need. God bless them!
(via huffingtonpost.com)