You might recognize the name Jack Hoffman; he was the 7 year-old brain cancer patient that stunned thousands when he scored a 69-yard touchdown at a Husker football game. He gained internet fame for his inspirational touchdown - and now even the President of the United States wants to congratulate him on his amazing feat!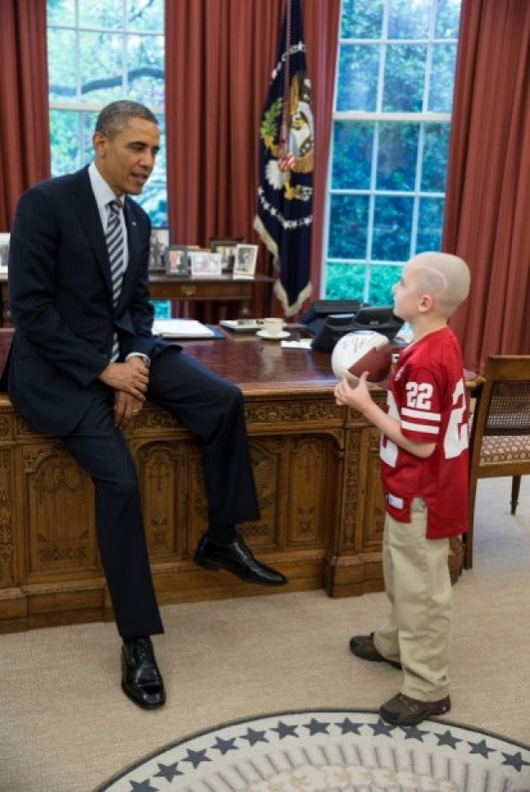 President Obama met with Jack and spent time with him, Jack's parents and his little sisters Ava and Reese. Jack even got to meet the former Husker player Rex Burkhead, who was recently drafted by the NFL's Cincinnati Bengals.
Everyone met in the President's Oval Office and had an amazing day bringing smiles to the faces of Jack and his family.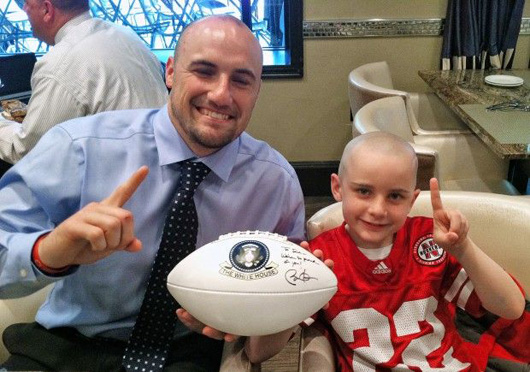 "It was a great visit," said Andy Hoffman, Jack's dad. Obama shared some of his broader visions for pediatric brain cancer research, and the visit helped further that cause, he said. "This is huge for the disease, it has never had this kind of spotlight, and that's what excites us."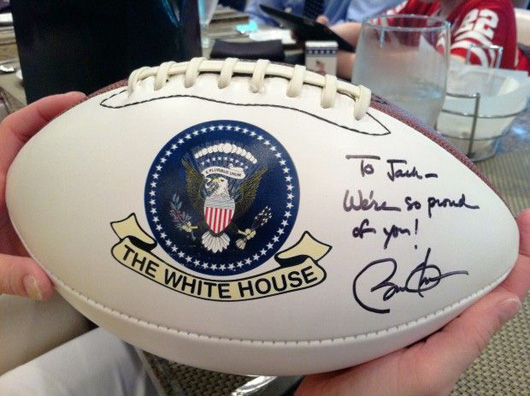 Not only was President Obama hoping to raise awareness for pediatric brain cancer research, but Rex Burkhead as been trying to push that cause along for a while; Rex met Jack a while back and formed "Team Jack," an effort focused on raising awareness and funds.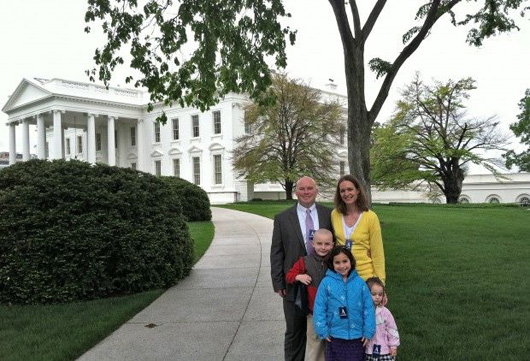 Andy Hoffman said that although his son Jack is feeling a little overwhelmed, he is still taking all of the attention in stride. He is excited to help other kids with the same illness, so they don't have to go through the same struggle he did.

(via JournalStar.com)