JJ Watt, a professional NFL player and member of the Houston Texans, did something absolutely amazing for some children and families from Newtown, CT. He flew them in from their home to show them a wonderful time during this holiday season.
The children met his teammates, got to see the facilities and basically had the time of their lives. They did all of this without any media attention, either. The only photograph that surfaced from this heartwarming act of kindness was taken by an intern and posted online.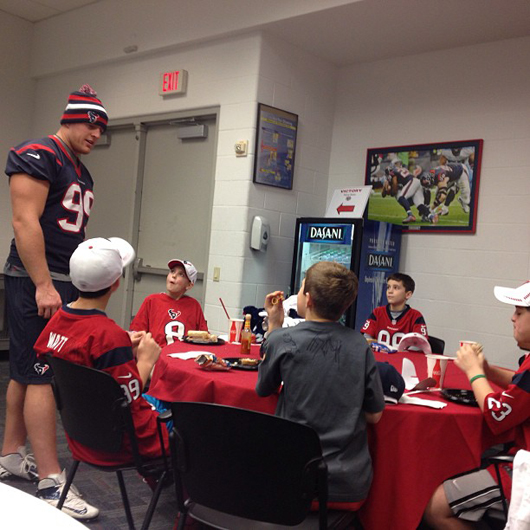 Not only has JJ shown incredible kindness for these kids who have been through something devastating, but he has done other amazing things in the past as well. When three children were left paralyzed orphans after a horrific car accident, JJ befriended them. He spent time with them, gave them presents and tried to make up for the incredible loss they were facing.
JJ is a true angel of the NFL. God Bless you!