Miraculously, a 3 week-old grey tabby kitten survived a 1,000 mile trip being stuck in a Honda Fit engine compartment; the kitty was in the hot engine for an entire trip from Oregon to California... and he lived!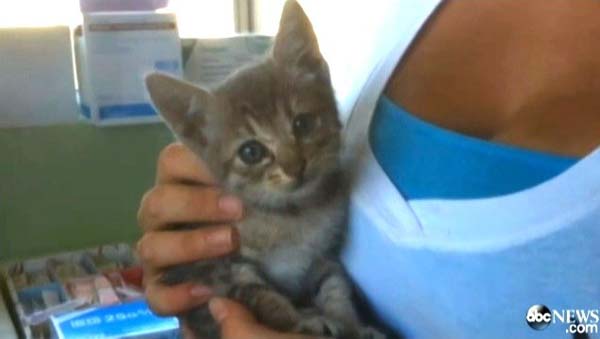 The tiny kitten must have crawled up into the engine of the car to sleep a few days before the owner started their journey. The car's owner thought she might have heard something funny before she started the car, but wasn't sure and ended up driving away.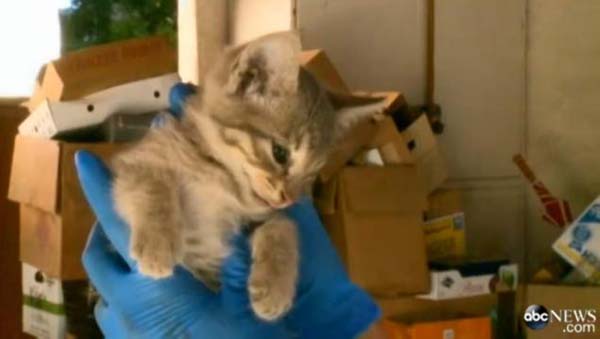 When she finally reached Santa Barbara, she realized that she needed to get someone to help her retrieve an obviously frightened kitten from somewhere in her car, and called Julia Di Sieno, executive director and co-founder of Animal Rescue Team, Inc.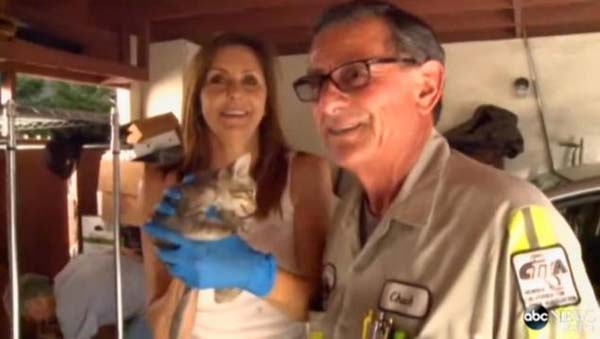 Julia was able to hear the kitten as well, but couldn't locate it either. That's when she called Chuck Love; he has been police towing for 52 years and she knew he could help.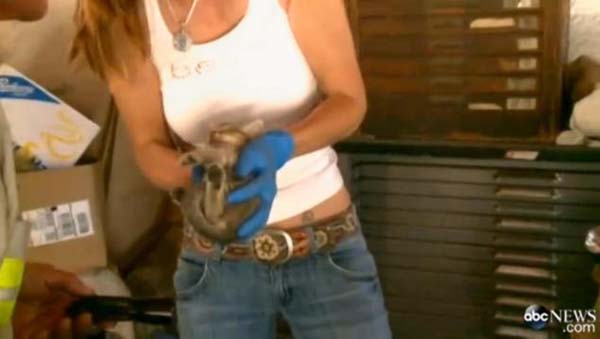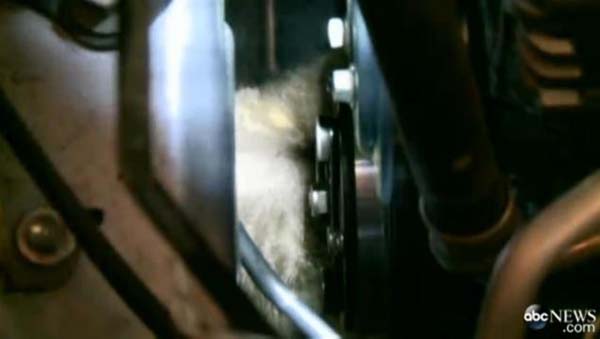 They worked for a long time to retrieve the kitten, but finally they got him out! They named him Love, after the man who was finally able to rescue him.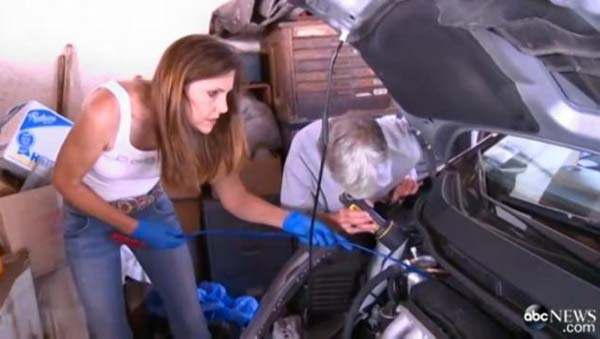 After being taken to a vet and given a once over, Love is now happy and healthy... just missing a few cat lives!
(via nydailynews.com)