A team of Swedish racers were journeying miles and miles through the rain forest in Ecuador. They were in the race of their lives and were contenders in the Adventure Racing World Championship. The team stopped for rest and food in the middle of the jungle when out of nowhere a stray dog came up to them.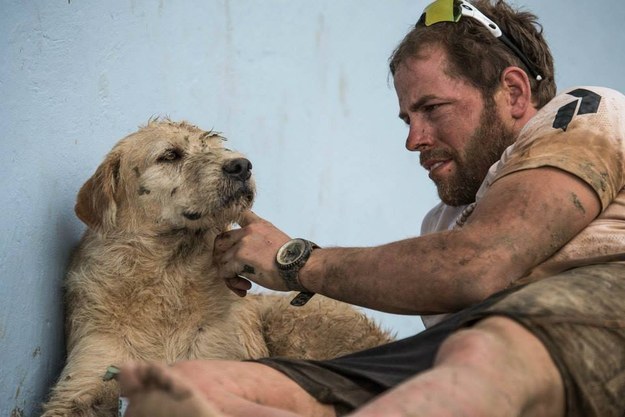 They thought that the dog would be okay if they threw him a meatball, but the lonely dog actually needed something so much more. What happened next blew their minds!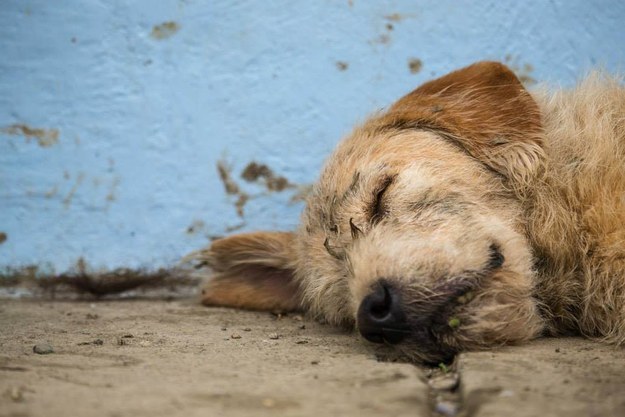 It wasn't until miles into their journey that they noticed that the dog was still with them. He had been following them the whole time, he didn't want to leave his kind friends, so they named the sweet pooch Arthur.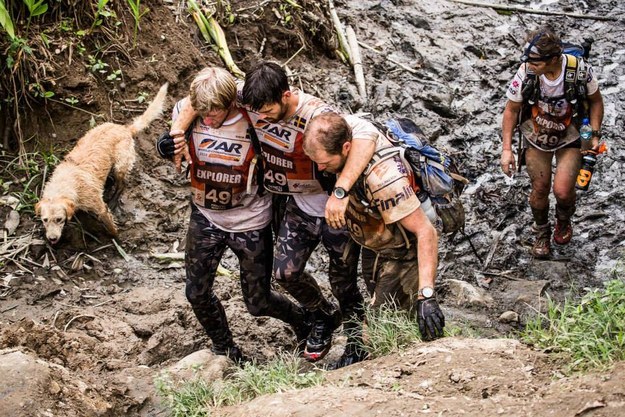 The journey was hard and muddy. Arthur got stuck in the mud several times, and despite being in a race they pulled him out each time.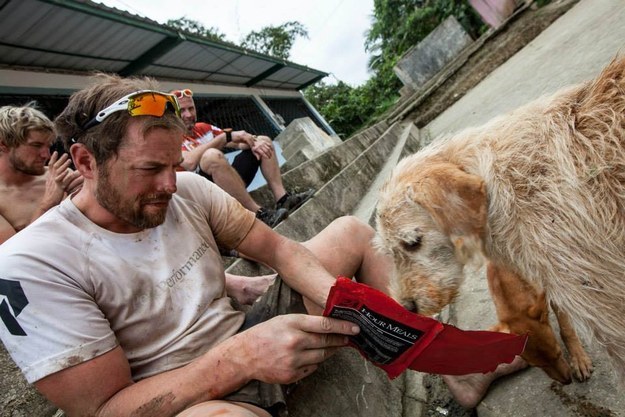 Arthur returned the favor when a teammate got dehydrated and needed to be treated. Sweet Arthur watched over him until help arrived.
Near the end of their journey the team thought that they had to part ways with Arthur. They had reached the riverbank and were going to canoe across the waters. So the team said their bitter goodbyes to their dog and set out to finish their journey.
But to the team's surprise Arthur jumped into the water and doggy paddled next to the boat. The team pulled the determined dog on board.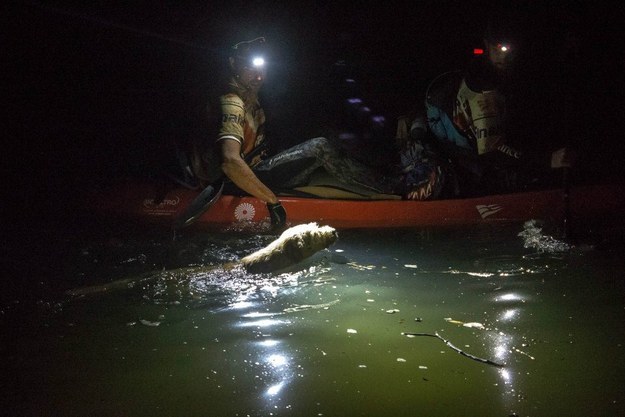 The team's leader Mikael Lindord said, "He was kind of in the way during the whole paddle and we had to find different paddling techniques to not kick him off board. A few times he jumped into the water and took a swim, and then he crawled back up again and was freezing so he got to wear our jackets."
The team (and Arthur) eventually crossed the finish line in 12th place. They most likely could have finished sooner had they not met Arthur, but winning his companionship was well worth it.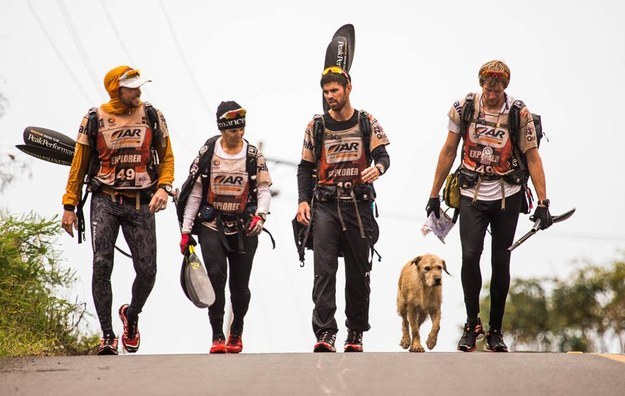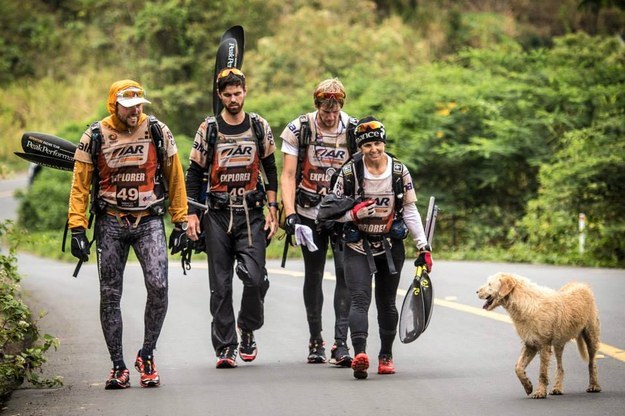 Mikael wanted to take Arthur home with him and he made the decision to apply for Arthur's adoption. When Mikael received the news that he would be able to adopt the pooch he said that he "almost cried in front of the computer."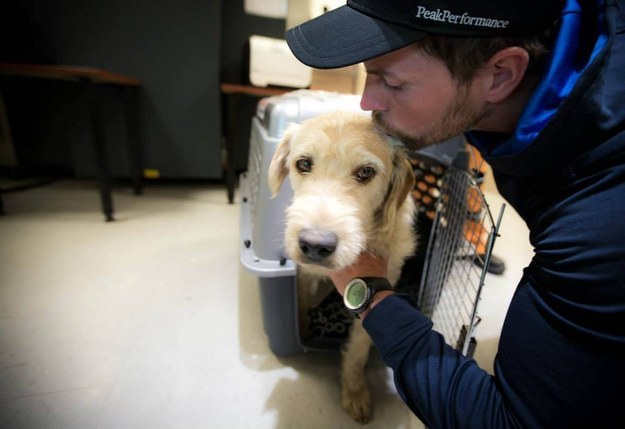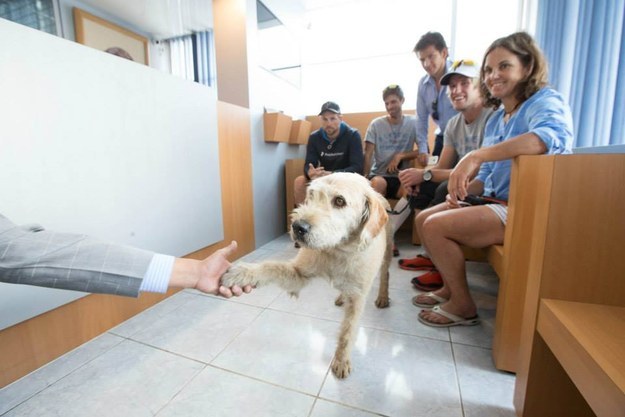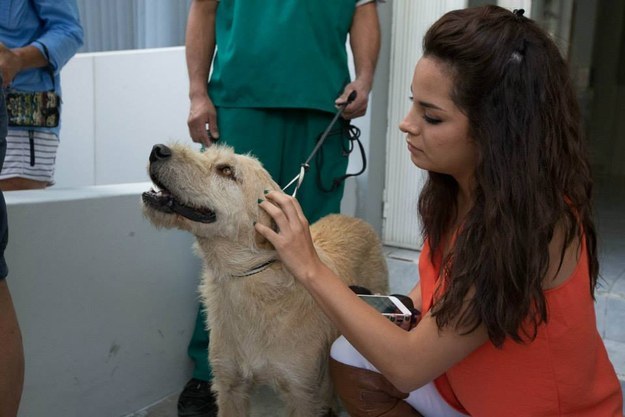 Mikael said, "I came to Ecuador to win the World Championship. Instead, I got a new friend." We believe that Mikael did in fact win the World Championship when he captured Arthur's heart.
Check out Arthur's video: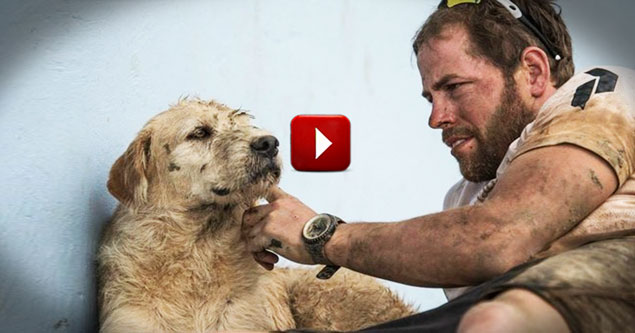 Credit: Buzzfeed