Her Gift Of Groceries Is Saving Lives
When Tracy Warshal saw a stranger in need at the grocery store, she didn't hesitate to help. She didn't expect anything in return. But as it says in Luke 6:35, when you lend and expect nothing in return, the Lord will bless you with a great reward. Tracy's act of kindness was unexpectedly returned in the most amazing way.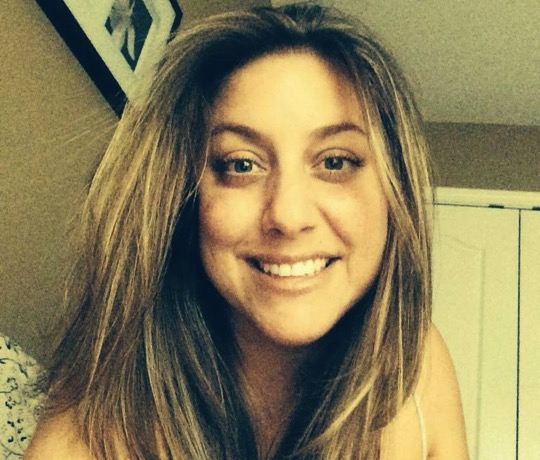 Credit: Facebook
Tracy was in the checkout line at her local Aldi grocery store, when she noticed the man behind her looking around for his wallet. Exasperated, he realized he'd forgotten it. He didn't have much -- only about $7-$8 worth of groceries. And so, Tracy kindly stepped in and paid for his items, an act she shrugs off as "something anyone would do."
"It would have been more of a headache for him to go out and find his wallet," she said.
But not everyone is so quick to chip in for a complete stranger, so the man was very appreciative of the deed. Tracy, who works for the Piedmont Cancer Institute, an affiliate of Piedmont Healthcare, was on her way home from work and was wearing a T-shirt with the "Piedmont" logo. The man asked for her name, and though she shared only her first name, the man used that and her shirt's logo to set out to repay her kindness.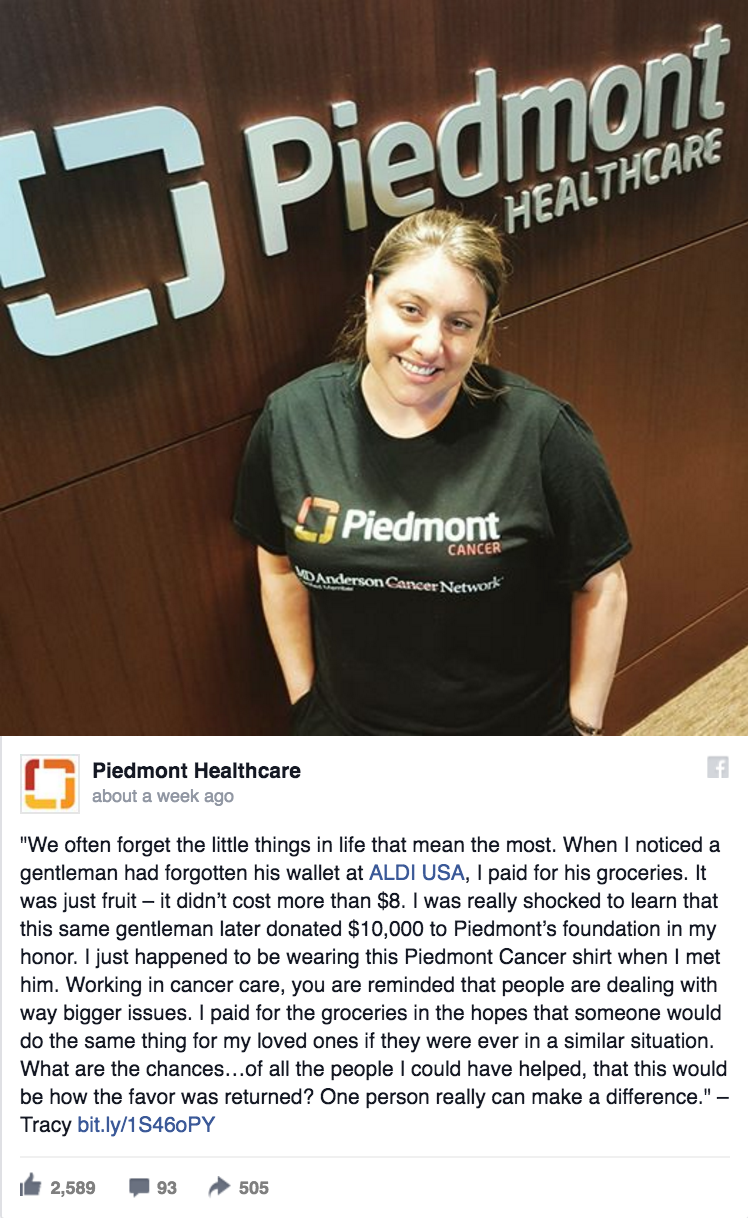 The man, who has asked to remain anonymous, reached out to Mendal Bouknight, the Vice President of Philanthropy at Piedmont Healthcare. The stranger from the grocery store, who turned out to have been a major donor in the past to the Piedmont Healthcare Foundation, made a $10,000 donation in Tracy's name.

"Tracy is an angel and proof that kindness and compassion are always inside you," Mendal said.
Tracy's small gesture in the checkout line means that now $10,000 will go toward the Dana G. Smith Cancer Assistance Endowment to help so many others. With Tracy's permission, Piedmont Healthcare shared the story on their Facebook page, and she's hoping it will be an inspiration to others.

"I'm just excited that one small little gesture made a huge difference and impact on a lot of people," Tracy said. "I hope it makes people think twice about doing something small to somebody."
And even though she respects the donor's desire to remain anonymous, Tracy does say she'd like to be able to give him and hug and say thank you. Since she knows where he does his grocery shopping, perhaps their paths will cross again and Tracy will get her chance!
"Remember this: he who sows sparingly will also reap sparingly. He who sows bountifully will also reap bountifully. Let each man give according as he has determined in his heart; not grudgingly, or under compulsion; for God loves a cheerful giver." 2 Corinthians 9:6-7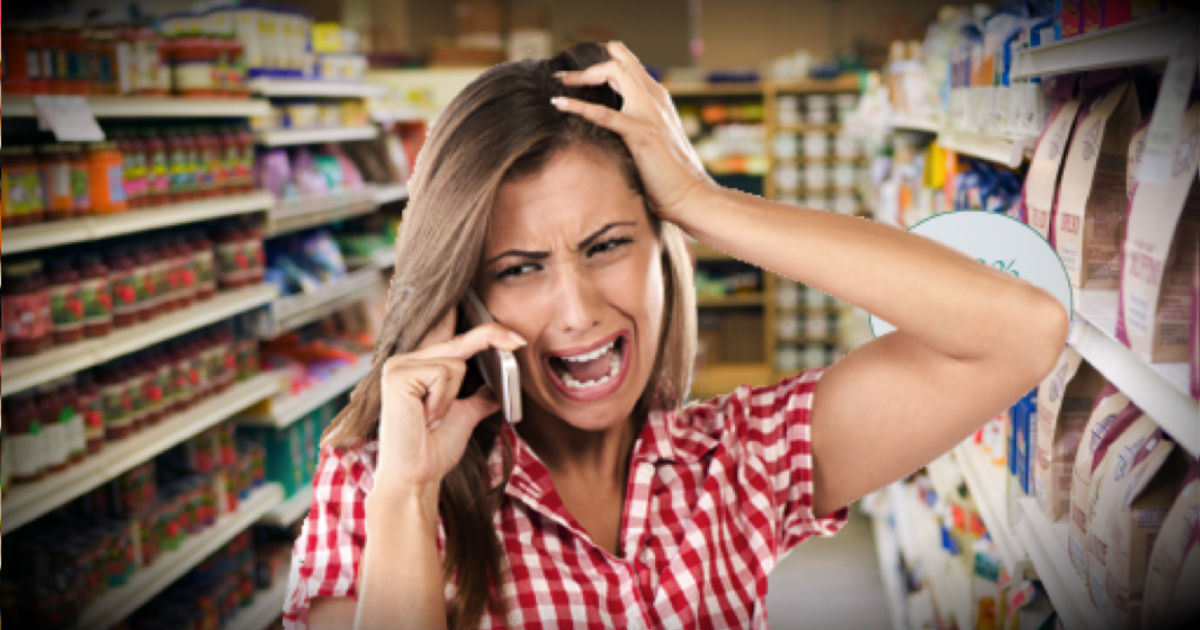 h/t: GodUpdates