Most engaged couples look forward to planning a big, beautiful wedding. For a couple in Michigan, however, priorities were a little different.
Jamijo Gilbert was planning a June wedding to her fiance Tim Carter. Her mother, Jody, wanted the wedding to be a huge, beautiful affair.
"She wanted to go all out," said Jamijo, "We went and looked at the Golden Glow and liked it and put down a deposit."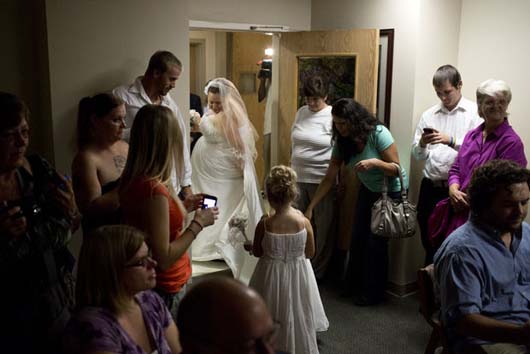 But then, the family learned that Jody's gallbladder cancer was terminal.
Instead of selfishly keeping their plans for a big, outdoor wedding, the couple canceled it. The newly planned (and smaller) wedding took place at Covenant HealthCare in Saginaw.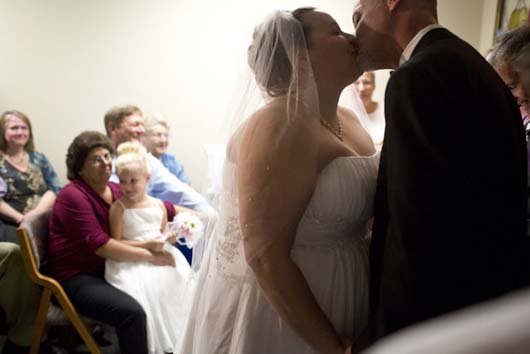 A few dozen people attended the wedding in the Covenant's small chapel.
Jody, a breast cancer surivivor, had mixed feelings about the wedding at first.
"Honestly, I think at first it kind of shocked her and upset her because she thought I was losing hope," Jamijo said. "And I had explained to her that I'm not losing hope, I still have hope and I pray for miracles, but I'd rather be safe than sorry."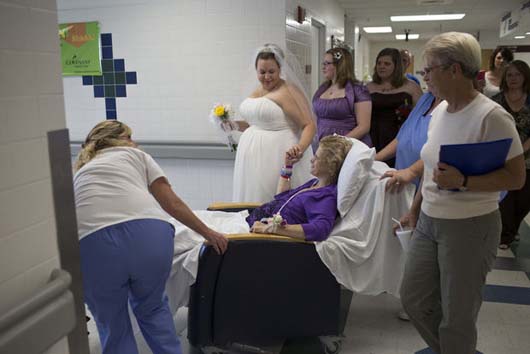 The couple still plans on having a big ceremony in the future, hopefully when the mother is feeling better and can attend in person.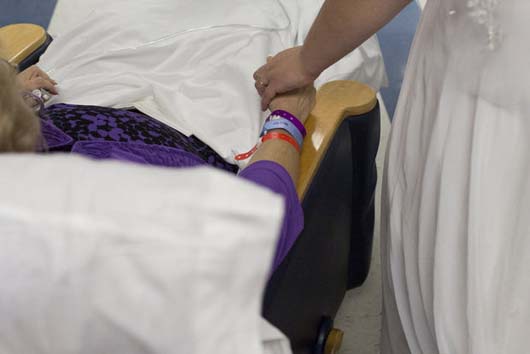 Weddings and marriages aren't about the big, fancy weddings or honeymoon vacations... they are about making a promise to love your spouse in front of God and your loved ones.
(via)