Carina and her fiancé, Adrian, were beyond excited to be having a baby. That is, until the 16-week ultrasound. That's when they learned their son had a rare birth defect. Doctors suggested abortion, but the couple instead chose to pray for a miracle. And when their baby boy was born with his intestines on the outside of his body, a miracle is just what they got!
***WARNING – Some photos may be considered graphic or disturbing***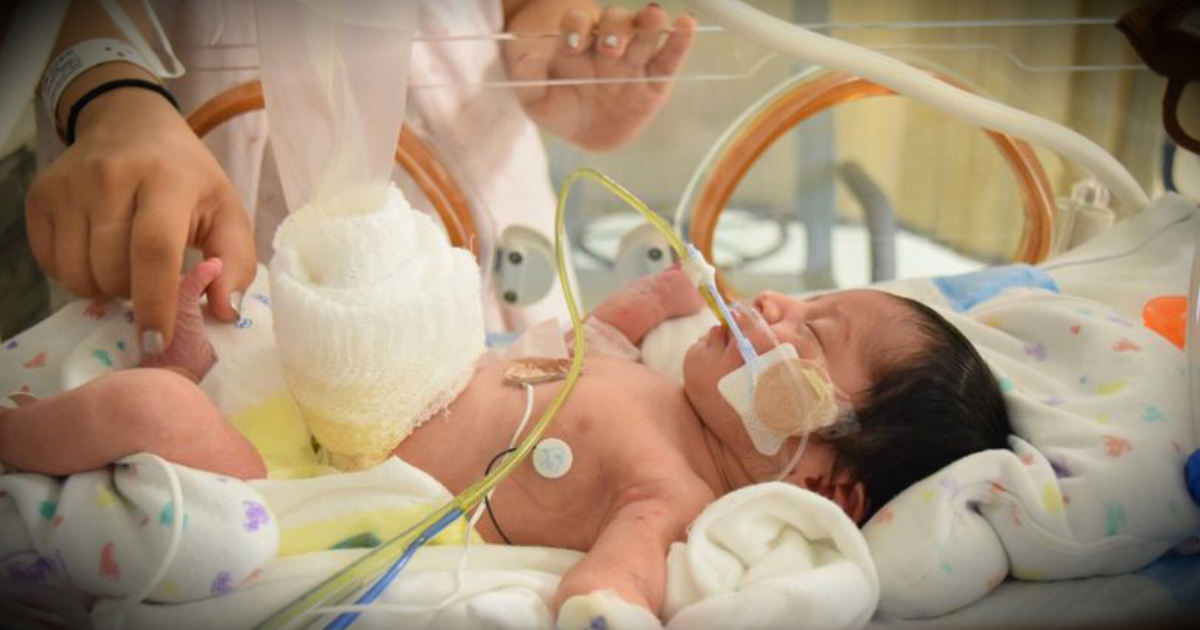 Credit: Caters News Agency
Terrible News
Carina and Adrian were crushed when doctors told them their baby suffered from gastroschisis. It's a birth defect where the abdominal walls do not form properly. Because of the high chance of still birth, doctors suggested they terminate the pregnancy.
RELATED: Divine intervention saves a baby from a disease with a 90% chance of death
However, Carina and Adrian refused. They chose to put their trust in God!
"We were told Alec might not survive the delivery and a lot of babies don't make it," Carina recalled. "But we knew immediately we weren't going to terminate. We wanted a miracle."
Alec's Arrival
The couple's precious baby boy -- Alec Ezra Romo -- was born three weeks early, with his intestines on the outside of his body.
"When they delivered him he was silent at first," Carina said. "But then I heard him cry for the first time and it was such a relief, like a weight was off my shoulders."
He still had a lot of fighting to do, but he was here!
Doctors decided to use a plastic bag -- a tube-like, silo bag -- to gradually squeeze Alec's intestines back where they should be. All they could do was pray it would work, and that little Alec would survive.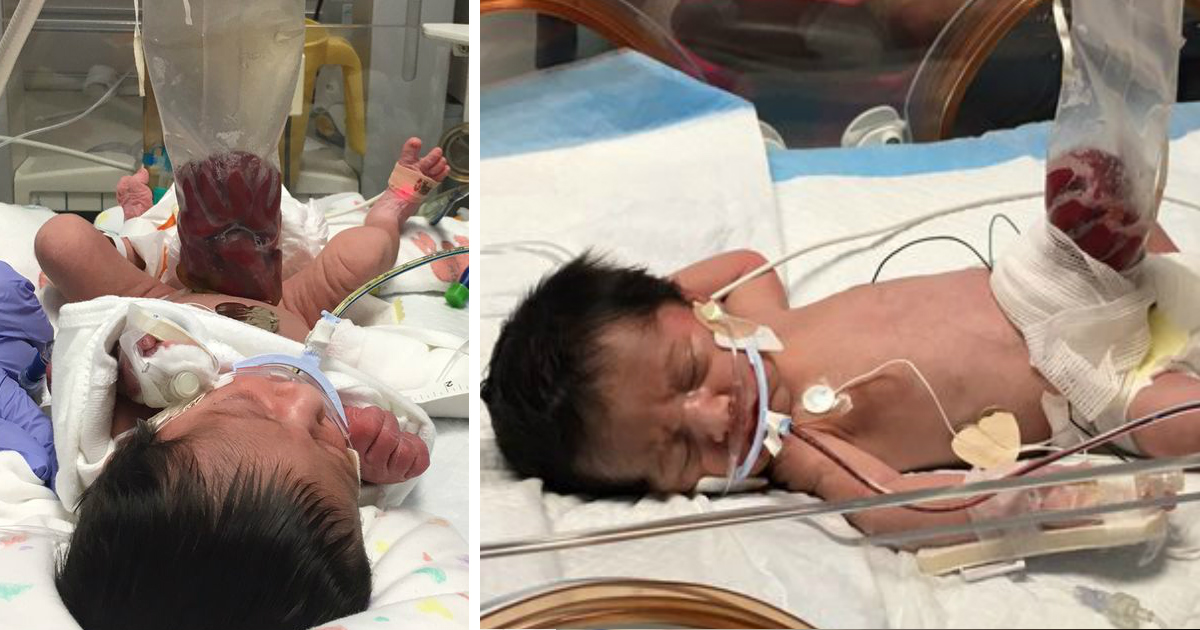 Credit: Caters News Agency
Alec battled a blood infection and two hernias, but God was on his side. The little warrior overcame, and the silo bag treatment was a success!
"Even though we were told he might not make it through delivery and he's been so through so much, it shows it was worth fighting for him to have a chance," Carina said. "He's our miracle."
RELATED: Miracle baby is alive today after she was placed in a sandwich bag
Heading Home
Carina and Adrian were over the moon when it was finally time to take their baby boy home. A house full of family was waiting to welcome them. But the ecstatic parents snuck away to their bedroom.
"[We] fell asleep in bed with our little miracle - all we wanted was to be alone with Alec," Adrian recalled.
One year later, Alec is as happy and healthy as can be. And he's a beautiful reminder of how great our God is!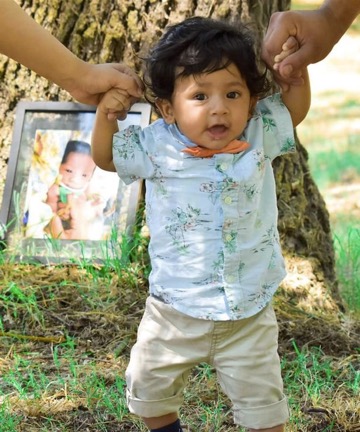 Credit: Caters News Agency
"I don't know where I would be without him," Adrian said. "Everything I do is because I want him to proud to have me as his father, just as I am so proud to have such a fighter as my son."
This miracle baby is alive today after being placed in a plastic bag!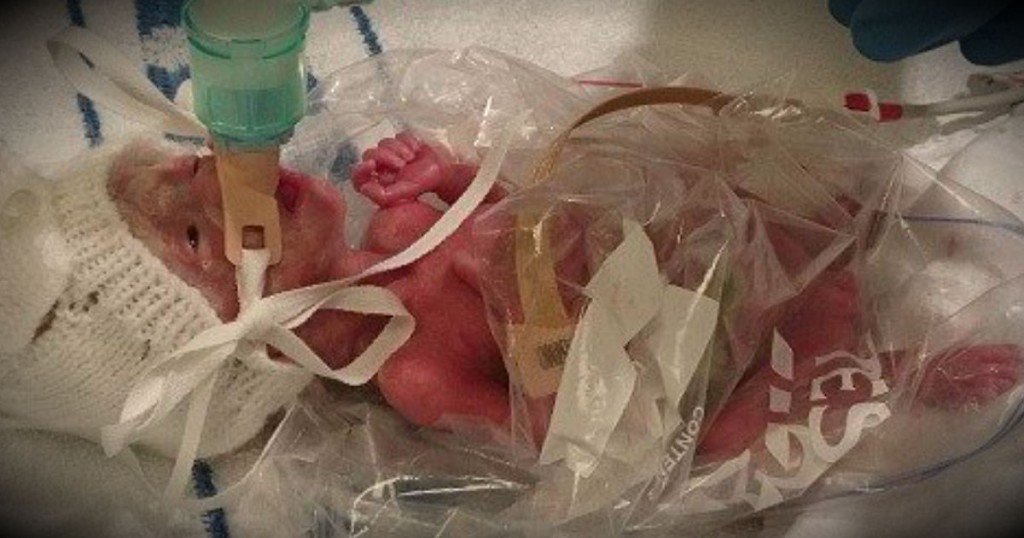 h/t: GodUpdates