What you see here is one of the most amazing "selfies" we have ever seen. It is a picture of a man named Ferdinand Puentes. He took it only moments after the miraculous happened: he survived a plane crash. Soon after the engine of his airfcraft failed, he turned on his GoPro camera to document the crash.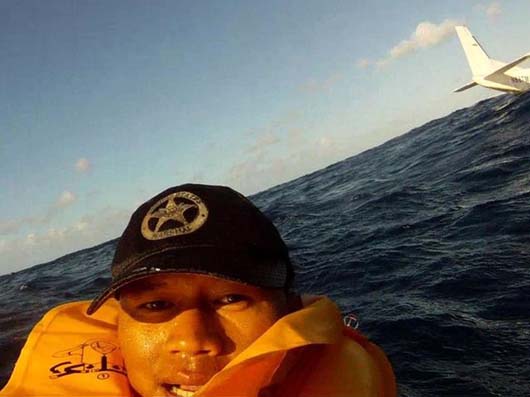 "As sirens and bells of airplane were going, it was quiet. Everyone knew what was going on," Ferdinand said.
"Seeing the water coming up real fast, the splash down when we hit the water."
The plane crashed into the water. He and the other passengers quickly jumped off of the plane and clung to seat cushions and other flotation devices.
After being in the water for what seemed like hours, the passengers were picked up by the coast guard. No one could quite believe what happened.
Puentes says his life has been forever changed by that day.
"A lot of things seem petty now. Can't take things for granted," Puentes said.
This "selfie" picture is just proof that God intervene and save us when all hope seems lost and life is bleak. Never give up hope and stop being in wonder of just how much amazing things the Lord can do for us.
(via khon2.com)