All over the United States, a mysterious tipper has been leaving behind some BIG surprises for random servers. Not only that… but they're doing it for the Lord! TipsForJesus is an Instagram account that has been documenting all of the tips.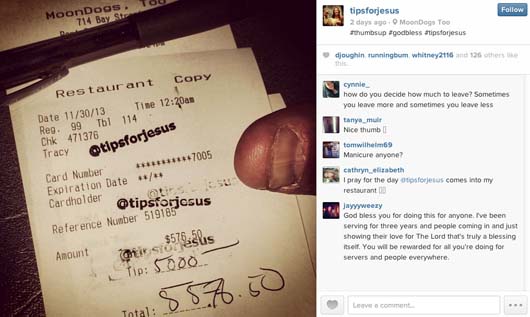 The tips range from $500 to $10,000 on a bill for $2,979. Images of the tips have been posted in California, Utah, Michigan and Indiana.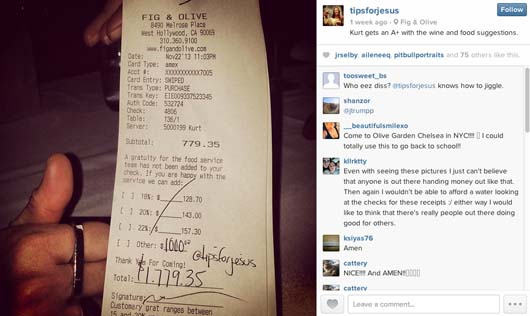 The person running the Instagram account hasn't given out much information… just tips! TipsForJesus is bringing smiles to the faces of people across the country for no reason other than to just improve their lives.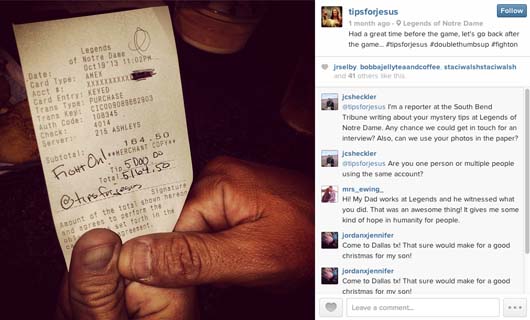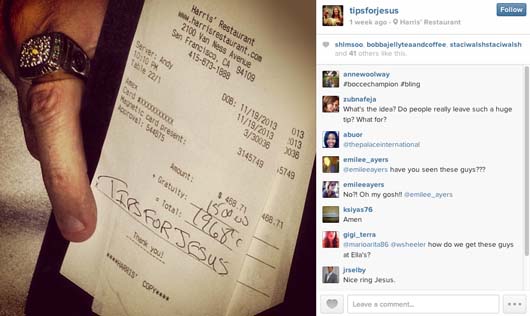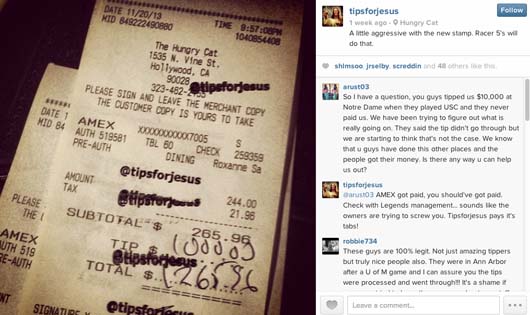 Most of us probably can't leave these kinds of tips, but we should always remember to be generous and giving… especially during this holiday season! So, in your own way, try to be as generous as TipsForJesus!
(via)