Ted Kremer is a young man with Down Syndrome. After being born, doctors thought that Teddy (what most people call him) would never smile, wouldn't talk, wouldn't walk and wouldn't have an IQ higher than 40.
His parents, Cheryl and Dave, understood what the doctors were saying, but as educators, they made it their goal to give Teddy every advantage he could so that he could grow up like a normal boy. So instead of living a hard life without smiles, Teddy developed into a happy young man who smiles, high fives and is more passionate about life than anyone you'll ever meet!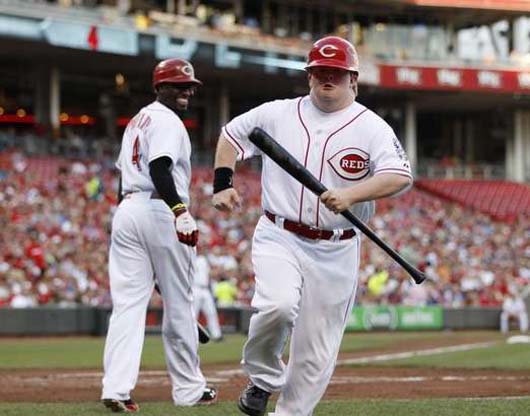 Last March, Teddy's parents came across a wonderful opportunity. One night of being a batboy for the Cincinnati Reds was being silently auctioned off at a fun raiser and they knew Teddy would absolutely love it. So they bought it and because of their generous donation, so many people's lives would forever be changed.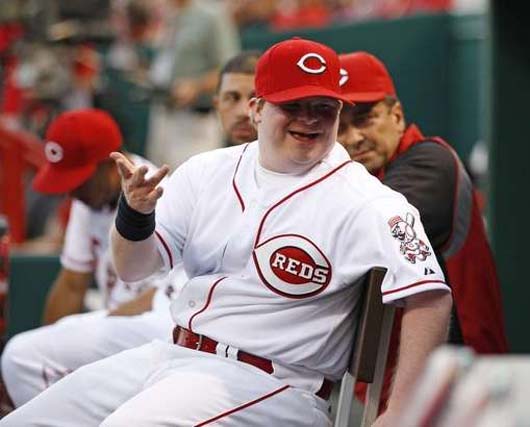 The night the Cincinnati Reds met Teddy would be one they never will forget. With passion and laughter, Teddy acted as their bat boy. He was high fiving players and giving THEM a reason to smile. Every player he came in contact with loved him immediately.
"He's always smiling, always joking, always having fun," Heisey says. "Everybody likes being around somebody like that. He's cool. I wish he'd come back more."


At the end of the night, the team manager pulled the lineup card from the dugout wall – the card by which Baker manages the comings and goings of both teams' players – and signed it, "To our good luck charm, Teddy Kremer. – Dusty Baker," and handed it to Teddy.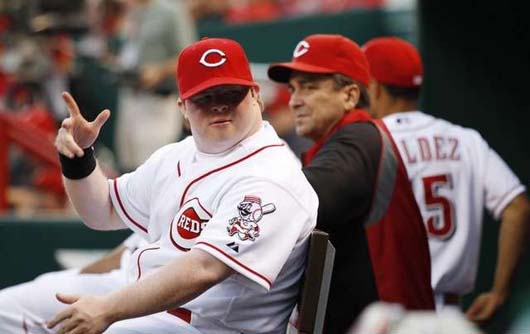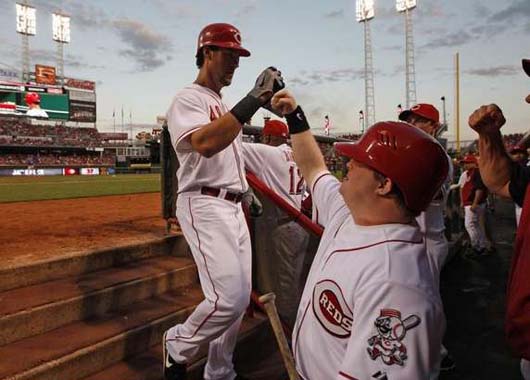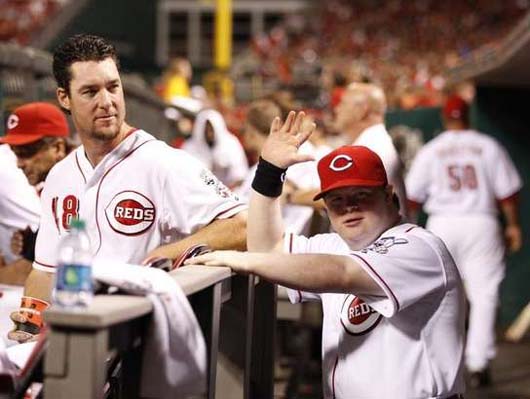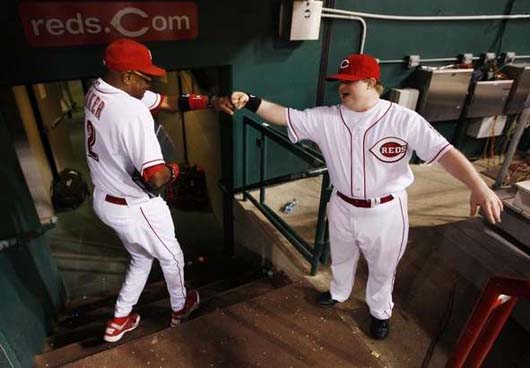 He had an exhausting night full of fun, putting smiles on the faces of the players and fans alike. And his favorite thing about the night, aside from the players?
"The Powerade and the bubblegum."
There are so many wonderful people in life we may brush off because they're not exactly like us. Maybe they're older, younger, bigger, smaller or even have Down Syndrome. Being different doesn't mean that a person isn't worthy of our attention.
Just look at Teddy. Doctors thought he wouldn't even be able to smile, but just in one night, he made professional athletes, fans, friends and family realize that he is truly one special person - and THEY are the lucky ones.