Teen Helped An Elderly Woman At The Dollar Store
These days, teenagers often have their noses buried in a cell phone or electronic device. They are often so concerned with what's happening on social media, they are completely oblivious to what's going on in the world around them. But you certainly can't say that about this 17-year-old. Seeing how the teen helped an elderly woman who was struggling at the Dollar Store just restored my faith in our youth!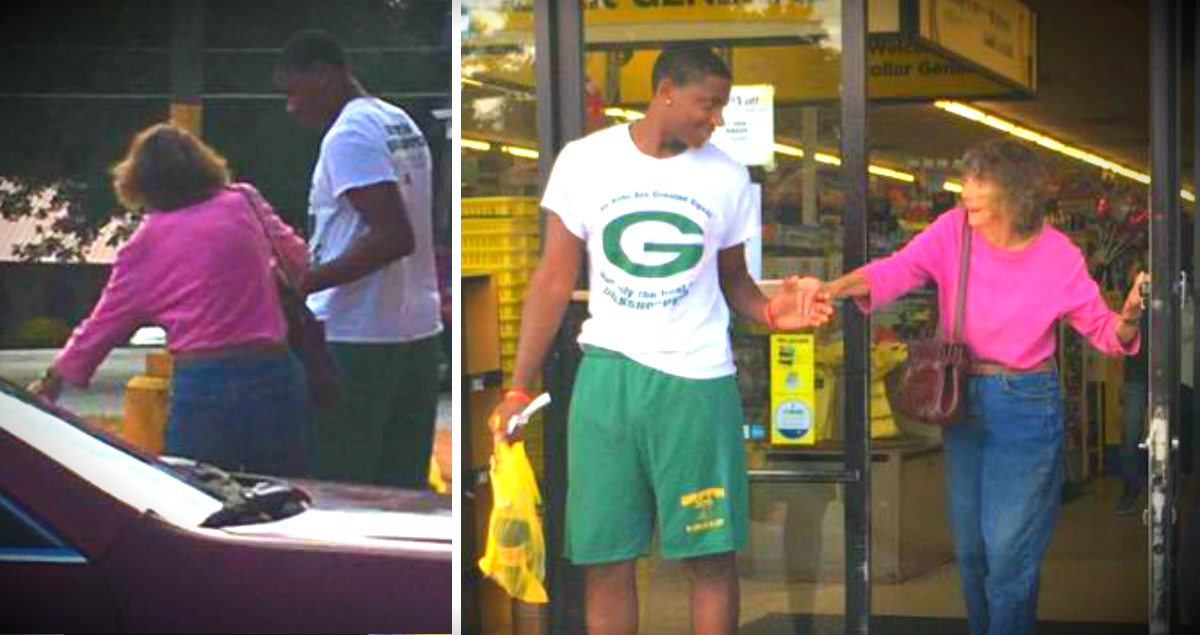 Credit: Fox 5 Atlanta
Seeing A Need
17-year-old Senquavious Driver joined his aunt, Connie, for a trip to the Dollar Store. They'd wrapped up their shopping and were starting to pull off when Senquavious noticed an 81-year-old woman struggling to get out of her car. She succeeded, but was having trouble walking. And Senquavious wasted no time coming to the rescue!
The teen hopped out of his aunt's car without hesitation. The teen helped the elderly woman to the sidewalk, and continued with her into the store.
She was there to get soda, but could barely walk. The 81-year-old explained that she'd recently fallen, hurting her back and face. So, Senquavious stayed with her the whole time, helping her get her shopping done and then saw her back to her car.
RELATED: Teen helped an elderly woman cross the Hardee's parking lot
Making His Family Proud
His aunt watched on, touched by her nephew's compassion. She pulled out the camera on her phone and snapped away.
"I was in tears taking pictures because he didn't hesitate to help her, and that made my heart happy," she said. "I'm so proud of him because I know and love the lady that raised him, my sissy."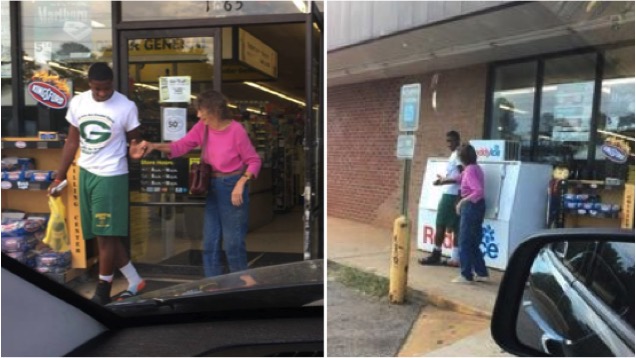 Credit: Fox 5 Atlanta
Connie proudly shared the photos of her nephew's kind deed on Facebook, saying, "I pray to God he continues to do great things in his life."
And with that kind of servant's heart, which seems so rare in the youth of today, we have no doubt that God has great plans for Senquavious!
"You shall stand up before the gray head and honor the face of an old man, and you shall fear your God: I am the Lord." Leviticus 19:32
Seeing how this teen helped his elderly neighbor is beyond beautiful!
h/t: GodUpdates