One night at a Dexter soccer game, everyone's eyes were focused on the player with the number 17 on the back of his jersey. It wasn't because #17, otherwise known as Greg Zenas, was the best player. In fact, this was his very first varsity soccer game - and he only played half of the game with the coaches and other players telling him where to run. But, he still got the most cheers. Why?
Well, Greg Zenas is a very special soccer player - one that has Down Syndrome and has spent 6 years as the team's manager. He usually cleaned up after the team, brought them water and made sure every game went off without a hitch. One Friday night, though, things would be different.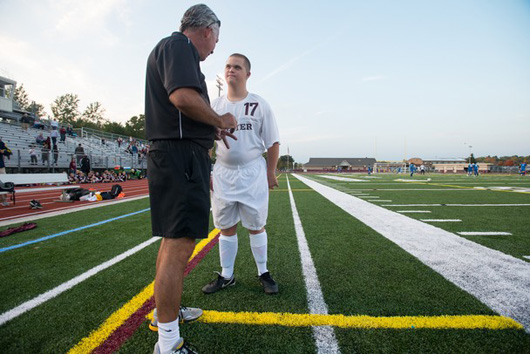 No one told Greg it was going to happen, but after the senior night ceremony, the soccer coach Scott Forrester brought Greg cleats and shin guards.
"Get ready, you're going to be playing," Forrester told him.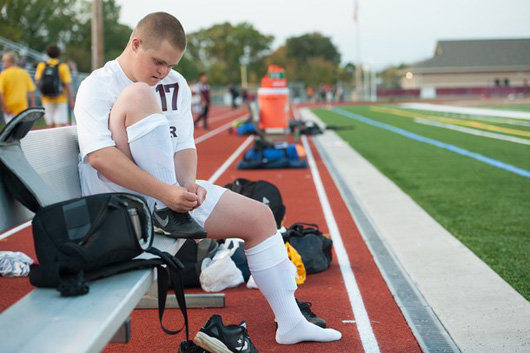 Whenever Greg, number 17, was announced on the field there was nothing but enthusiastic cheers. With an ear-to-ear smile he raised his hand and acknowledged his fans. As the game started, he happily did whatever Coach Forrester told him to. No one was playing harder than Greg.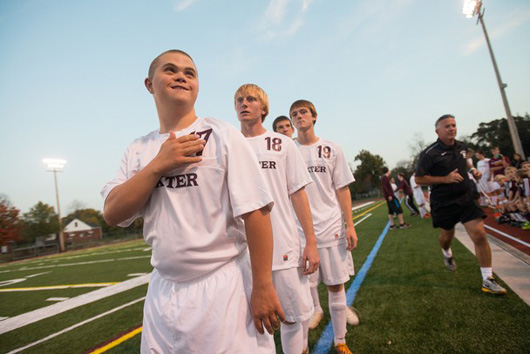 His part of the game wasn't just ceremonial, either. He was an integral part of the team and even performed very well. The night wasn't just about supporting a boy with special needs - it was about having an amazing senior night that no one would forget. Having Greg play with the team was an important part of that.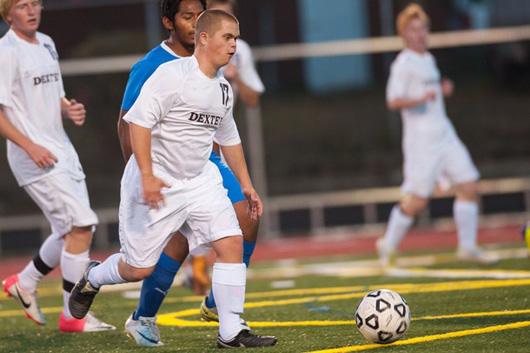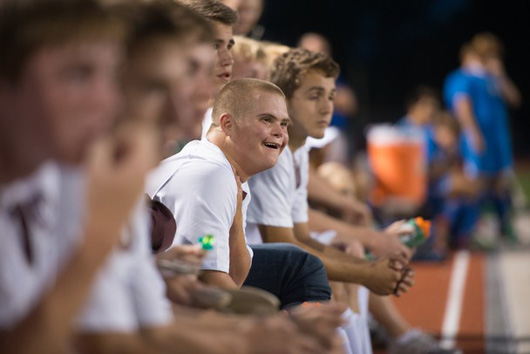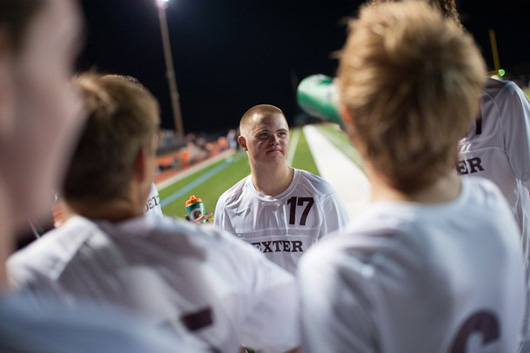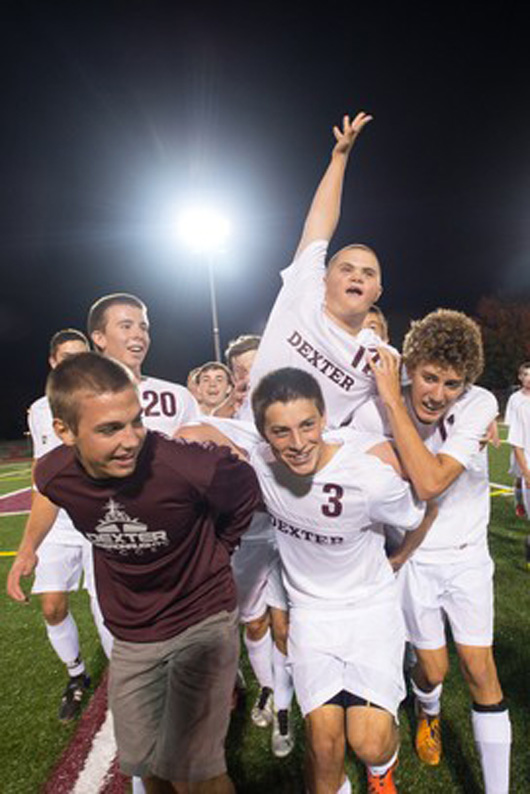 Seeing such kindness and acceptance among high school peers is so inspiring, may we all be this loving and accepting in our lives!