Basement Blues No More
Saying "Thank You" to our moms or dads is always appreciated. And this star went OVERBOARD in saying 'thank you' to his mom for all that she has done for him. He is truly grateful to have had the childhood he did - regardless of his parents being divorced - he was blessed with a loving Step-Dad along the way as well. Here is this super-star's SUPER STAR home renovation "thank you!"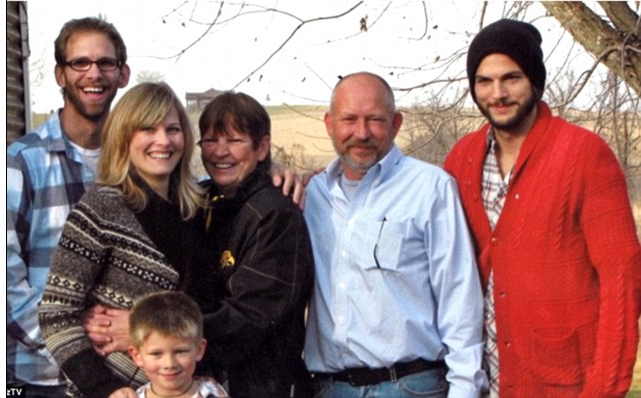 If you don't recognize him, the guy on the far right (in the red sweater) is Ashton Kutcher. And this story isn't as much about Ashton but his love for his mom, Diane and step-dad, Mark. He wanted to surprise his mom with a home 'makeover' and he succeeded big-time!
Their family home is located in Homestead, Iowa and Ashton remembers the hard work that went into building this home alongside his step-dad years ago.
"When you're the oldest son, and your parents have gone through a divorce, you're always mistrustful of any other guy. But Mark stepped in and a lot of ways was there for me in ways my dad couldn't be there for me. I'm one of those people in this world who's lucky enough to have two dads. I'm just a blessed person to have that much love in my life."
Renovating their home, "Is my way of saying thank you to my mom," the 37-year-old actor and new dad himself said, calling it his "lifelong dream." "My mom has been like the greatest influence in my life, and anything I can do to say thank you is the right thing to do."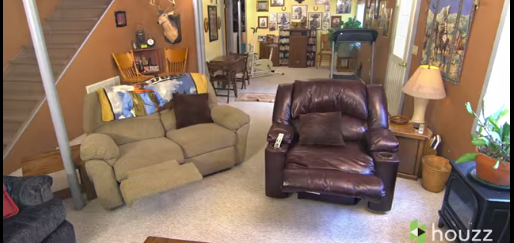 (Before)
"It's a house I helped build with my stepdad [Mark] when I was 13 but these days we've all moved out and kind of outgrown the space. I just had a daughter [Wyatt] and my sister just had a new son so I want to make it fit for the next generation. They're going to be living with grandkids running around," explained Kutcher.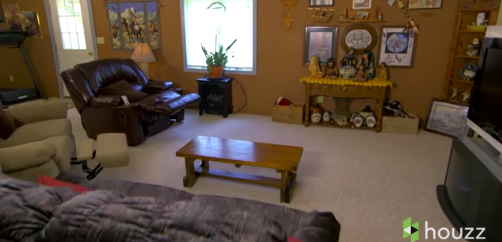 (Before)
"We're tearing the entire house apart so if my mom doesn't like it, somebody's in big trouble," Kutcher smiled pointing to himself.
So, the renovation began taking 27 days to complete to Ashton's satisfaction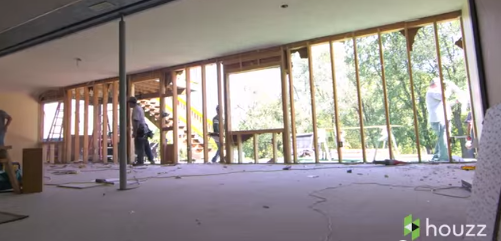 Ashton dramatically changed the style of the rooms in the basement to feel more 'airy' and 'lighter' for a brighter atmosphere.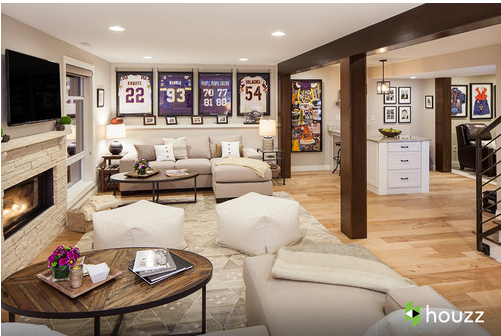 And he added bunk-beds to create the perfect sleeping space for the grandkids!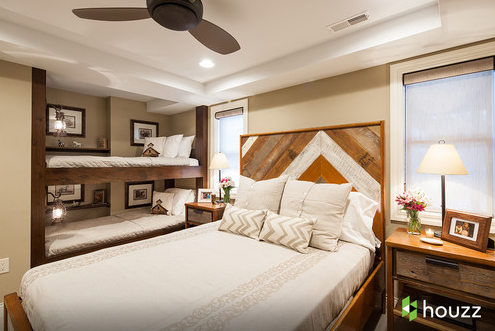 Feel free to visit Houzz for more information about this incredible transformation.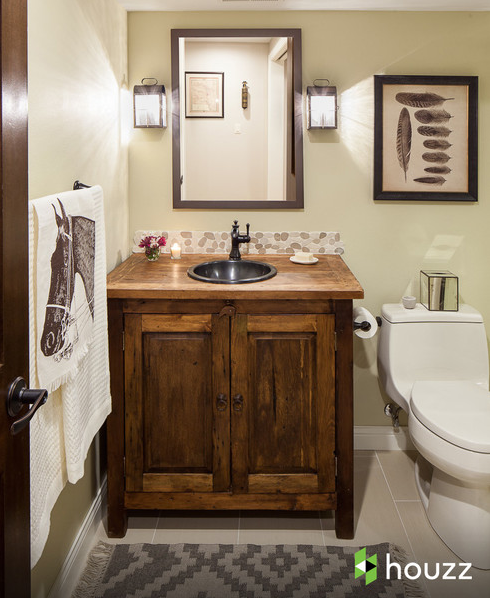 The entire remodeling process was filmed to be part of a 4-part series sharing with the world his mom's reaction and pleasant surprise.
"I went to visit Ashton and the new baby and they decided they needed me to stay out there for a little while to help," his mom said. "And I come, and this is what I find. It does mean a lot to me, it's beautiful."
To watch Ashton discuss the renovation and to hear this enthusiasm, click below!
HT: GodUpdates
This mom dreamed of this moment since 1973. The surprise is so awesome, you can feel the joy!