Teachers dedicate their lives to educating their students, but one teacher in Denver, Colorado, is actually risking her life for one of her students. Jen Sculley is a teacher who, out of the kindness of her own heart, is donating her kidney to one of her students in need.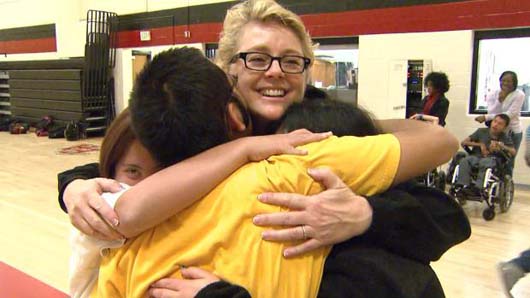 She is a match, plus she wants to give that child the gift of life. Jen lost an aunt to cancer and didn't want to see a student succumb to the same fate. She learned one student had kidney disease… "And as she was telling me, this very clear voice said, 'You're going to give her a kidney,' " the teacher said.
The recipient wishes to remain anonymous, especially since she is battling every day through dialysis.
If only we could learn to be kind like this teacher. It's incredible what she was willing to sacrifice just for a student she may not even be close to. God bless her generous spirit.
(via cbslocal.com)