Pete DiMartino and Rebekah Gregory were both seriously injured in the April 15 attack on the Boston Marathon that killed three people and wounded 275 others. They survived, but this year has been a trying one. Their love, however, could not be destroyed.
"You're my best friend and I love you." Pete only started dating Rebekah a year ago, but he knew she was the one.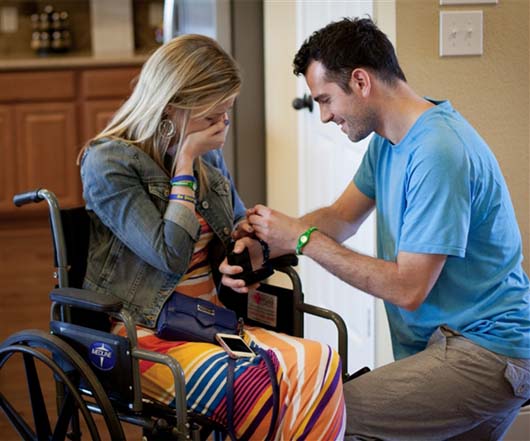 Pete lost 90 percent of his right Achilles' tendon and suffered multiple broken bones in his ankles. He spent months in physical therapy, learning to walk again. He has also had surgery on a ruptured eardrum.
Rebekah has underwent 14 surgeries as she still battles to keep her left leg. She can't put weight on it, has faced the idea of amputation multiple times and struggles with her situation every day.
This couple went through an incredible amount of hardship together, but even before that they knew they were meant to be together.
"Going through an experience like the marathon makes you realize how short life really is and how we don't really know how much time we have left. And I know that with my time there is nobody else I would want to spend it with," Rebekah said of her fiancé, who she met while on a work trip to Rochester. "It made me realize how much I cared about him and how much he was the only person for me."
So Pete got down on one knee beside Rebekah's wheelchair and asked her to share the rest of her life with him. True love cannot be stopped.
(via)