Honor For Our Troops
There are many sacrifices made by those in the Armed Forces, as well as by their families. Regardless of where you stand politically, the men and women who bravely serve our country are the ones literally putting their lives on the line so that we have the very freedom to choose a side and openly express our opinions. But unfortunately, these men and women don't always get the respect they deserve.
Take, for example, a recent encounter U.S. Navy Sailor Aaron Lesseski had when he happened to ask the cashier if they offered any discounts to military personnel.
We'll let the Aaron's Facebook post tell the rest of this heartwarming story: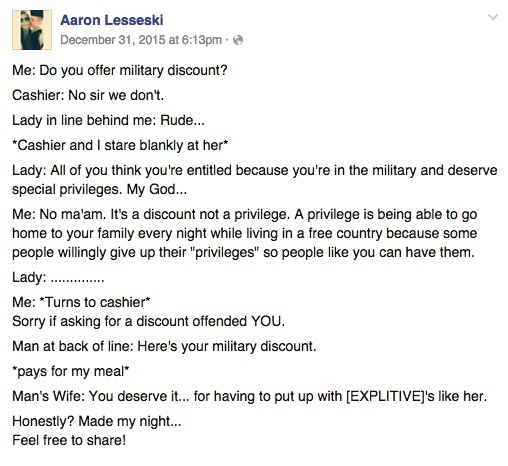 Share his story as a message to all anti-military people that we will NEVER stop supporting our troops!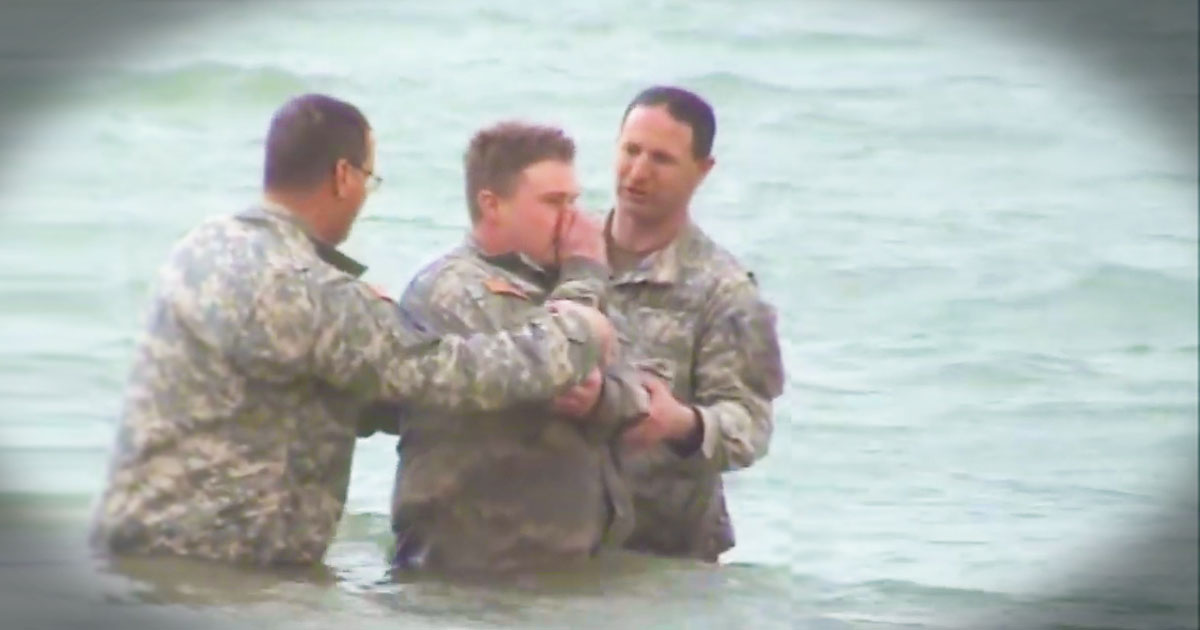 h/t: GodUpdates
This little girl ignores military protocol for the BEST reason!