Tyler J. Doohan, of East Rochester, New York, made the ultimate sacrifice to save the lives of the ones that he loved and cared for. Tyler tragically died in a fire after saving two children and four adults from a house fire.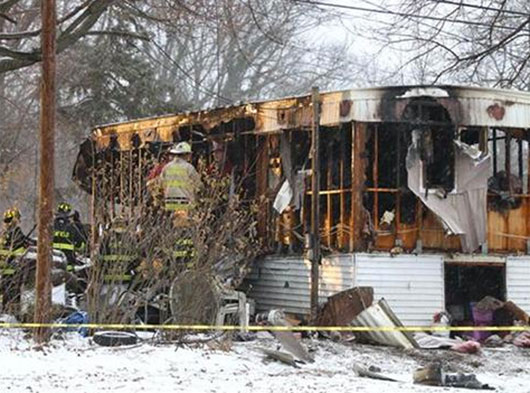 The 8 year-old boy was staying with his relatives when he noticed a fire start in the mobile home. Before the rescue team arrived, he was able to wake and rescue six people in the trailer, including two children, ages four and six.
When Tyler realized his disabled grandfather was still inside, he rushed back in. The man would have been unable to leave the blaze without assistance.
"By that time, the fire had traveled to the back of the trailer," paramedics said. "Unfortunately they both succumbed to heat and smoke."
Tyler, his grandfather and his uncle were killed in the fire.
Tyler and his grandfather were best friends, which is why he broke away from his family to force his way back inside when he realized that he needed help. His heroic actions saved many lives and he know that little angel is with God in heaven now. We pray that his family find comfort knowing that their little hero is looking down on them from heaven.
Credit: cnn.com