At a store in Ohio, a mysterious secret Santa donated more than $25,000 in gift cards to pay off more than 100 layaway accounts at a Wal-Mart near Columbus. Parents were mystified, but completely grateful! This act of kindness is sure to put a smile on your face.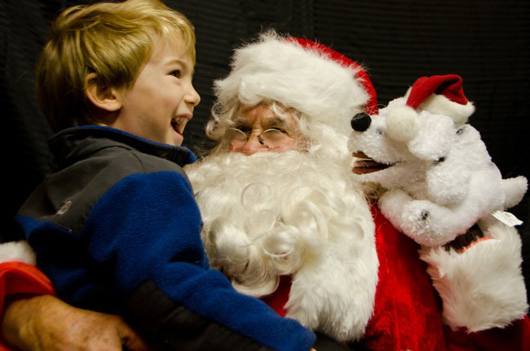 When mothers like Stefanie Evans called in to Wal-Mart to pay off their accounts, they discovered that it was taken care of.
"It doesn't sound like much, but for our family it was a lot," she said.
I can't even put it into words how thankful I was," she said. "Eight kids come with eight long Christmas lists. It is a relief to be done with Christmas this soon because usually we go right up to the day."
The manager of the store, Jennifer Schumacher, said she believes the man who made the donation is the same one who gave $25,000 to pay off layaways last year.
There is an anonymous Santa living in Ohio and each year he is bringing joy and hope to families in need. God bless him!
(via)