This story about a police officer that went beyond his normal duties to make sure an innocent life was protected - and it will absolutely warm your heart!
Officer Eric Michl is a wonderful police officer who is extremely dedicated to his job and is also a wonderful human being. After arresting a man named Juan Crespo for driving under the influence, he discovered that Juan also had a warrant from San Diego, where he was wanted for felony burglary. Juan was trying to flee to Canada to avoid these charges. Officer Michl worked on the case for weeks and finally discovered that the authorities in San Diego planned to extradite Juan.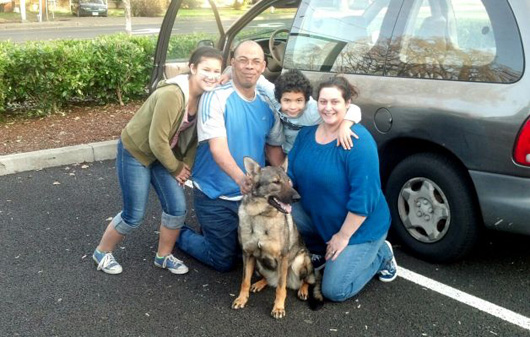 Juan's story was getting complicated and it would have ended badly if it wasn't for his loyal German Shepherd dog, Liana. After Officer Michl arrested the man, he gave Liana a ride in the back of his police car and bonded with the dog. She stuck her nose through the grating in his car and gave him a big kiss! Officer Michl is a huge dog lover and was very close to his own dog, Tommy, before he passed away.
"I just felt really bad that this dog and her owner would have to be separated," Eric said. "Even though he's in trouble with the law, I felt really bad for him."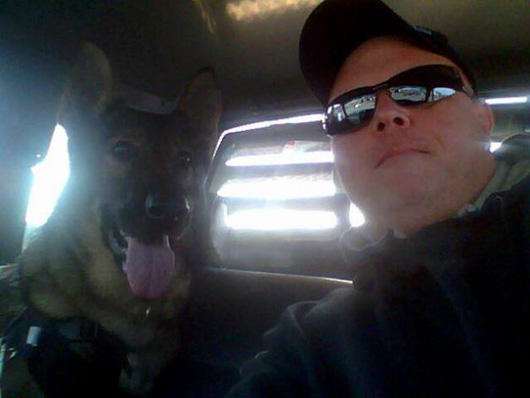 Eric checked with the Seattle Animal Shelter to see if they could hold Liana while her owner was going through the legal processes. They would be able to keep her for a short amount of time, but at some point she would have to be let go before her owner would be able to take her. So last month, Officer Michl worked with Juan's attorney to locate a family member or friend that would be able to take Liana... but they couldn't find anyone. So, Eric turned to Facebook.
Continue reading on the next page...
---
"She deserves a chance to live a full and happy life," he wrote in a post to friends. "If you know of anyone interested, please get a hold of me. I can provide details of her evaluation by the kennel manager."
Not long after making the post, Eric received a message from an AMR ambulance driver who offered to foster the dog, Eric's own aunt and uncle offered to take the dog and finally a doctor also offered to foster Liana. Even though there was a lot of support, Officer Michl didn't want to separate the dog from her owner.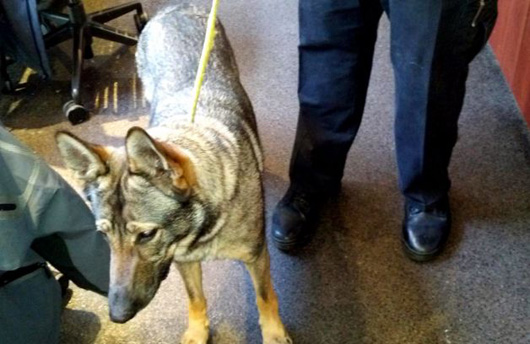 "Separating her from her owner would be an injustice," Eric said. "It wouldn't be fair for the dog and for him."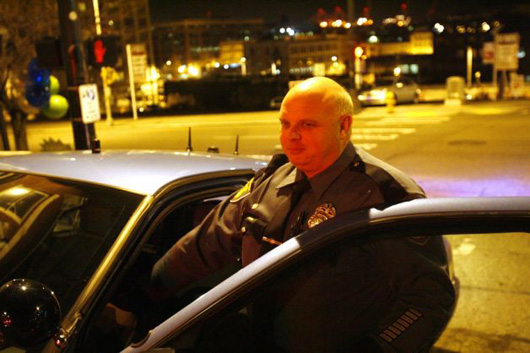 So, Eric worked hard and finally located a friend of the suspect's sister whose family could take Liana until Juan is released. He personally took Liana to her new foster family's home, where excited elementary school children were waiting to play with her.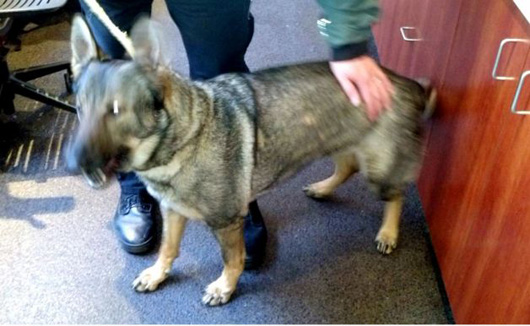 "I'm hoping once he's out of jail," Eric said, "he'll remember that someone cared enough to do this for him and his dog."
Hopefully Juan will remember what kindness that was shown to him and his dog, just like we will always remember. Eric, even though he arrested Juan, never judged him. He only wanted to help a person in need and also his dog.
(via SeattlePI.com)