When 9 year-old Gabriel Wilson visited the Wizarding World of Harry Potter in Universal Studios, he wasn't able to get the souvenirs he wanted because of his condition. He has an autoimmune disorder and his mother thought the shops were too small and crowded for him. When a stranger online found out via the social media site Reddit.com, they decided to make Gabriel's day.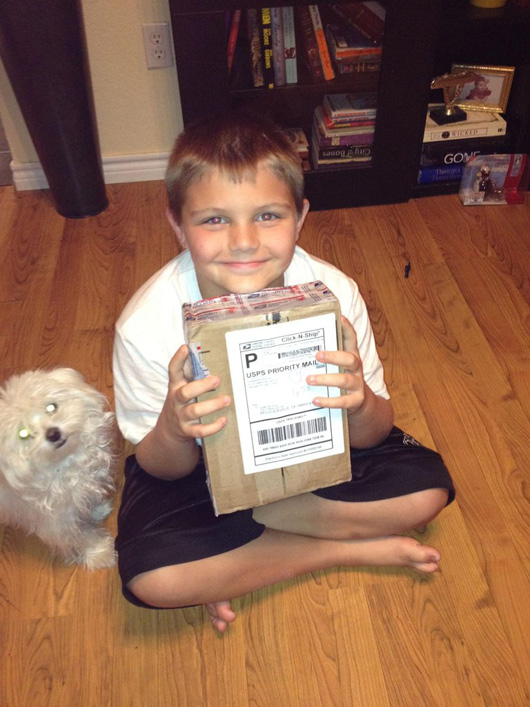 The Redditor decided to send Gabriel some treats from the Hogsmeade area of the theme park. A mysterious box showed up at Gabriel's house and when he opened it up, his face lit up like a light bulb!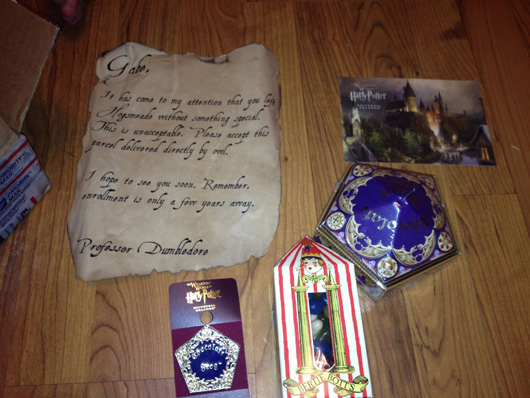 Inside of the box there was a letter from "Dumbledore" himself, the headmaster of Hogwarts. The ink was smudged and written on torn parchment, making the letter look like it was straight out of the movies! There were also other treats inside of the box that Gabriel desperately wanted from the theme park: a chocolate frog, a postcard, a really cool box of Bertie Botts Every Flavor Beans and a chocolate frog lanyard pin that opens and has a scratch and sniff chocolate frog inside.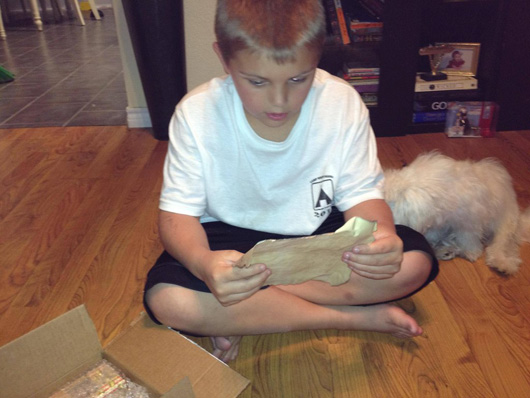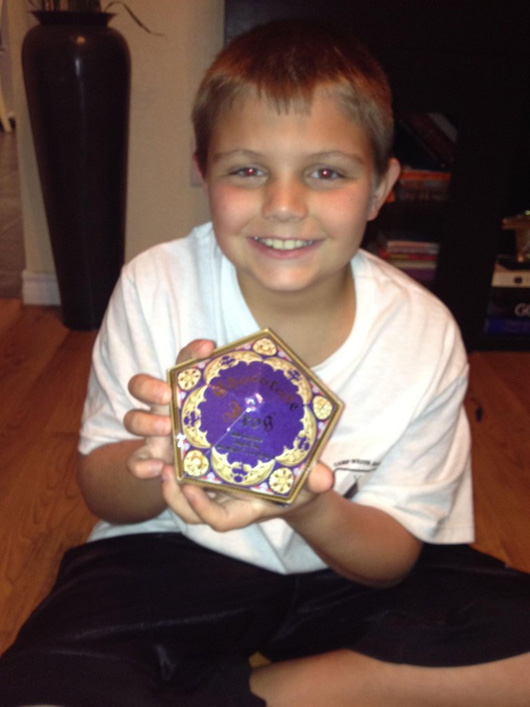 Gabriel had a blast going through the Harry Potter surprise, eating all of the candy and just treasuring the items.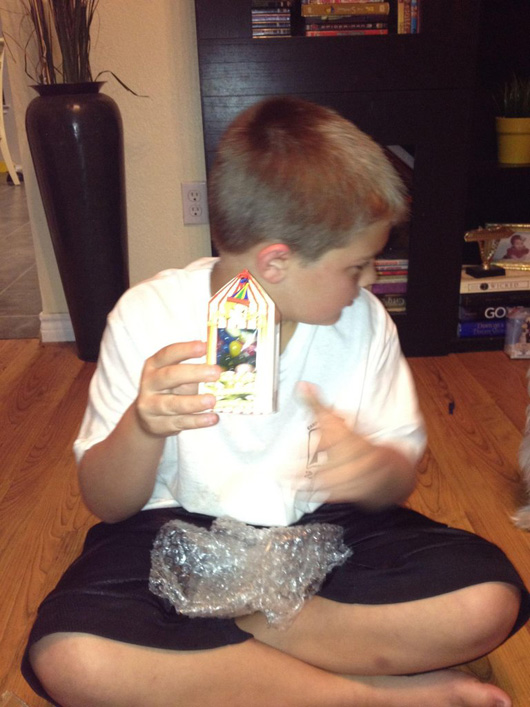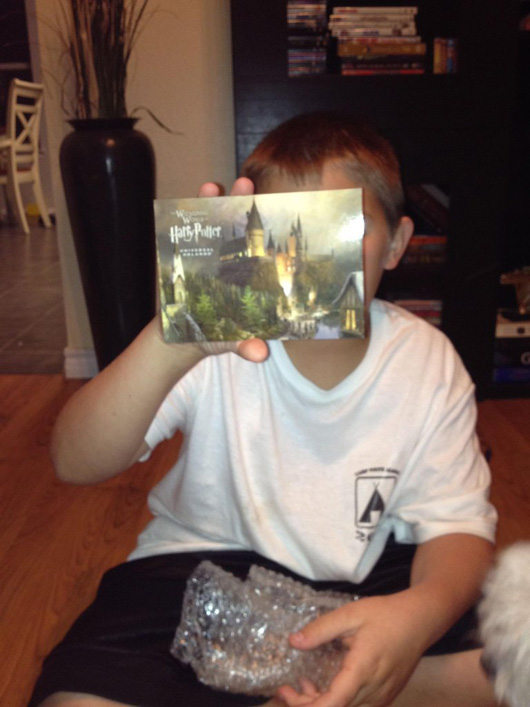 The chocolate frog he wanted so much didn't disappoint, either!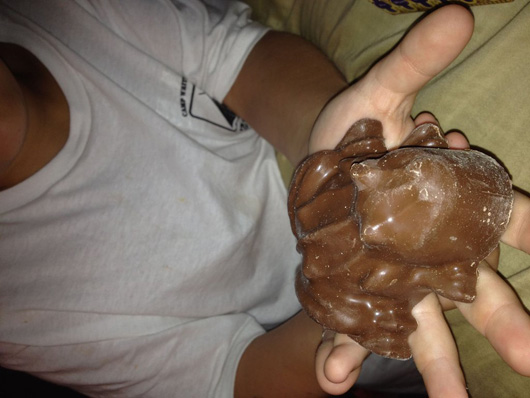 He even remembered to eat the legs first, just so it wouldn't jump away!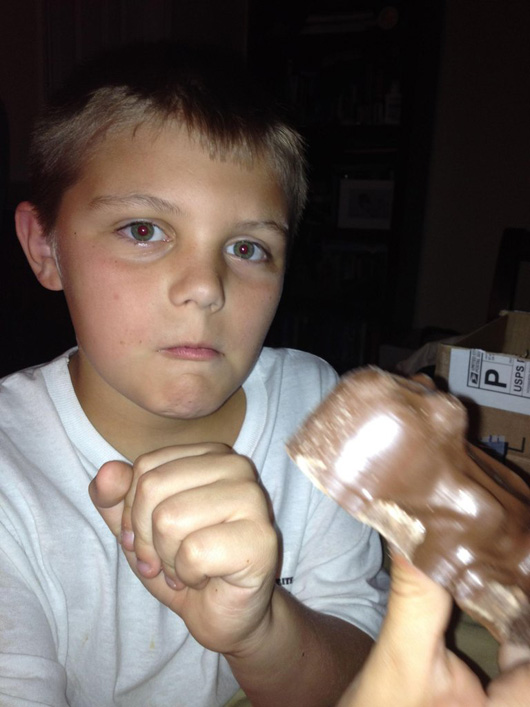 The kindness of strangers can restore your faith in humanity. The person who sent Gabriel all of the surprises didn't ask for anything in return, he just wanted to help out someone in need. We should have the same attitude in life - treat others with the kindness you would want. :)
(via Imgur.com)