This year, six year-old Hadleigh Parrish didn't want anything for herself for Christmas. Instead, her Christmas wish was something NO ONE expected: she wanted to help others.
"I thought I would try to make somebody's Christmas better by giving toys away," said Hadleigh Parrish.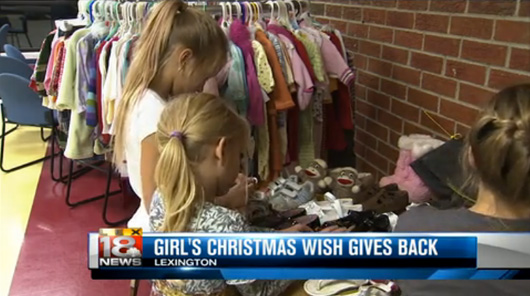 She pitched the idea to her mom as a "yard sale where everything was free." She wanted to help children who might not be fortunate enough to have a normal Christmas by making sure they got toys.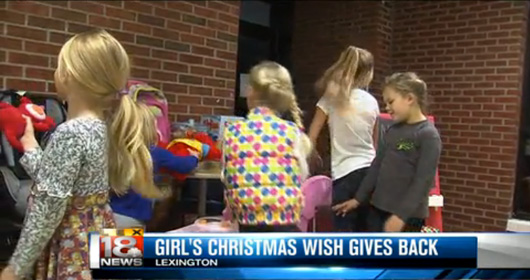 "If they have enough money to pay for what they want they can pay for it and if they don't have money to pay for it that's alright," she said.
"At 6 years-old to have a heart that caring it's amazing what she'll be able to do years from now," said Tracie Parrish, Hadleigh's mom.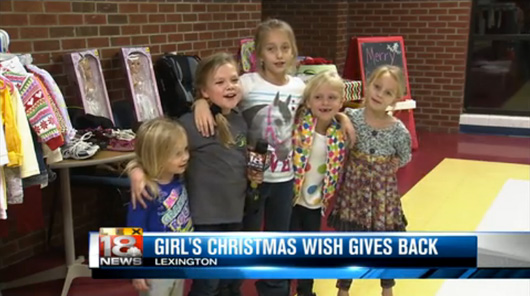 Hadleigh, her older sister Mattie and their friends Avery and Addison Hart ran the yard sale. The four have spent the last two weeks collecting toys and clothes for children in need, ready to give them a helping hand.
"They don't have any fun things like we do because they're not lucky like we are," said Addison Hart.
These young girls have had to overcome so many trials, and they still find a way to be kind. Avery and Addison had to deal with a lot in their young lives. Their mother, Sarah, was brutally murdered last year while out for a jog. The Parrish girls' dad is deployed.
But they don't focus on themselves. Instead, they just want to help others. The girls will be accepting monetary donations at the yard sale, but everything that is given will be donated to God's Food Pantry.
God bless these children and their hearts of gold. We pray that their holiday season is filled with joy and love!
(via)