After 30 long years, World War II veteran Jack Wright and his sweetheart Shirlene King are finally man and wife. They married in the VA West Los Angeles Healthcare Center this past week, where the 88 year-old veteran is undergoing chemotherapy for head and neck cancer.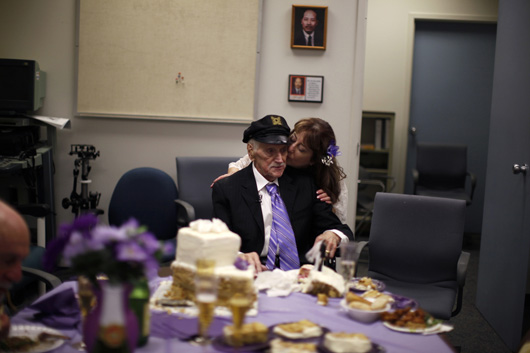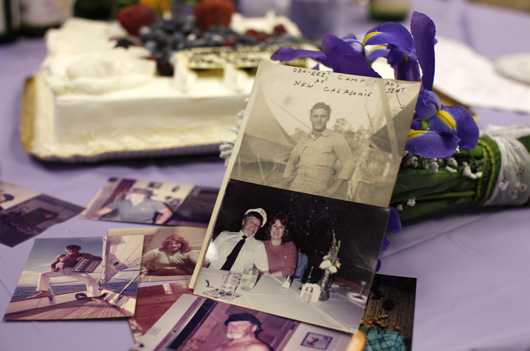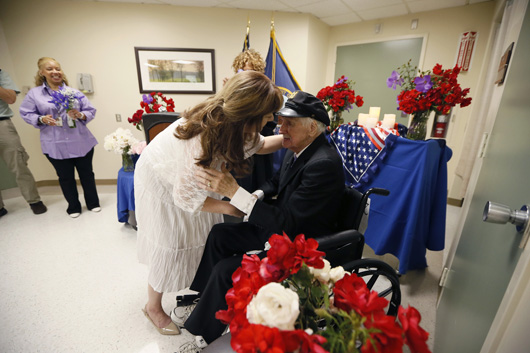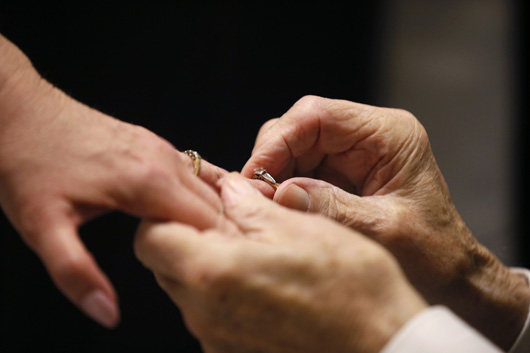 Click to continue reading on the next page...
---
Although an oncology wing is usually a place of depression and desperation, that day it was full of family, friends, decorations and hope. Jack has made it through many trials in his life. He is currently battling cancer, but as a Marine he is one of 11 survivors of the 1942 Battle of Guadalcanal.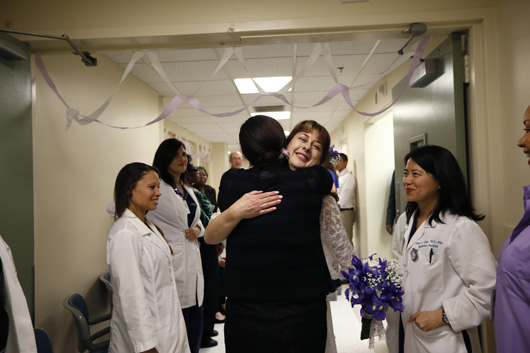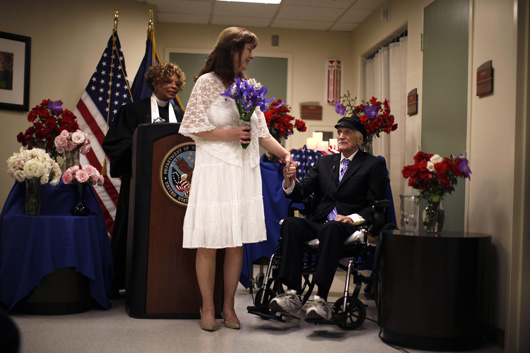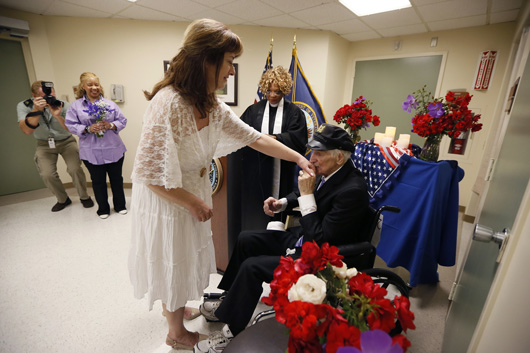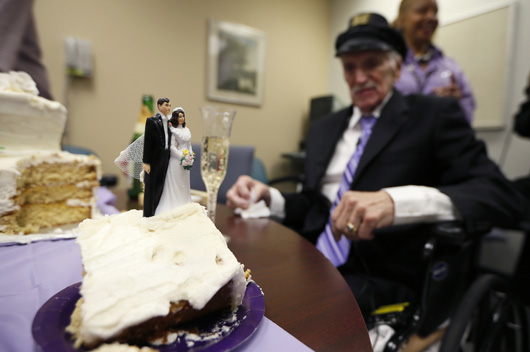 Jack met his long-time sweetheart when he settled down in California. It has taken them a long time to get together, but being able to finally celebrate their happiness and love is worth it for them. We pray they have a happy life together!
(via HuffingtonPost.com)