Many men and women that serve our country in the military will be unable to go home for Christmas this year. They have made a huge sacrifice to keep us safe. One solider in particular was sad about missing the holidays, until he came home one night from his shift.
He found this sitting on his bed.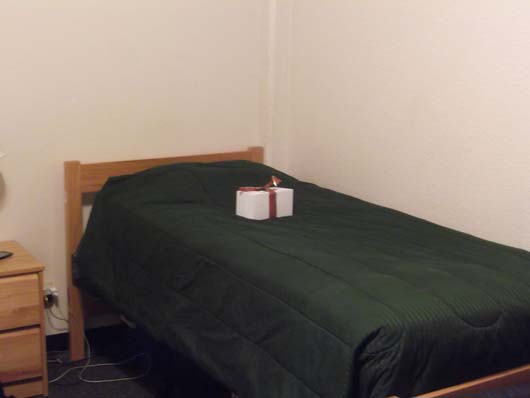 On top of the box was a card with a drawing.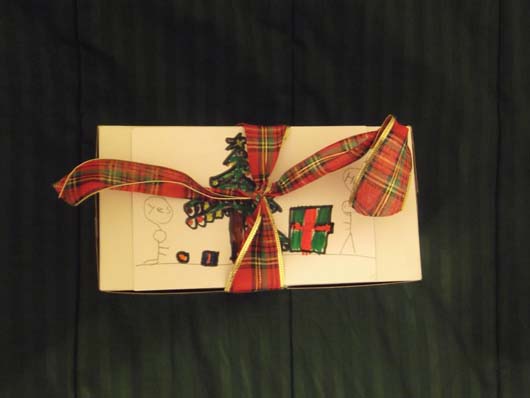 The sweet little drawing brought a tear to his eye, especially since he would be unable to see his own family at Christmas this year.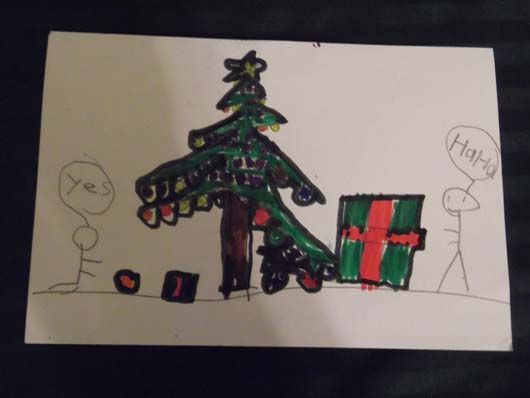 On the back of the drawing was a note:
"Dear soldier,
Have a Merry Christmas and a happy new year and thank you for ceping us safe.
Sincerely,
Dalton"
Not only did he recieve one of the sweetest letters from a thankful little boy...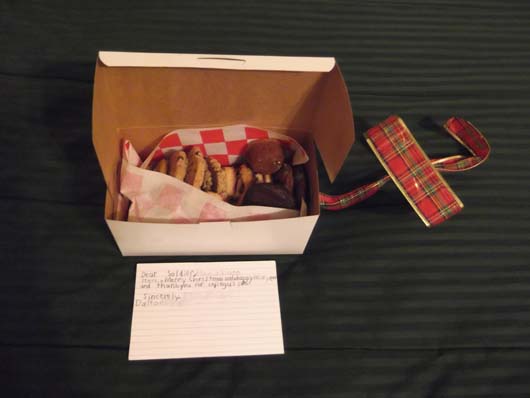 He was also surprised with some cookies. :)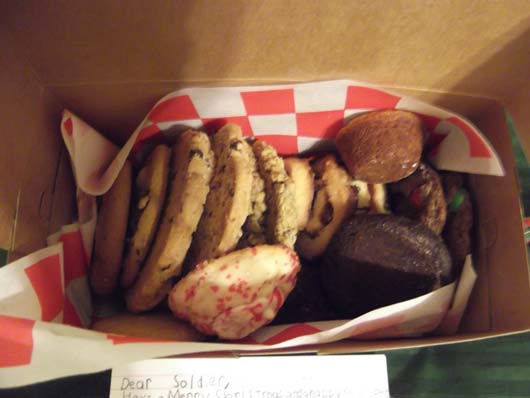 Keep those serving in our military in your hearts and prayers during this time of year... and maybe send them your own little gift basket. :) God bless our troops.
(via)