Mary Haglund is the daughter of a preacher and missionary. Her father's faith journey lead Mary's family to live in Philippines in her teen-aged years. That's where she saw true poverty and learned a thing or two about gratitude. Mary admits that she has fell away from her faith, but not all is lost. She runs her Winston-Salem, NC restaurant in a way that leaves customers leaving out of her doors satisfied with more than the good food.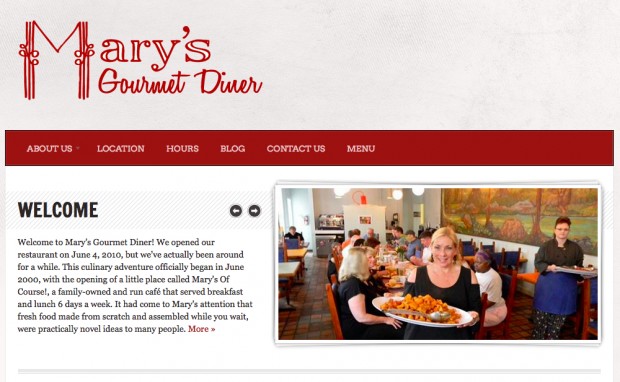 Mary's Gourmet Diner generously gives its faithful customers a 15% discount for the simple yet bold act of "praying in public" and she has been doing this for over four years now without anyone noticing. Mary points out that "We are fortunate to live in this country."
"For me, every plate of food is a gift," said Mary. "And I never take that for granted, and when I see someone in a restaurant honoring their gratefulness at my table … it touches my heart."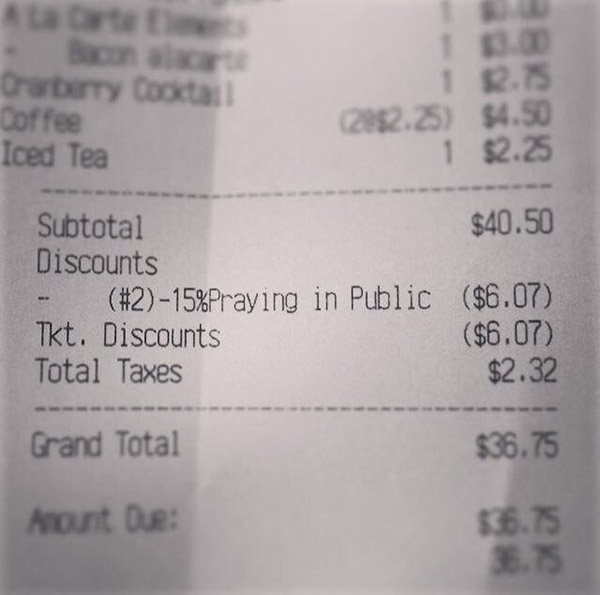 The receipt above was what surprised customer, Jordan Smith, who traveled to the city and ended up at Mary's diner while on a business trip, received after the meal. "[We] prayed over our meal and the waitress came over at the end of the meal and said, 'Just so you know, we gave you a 15% discount for praying,' which I'd never seen before," Jordan recalled.
But Mary thinks that the discount is just her reasonable service, "It's just a moment or faithfulness about the plate of food," Mary said. "It's not even a policy — it's [something] we only do when we're moved to do it."
Source: The Blaze, Sunny Skyz