The picture below is of the touching moment when a tortured dog and the soldier that rescued him were reunited in the United States. They met each other in Florida after they bonded in Afghanistan. Staff Sergeant Nick B. originally met Bodhi while he was on patrol with his unit in Afghanistan. The puppy was being used for entertainment by locals; he was forced to fight other dogs. Not only that, but he was mistreated to the point of being left outside in the mud with his ears and most of his tail cut off, probably a result of all of the violence he had to partake in.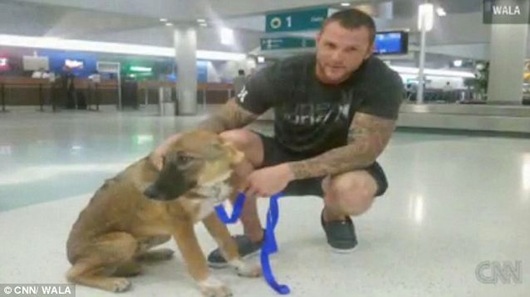 Nick gave Bodhi some beef jerky and the two instantly bonded. Bodhi even became part of the unit. "It was kind of like a friendship building process for a few minutes and then he realized I was a good guy who was going to save him."
"Then he wouldn't leave my side."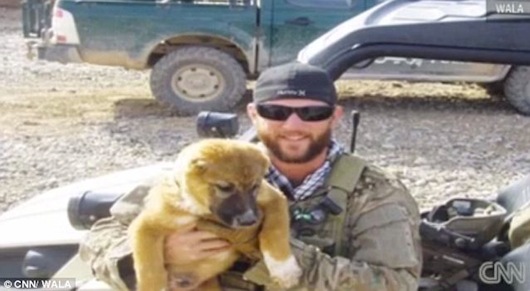 The soldier then did his best to work with Puppy Rescue Mission to bring Bodhi back home to the United States. The dog was carefully transported through Taliban-controlled territory and out of the country to the U.S.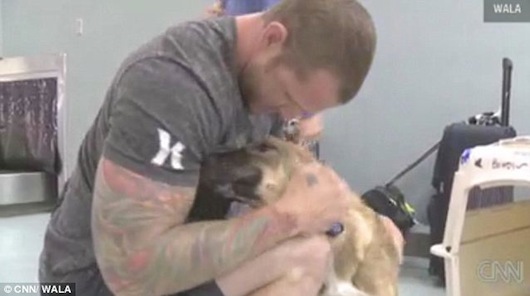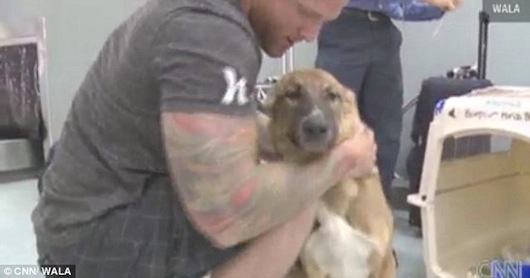 Even though Nick looks like a gruff and tough guy, as soon as he sees Brodhi he lights up. Everyone's heart melted seeing the two reunited at the airport. The two bonded during extremely stressful times in each of their lives and it's heartwarming to see how they formed a family - and kept it together long after being home.